You have already seen pictures that look like photographs. However, infrequent pictures, similar to the pictures. Well, it's time to fix it! We have collected 10 best pictures that is strangely similar works of art – namely painting. Enjoy! and 1 more thing, they are clicked by really hardworker and famous photographers.
1. Residential building in Mexico City, Oscar Ruiz.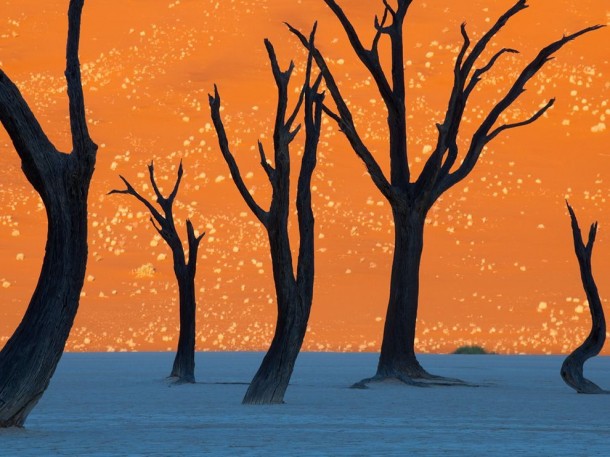 2. Rolling hills in the valley Paluza, Washington, USA.
Photographer Michael Brandt.
3. Aerial Photos of the volcanic river in Iceland. Photographer Andrew Yermolaev.
4. James and Kelly Stone made this amazing shot of dunes covered with trees in Lassen National Park.
5. Colorful Chaohu Lake.
Photographer Tszianan Yu took this picture of Chaohu Lake – one of the eight lakes and rivers in China that the government plans to "cure."
6.  Photographer Chalantorn Priyasombat called this picture "Cleaning the storm."
7. "Fire Wave" of Southern California.
California photographer David Orias took some pictures of waves, similar to oil painting.
8.  Graphic designer Denis Collette took a series of photographs entitled "My watercolor box."
9.  "Painted Lady" – this is a beautiful picture of three girls in rainbow skirts.
Photographer Barbara Cole.
10. This photo was taken in Namibia. Orange Hill, painted the morning sun, and gnawed camels acacia trees.
Photographer Frans Lanting. "