If somewhere in the closet are your favorite jeans that already and can not carry and throw hand is not raised, you can give them a second life. They are easily transformed into beautiful, original and useful things that will last more than one year.Offer to take the scissors and get to know the top ten ways resuscitation favorite things.
10. Lamp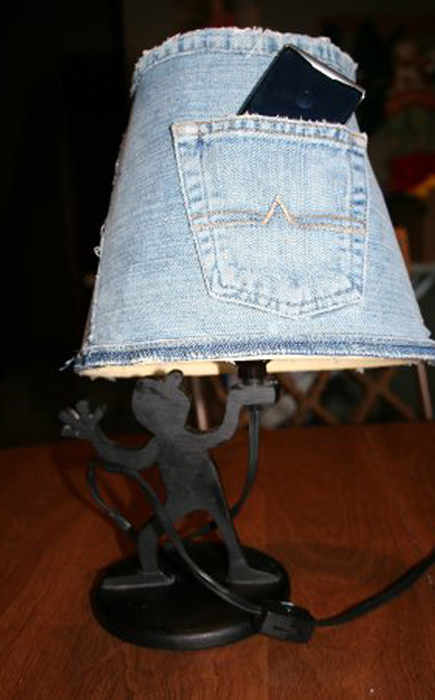 If you need to update the interior, from the jeans get a nice lamp with original shade.
9. Cover for the book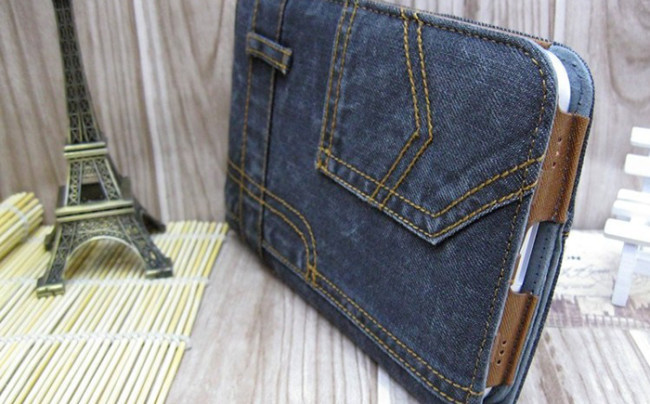 What had not only wraps the book, and in the course were newspapers and wallpaper. And now, for this useful old jeans.Cover will live much longer, besides it can and wash.
8. Ottoman
It would be desirable, but new old jeans will not, so they can be safely cut and sew again, in the form of a nice ottoman.
7. Bed for Cat
The idea is suitable for those who have a house cat or a small dog. Stylish, beautiful, durable and cheap.
6. Shoes
For such a transformation will need more skill and effort, but with the golden hands of the result will please not only mistress.
5. Box for small things and not only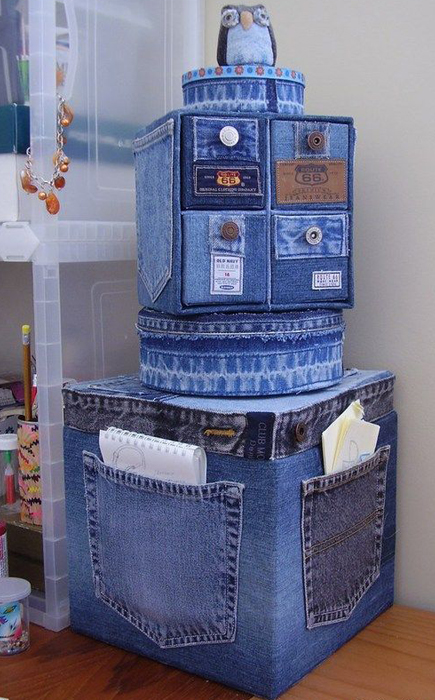 Surprising and striking. Particularly pleased with a reasonable approach to the use of the pocket as the storage location of additional items.
4. Toys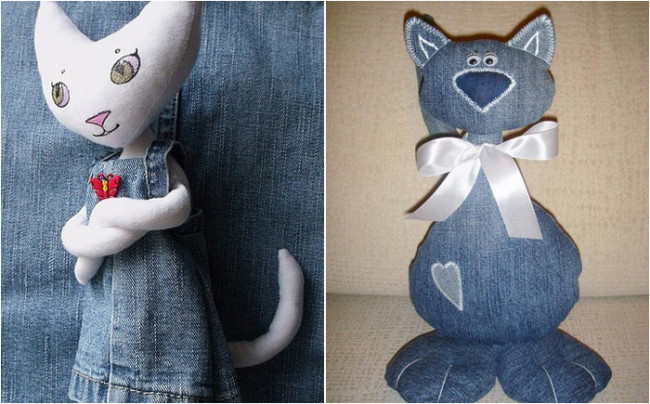 Denim is perfect for crafts. Skilled workers will be able to sew a lot of interesting and cute toys from her.
3. Carpet
If stayh jeans in the house a lot, then they will last for the whole carpet. Work is certainly a complex, laborious and lengthy. But on the carpet just did not take the eye.
2. Bag
If you need a sports bag, it is not necessary to buy it, you can make your own hands out of old jeans.
1. Sofa
Those who dare to turn the jeans in the sofa, deserve universal respect. And not only that gave new life to old things, but for the fact that the result of their work looks amazing.