To be the coolest parent in the world do not necessarily spend a lot of money on gifts to the child. It is much more like a trinket made hands of mom or dad. And these 13 toys – is not the limit of fantasy, but a wonderful set of ideas to implement.
1. Tent of sheets and wooden sticks
2. Large cardboard dollhouse
3. The Notebook for the little ones
4. Multi-colored ribbon dance
5. The huge chalk drawing board
6. Foldable house from a cardboard box
7. Homemade periscope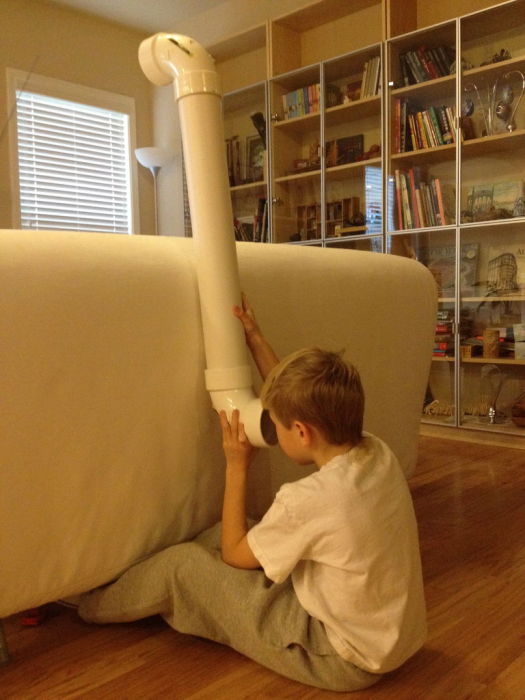 8. Old closet as a dollhouse
9. Children's fishing rod and fish
10. Children's wooden sandpit
11. Locker for the little princess
12. Little dollhouse from the cradle to disk
13. The system of driving
Most children will be proud of their parents, who are capable of something more than just buy a chocolate bar at the supermarket. And most importantly, make gifts with your own hands can be for any member of the family, it is only necessary to have the desire and some free time.