Facts of Today – a couple invited the Queen to their wedding as a joke, and she turned up
Facts of Today –  that in 1993 Creedence Clearwater Revival's record label sued former lead singer John Fogerty because his song "The Old Man Down the Road" sounded similar to "Run Through the Jungle." Although Fogerty was awarded attorney fees, the judge found that "an artist can't plagiarize himself."
Facts of Today – archeologists in Bulgaria uncovered a grave of a 13th century staked "vampire". At the time of the man's death, vampires were perceived as a real threat in many Eastern European communities.
Facts of Today – That Beck wrote and composed all of the songs on his Grammy Award Winning Album of the Year 'Morning Phase' whilst also playing over 15 instruments and singling vocals.
Facts of Today – that Chris Pratt dubbed himself "Douchemaster McChest" in his first headshot that got him on WB, which was taken for free by a gay photographer, who picked him up at post office and offered him his shirt and a shower
Facts of Today – in Gravesend, England, there is a whole fake town used by police to simulate dangerous situations. Fake streets, houses, parks, nightclubs, estates, aircraft, trains and tube stations are used to stage riots, robberies, hostage situations and terrorist attacks.
Facts of Today – A Southampton woman committed 11 false rape accusations over the span of a decade before the court finally decided to sentence her to 16 months in jail
Facts of Today – The word 'tantalize' comes from the Greek Gods punishing the demigod Tantalus by having him stand beneath a tree laden with fruit which was always out of reach and in a pool of water which receded whenever he stooped to drink.
Facts of Today –  in Star Wars, the Sith were originally red-skinned humanoids that lived on a planet the dark-side using Jedi were exiled to. Using the Force, they became worshiped by the natives, and became a "Dark Lord of the Sith."
Facts of Today – Stendhal syndrome (also known as hyperkulturemia) is dizziness caused by being overwhelmed by Florence's fantastic art
Facts of Today – To increase awareness about a lack of organ donors, a Dutch reality TV show had contestants in need of a kidney compete for a donation. It was revealed as a hoax, but within a month, 7,300 new people were registered as organ donors and 50,000 had requested paperwork to become a donor
Facts of Today – the ASPCA euthanized a homeless man's dog without telling him – he only found out when a reporter told him after the dog was killed.
Facts of Today – Thomas Edison is the only person in the US to ever have a patent granted every year for 65 consecutive years.
Facts of Today – there is a Buddhist Temple complex in Thailand made out of over 1.5 million empty beer bottles.
Facts of Today – a 10 year old used his college savings to buy William "The Fridge" Perry's Super Bowl ring and to give it back to him
Facts of Today – that Guillermo del Toro desperately wanted to direct Breaking Bad's episode "Ozymandias". When he expressed this desire to the episode's eventual director Rian Johnson, Johnson responded, "Yeah, sorry, I'm the one who gets to f*** the prom queen."
Facts of Today – that aircraft engines aren't always bought by airlines, but are rented by the hour.
Facts of Today –  that goats have rectangular pupils that allow them to see 320 degrees around their head, with no blind spot.
Facts of Today – that, while on the set of Chinatown, actress Faye Dunnaway peed into a cup and threw it into Director Roman Polanski's face because he wouldn't let her go to the bathroom
Facts of Today – Queens of the Stone Age chose the name because they felt "Kings of the Stone Age" was too macho. "Rock should be heavy enough for the boys and sweet enough for the girls. That way everyone's happy and it's more of a party. Kings of the Stone Age is too lopsided."
Facts of Today – the original value of a shilling was defined to be one cow pastured in Kent.
Facts of Today – that there are beds with stone matresses in Korea, as a compromise between the old habit of sleeping on the floor and the modern trend of having a bed.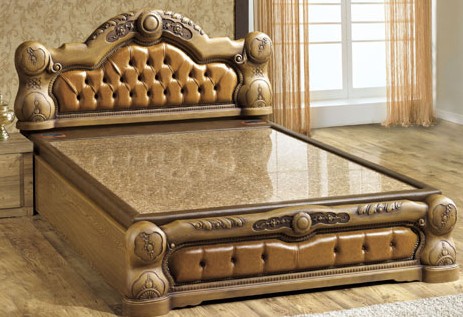 Facts of Today – that Mississippi has the highest percentage of citizens without internet. 41% of Mississippi has no internet access at all, and an additional 8.7% don't have any home internet.
Facts of Today – Actor Michael B Jordan's fathers name is Michael A Jordan.
Facts of Today – that a proposal was put forward to raise the wreck of the Titanic by filling it with ping pong balls.