Facts of Today – Obsidian can be made into a scalpel with a cutting edge of 3 nanometers. A strand of DNA is 2.5 nm, a sheet of paper 100,000 nm
Facts of Today – a monkey's fist knot is used as the weight in heaving a line between ship and dock. Recognizing their potential, drunken sailors began using them as melee weapons in street and bar fights with the knot eventually being adopted by street gangs of the 19th century.
Facts of Today –  that Picasso threw a party celebrating the "genius" of unskilled artist Henri Rousseau, intending to mock and embarrass him. The party was a legendary rager and catapulted Rousseau to popularity and acclaim.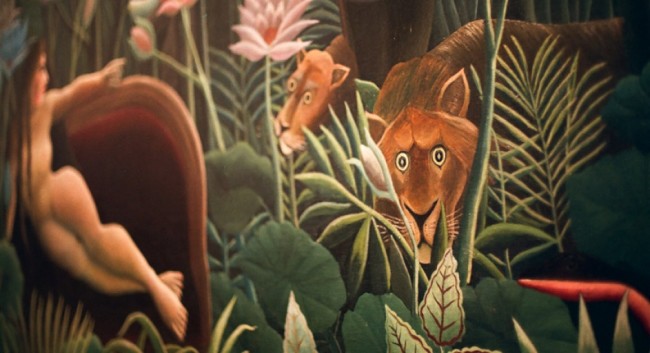 Facts of Today – a couple didn't invite Iron Maiden to their wedding, but they turned up anyway.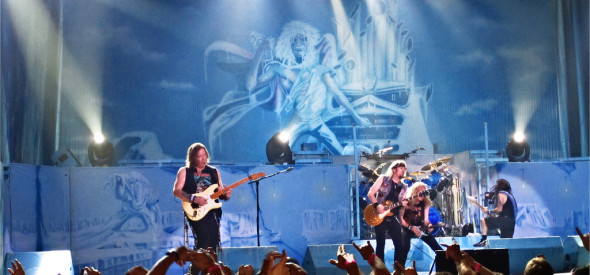 Facts of Today –  if you divide 1 by 9801, you'll get every number from 00 to 99 in the correct order (except 98)
Facts of Today – in Kyoto, Japan there are five temples that have blood-stained ceilings. They use the floorboards from a castle where warriors killed themselves after holding off against an army for eleven days. You can still see footprints and outlines to this day.
Facts of Today – that long-term couples develop interconnected memory systems.
Facts of Today – that Charles Darwin became interested in how vegetables crossed the oceans. In one experiment, Darwin fed seeds to a bird, shot it, and then placed the carcass in a bath rub to float. After a month, Darwin retrieved the seeds from the floating carcass and planted them. The seeds germinated.
Facts of Today – Snake Oil was a real product sold by the Clark Stanley company, and in 1917 the U.S. Govt. had a bottle of it tested, but discovered that it contained inert ingredients and no actual oils extracted from snakes. The government sued and won damages of $20.
Facts of Today – Aspartame — a common artificial sweeter in soft drinks — is one of the most rigorously tested food ingredients to date. Scientists have found no link between regular Aspartame consumption and cancer.
Facts of Today – Dr. Phil played linebacker for Tulsa. His team lost to the University of Houston 100–6 in one of the most lopsided games in college football history.
Facts of Today – The only known armed German military operation on North American soil in WW2 was the installation of a covert weather station in northern Canada. It was not discovered until 1977.
Facts of Today – that a 2014 UC Berkeley survey found that Arts and Humanities majors have most sex, while Science and Engineering majors had least sex, over HALF of the engineering major respondents were virgins
Facts of Today –  that a Black, Gay, Civil Rights activist Bayard Rustin who educated MLK in Gandhian principles, made a famous speech in 1986 titled "The New Niggers Are Gay" emphasizing that gay people are most vulnerable social group and the new barometer for social change
Facts of Today – Barkhad Abdi had never acted before "Captain Phillips", was actually born in Somalia, improvised the line "look at me, I am the captain now", and only made $65k for his Oscar nominated performance.
Facts of Today – that Frank Sinatra once drunkenly tipped a valet $200, asking him if that was the biggest tip he ever received. When the valet responded "no" Sinatra asked him who had tipped him more. The valet responded "why you did, Mr. Sinatra. Last week!"
Facts of Today – a London skyscraper's curved glass facade caused a series of fires – reflected and concentrated sunlight spontaneously ignited the carpets in adjacent businesses and melted parts of cars parked nearby
Facts of Today – for every $1000 of music sold, the average musician makes $23.40.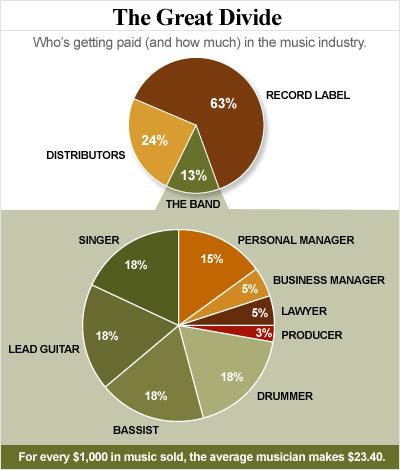 Facts of Today –  there was a small cave rumored to be entrance to Purgatory in Ireland for hundreds of years. It is unclear exactly what was in the cave since it has been closed for 400 years.
Facts of Today – that–although he is better known for inventing the pressurized cabin and collapsible landing gear–Howard Hughes also invented and patented the push-up bra.
Facts of Today – Hamburg, Germany has over 2400 bridges, which is more than London, Amsterdam and Venice put together.
Facts of Today – the Backfire Effect occurs when, in the face of contradictory evidence, established beliefs do not change but actually get stronger
Facts of Today – 
Facts of Today – Men are better drivers than women; women are actually around 40% more likely to be involved in an accident per kilometer driven.
Facts of Today – in 1864, George Boole a Mathematician and Logician, walked two miles in the drenching rain and lectured wearing his wet clothes. He became ill, developing a severe cold and high fever.His wife believed that remedies should resemble their cause, so she poured water on him, he died that year at 49