Facts of Today – In 2005 the Italian Prime Minister, Berlusconi, insulted Finnish cuisine and joked that Finns ate "marinated reindeer". In 2008, Finland won an international pizza contest, beating Italy. The name of the winning pizza was "Pizza Berlusconi" which was made of smoked reindeer.
Facts of Today – a scientist stationed in Antarctica managed to score a date through Tinder with a girl camping just 45 minutes away.
Facts of Today – a Starbucks grande coffee has 320 milligrams of caffeine, over four times the amount of caffeine in a Red Bull and the Starbucks cinnamon chip scone has more calories than a McDonald's quarter pounder with 480 calories
Facts of Today – Netherlands Closed Eight Prisons Due To Lack Of Criminals
Facts of Today – when when Android was unveiled in 2007, Nokia was quoted as saying "we don't see this as a threat," and a member of Microsoft's Windows Mobile team stated "I don't understand the impact that they are going to have."
Facts of Today – that Dan Castellaneta sang 'S-M-R-T' by accident in Homer Simpsons' "I am so smart" song. The writers kept it in because they found it so much funnier and like something Homer would actually do.
Facts of Today -Nick Kroll's dad, Jules B. Kroll, has a net worth of $1.5 billion, as the founder of Kroll, Inc. In 1972, Kroll, Inc was the largest risk consulting and corporate investigations firm.
Facts of Today -Lana Del Rey called feminism boring.."For me, the issue of feminism is just not an interesting concept. I'm more interested in, you know, SpaceX and Tesla, what's going to happen with our intergalactic possibilities."
Facts of Today -that rented out VHS copies of Fast Times of Ridgemont High broke at a higher frequency than any other movie due to people mass pausing and rewinding Pheobe Cates' famous topless scene.
Facts of Today -That in Kansas, Greyhounds aren't legally considered dogs. This exempts them from protections against animal cruelty.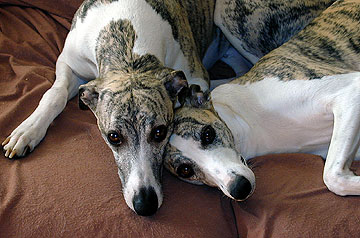 Facts of Today -The creators of the Red Dwarf series acknowledge that Rimmer's surname comes from a snobby prefect with whom they attended school
Facts of Today -as late as 17th-Century Europe, masturbation was commonly employed by nannies to put their young male charges to sleep.
Facts of Today -women experience significantly more nightmares than men and have more emotional dreams, a research found.
Facts of Today -Babies under the age of 12 months should not be given honey as otherwise they may develop infant botulism.
Facts of Today – there is a group that believes they can cure autism by giving children bleach enemas
Facts of Today – Tony Hawken, 57, former maths teacher divorced Britain's wealthiest woman entrepreneur worth 1.1 BILLION because he doesn't like being rich and prefers to eat in Wetherspoon
Facts of Today -Puerto Rico is the tip of an enormous ancient mountain that descends more than 30,000 feet to the floor of the Caribbean Sea, taller even than Mount Everest
Facts of Today -at the start of his career, writer Kurt Vonnegut was assigned to write a column for Sports Illustrated about a racehorse that jumped the fence and ran away, after staring at the blank piece of paper on his typewriter all morning, he typed
Facts of Today -13 years ago Portugal decriminalized the usage of drugs. This legalization has been proven a success, increasing the number of people seeking drug abuse support and lowering the rate of HIV spread through drug usage.
Facts of Today – Marvel has comics that show possible endings for some of the characters stories
Facts of Today -the Turkmenistan President for Life effectively ended the teaching of algebra, physics, and physical education. In place, students were encouraged to memorize his book, "Ruhnama". Knowledge of it was required to pass education exams, hold any state employment, and qualify for a driving license.
Facts of Today -that, on average, women's colons are 10cm longer than men's, and their abdominal walls less rigid
Facts of Today – there is a ritual among the Ainu people of Japan where they raise a bear cub as they would their own children. When the bear is older, it is taken to the centre of the village, pelted with arrows and finally killed at point blank
Facts of Today -that cows can get hardware disease. To avoid that you feed a magnet to a calf
Facts of Today -India is considered the pharmacy of the developing world and delivers affordable medicines to poor people all around the world by exporting 50 of of its $10bn annual generic medicine production.
Facts of Today – that a creature known as a Tardigrade has survived all five mass extinction events.
Facts of Today – that King Saud, the second king of Saudi Arabia had 115 children.
Facts of Today -The Beatles concerts were said to smell heavily of urine due to overexcited girls.
Facts of Today -There is no road connecting North and South America
Facts of Today -Bryan Cranston's performance in The X-Files' episode "Drive" caused the writer to cast him as Walter White in his highly-acclaimed AMC series Breaking Bad