Facts of Today –  the divorce rate of couples whose wedding cost more than $20,000 is 1.6 times higher than those whose wedding cost between $5,000 and $10,000, and couples who spent $1,000 or less had a lower-than-average rate of divorce.
Facts of Today -Engineers have already managed to design a machine that can make a better version of itself. In a simple test, they couldn't even understand how the final iteration worked.
Facts of Today -Icelandic has changed so little in the last 1,000 years that present-day Icelanders can read 12th Century texts without any difficulty.
Facts of Today – in 1985, a doctor in Lovell, Wyoming was convicted of sexually assaulting patients for over 25 years. One of the reasons he was able to get away with it for so long was that many of his victims were strict Mormons and didn't know what a proper pelvic exam, or even sex, felt like.
Facts of Today – in 1985, a doctor in Lovell, Wyoming was convicted of sexually assaulting patients for over 25 years
Facts of Today -that Nikola Tesla used to feed pigeons, bringing injured ones into his hotel room to nurse back to health and one time spending over $2,000 to fix a pigeon's broken wing and leg, including building a device that comfortably supported her, so her bones could heal.
Facts of Today -That the most polluted place on the planet is Lake Karachay, located near the Ural Mountains in Russia
Facts of Today -that the pilot episode of an offshoot of The X-Files called The Lone Gunmen featured its heroes racing to stop a plane getting hijacked by govt agents and flown into the World Trade Center to increase defense spending while blaming foreign enemies
Facts of Today – that in the late 80's and early 90's McDonalds brought in the McPizza as part of their dinner menu. Customers who were used to fast service were irritated by the long wait times for made-to-order pizza and it was discontinued
Facts of Today -Liechtenstein and Haiti developed identical national flags independently of each other. No one realized until the two countries competed against each other in the 1936 Summer Olympics under the same flag.
Facts of Today -that in 526 AD there was a worldwide dust cloud that blocked out the sun
Facts of Today -There exists glasses designed to help the colorblind see color. "It was like a peek in to a world I knew existed but had never been able to see."
Facts of Today – there are only two countries in the world Coca-Cola is not officially sold: North Korea and Cuba
Facts of Today – that in 1979, Elvita Adams jumped from the 86th floor of the Empire State Building in an attempted suicide, only to be blown back onto the 85th floor by a gust of wind. Her only injury was a broken hip.
Facts of Today -to save workers time for lunch on the new World Trade Center Building they installed a mobile Subway restaurant they moved up the building as they finished each floor.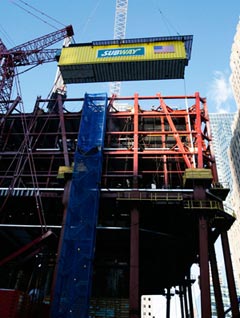 Facts of Today -Animal Planet aired a mockumentary called "Mermaid: The Body Found." The two-hour program was so convincing that the National Oceanic and Atmospheric Administration was overwhelmed by callers demanding the truth about the existence of the legendary sea creatures.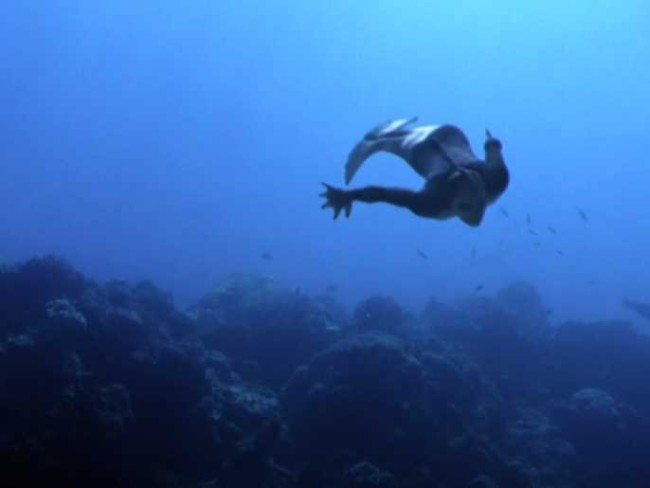 Facts of Today – that a cat named Tama is a manager at a railway station in Japan, a job which pays her in cat food
Facts of Today -penguins can drink salt water because they have a supraorbital gland that filters excess salt from the bloodstream. The salt is excreted in a concentrated fluid from the nasal passages.
Facts of Today -there is a Republican group called Log Cabin Republicans
Facts of Today -Ringo Starr, George Carlin, Alec Baldwin and Pierce Brosnan
Facts of Today -British Airways Flight 5390 suffered the loss of half the windscreen at 17,000 feet, resulting in the pilot being half sucked out of the plane
Facts of Today – that a handful of American revolutionary veterans survived long enough to have daguerreotypes taken of them
Facts of Today -there is a wild animal in East Asia called the Raccoon Dog which looks like a raccoon but is actually a dog.
Facts of Today – that Voodoo Doughnut, a doughnut shop in Portland, used to sell doughnuts glazed in NyQuill and others packed with Tums and Pepto until local health officials ordered them to stop.
Facts of Today – that a Native American people, the Choctaw, donated money to the Irish during the Great Famine after suffering starvation themselves in the Trail of Tears
Facts of Today -The imperial family of Japan has been in power for over 2600 years.
Facts of Today – that George R R Martin was originally unsure about including dragons in Game of Thrones (ASoIaF) until Phyllis Eisenstein convinced him with "George, it's a fantasy – you've got to put in the dragons."
Facts of Today – that to honour the 112 construction workers who died in the construction of the Hoover Dam, there is a monument there which reads "They died to make the desert bloom"