Facts of Today -that Daryl Davis, a black musician, is credited with dismantling the entire KKK network in Maryland
Facts of Today -in 1910, President Roosevelt supported a bill that would have released hippopotamuses into Louisiana to eat an invasive plant species and to provide delicious hippo bacon to hungry Americans.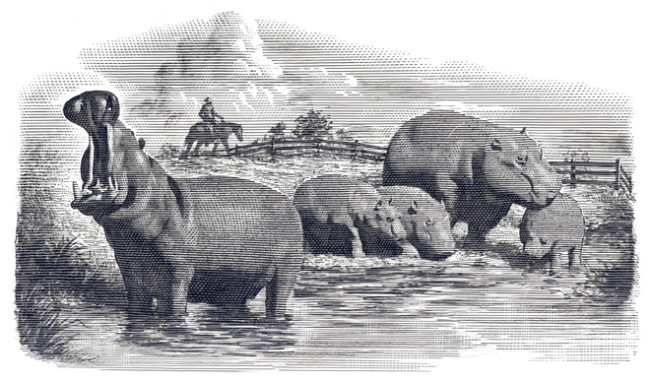 Facts of Today -Actor Willem Dafoe was expelled from high school for shooting a porno.
Facts of Today – that after arriving in Los Angeles at 19, a broke Charlize Theron tried to cash a check from her mother to pay for rent, but the teller refused. She got into a shouting match with him, drawing the attention of a talent agent behind her, who introduced her to casting agents and an acting school.
Facts of Today –  Walking Dead intentionally hires actors from the Wire, because the Walking Dead creator was a huge fan of the Wire.
Facts of Today -that in Return of the Jedi, the Ewoks spoke in high-speed Tibetan.
Facts of Today – that after a typhoon swept through Microneasian island Pingelap, leaving olny about 20 survivors
Facts of Today -There's an area on Mt. Everest called "Rainbow Valley", named for the multicolored down jackets and climbing gear attached to the numerous corpses littered along the hillside.
Facts of Today -it snowed 8 inches on the eve of John F. Kennedy's inauguration
Facts of Today -that the person who plays Happy on Sons of Anarchy, David LaBrava, was not an actor but a Hells Angels member brought in as a technical advisor. He was eventually cast as Happy and by the end of the show
Facts of Today –  a little old lady (Dorothea Puente) ran a halfway house in Sacramento for the down and out
Facts of Today -a man bought a penis enlarger online, and when his package came in the mail it contained only a magnifying glass and the instruction
Facts of Today -John Adams, who would go on to become the second President, defended in court the soldiers
Facts of Today -the only times contract killer Richard Kuklinski felt slightly uneasy about seeing others suffer, was when watching footage of people being eaten alive by rats, though he couldn't exactly place the feeling.
Facts of Today -Honey never spoils. A thousand-years-old jar of honey that got preserved can be eaten today.
Facts of Today – that wolves with black pelts owe their distinctive coloration to a mutation which occurred in domestic dogs, and was carried to wolves through wolf-dog hybridization
Facts of Today -that in Russia, some rich people hire "ambulance taxis" to beat Moscow's traffic jams
Facts of Today -there was a mental diagnosis called Drapetomania for black slaves who had the urge to escape slavery
Facts of Today -John Bonhan, drummer for Led Zeppelin died after drinking 40 shots of Vodka in a single day. He started the day with 4 quadruple vodkas for breakfast
Facts of Today -That on this day (January 16) Gaius Julius Caesar Octavianus was granted the title Augustus by the Roman Senate, marking the beginning of the Roman Empire.
Facts of Today -many Neanderthal skeletons show signs of broken bones and other traumas
Facts of Today -all current monarchs of Europe have one common ancestor, who died in 1711.
Facts of Today -Playboy magazine is available in braille.
Facts of Today -in 2009 Amazon sold diapers at a 100m loss to scare Diapers.com into selling them their business or face being ran into the ground
Facts of Today -Medal of Honor recipients receive a special pension of $1,259 per month
Facts of Today -Oscar winning actress Emma Thompson quietly adopted a former child soldier from Rwanda who now works as a human rights lawyer.
Facts of Today -that the Simpsons were doing Butterfinger commercials a year before the show started, and that Milhouse originated in the second commercial.
Facts of Today -that there were Human Zoo's in Europe, exhibiting human beings from the colonies
Facts of Today -There is a character in the X-men comics who has been on the team for years but, due to his power everyone except professor X would forget about him.