Facts of Today -that Mark Haub, a professor at Kansas State University, went on a "convenience store" diet which mainly consisted of Twinkies, Oreos, and Doritos to demonstrate that counting calories is what matters most in weight loss, not the nutritional value in food
Facts of Today -Hitler loved pranks. He once tricked a high ranking Nazi
Facts of Today – that the Largest Nuclear Power Plant in the world is in Ontario, Canada and that their security force has won the U.S. National SWAT Championship four times
Facts of Today -Johnny Carson declared that Chevy Chase 'couldn't ad-lib a fart after a baked-bean dinner' after being told that Chase could replace him as host of the Tonight Show
Facts of Today -J. Edgar Hoover hated John Steinbeck so much, he used his influence
Facts of Today -Christianity is actually against boasting about contributing to charity. Jesus personally said that God would never reward someone who only does good in public in order to be 'seen' by others.
Facts of Today -in the 1920's Soviet biologist Ilia Ivanov carried out a series of experiments to create human – ape hybrids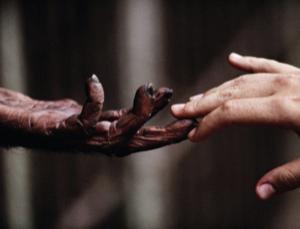 Facts of Today -that before trees were common, Earth Was Covered by Giant Mushrooms
Facts of Today -Netflix, iTunes, Hulu and Amazon have all refused to stream the 200th and 201st episode of South Park due to the appearance of Muhammad in them. They are currently unavailable to watch anywhere legally as South Park was also forced to partially censor the episodes on the DVD releases.
Facts of Today -it is illegal in many countries to perform surgical procedures on an octopus without anesthesia due to their intelligence
Facts of Today -that the tendency for small wettable floating objects to attract one another
Facts of Today -Hugh Hefner's father, a public accountant, turned him down when he needed money to start Playboy
Facts of Today -The U.S.S. Enterprise had a six-lane bowling alley on board.
Facts of Today -that during war, firing upon parachutists emerging from an aircraft in distress is considered by most militaries around the world to be inhumane, barbaric, and unchivalrous, that it is unnecessary, that it is contrary to fair play, and that military pilots have to be held to a higher standard.
Facts of Today – that the TV series "Psych" once made a remake of there own episode from 2006 filling it with past guest stars, Easter eggs, and a overall parody of remakes.
Facts of Today -that rats in New York City carry numerous diseases, in a sample of 133 rats, scientists
Facts of Today -that psychiatric hospitals were first pioneered by the Islamic world
Facts of Today -There really isn't such a thing as a logical left brain" or a creative right brain. Both sides contribute to the processes
Facts of Today -that a Queen song, Stone Cold Crazy, is widely considered to be one of the first thrash metal songs ever written
Facts of Today -that British actor Julian Glover has a role in the The Star Wars, Harry Potter, Game of Thrones, Doctor Who, James Bond, and Indiana Jones series
Facts of Today -Emperor Hirohito of Japan was a huge fan of Mickey Mouse. He was given a Mickey Mouse watch as a gift during his special tour of Disneyland in 1975. For years, even on formal occasions
Facts of Today -giant tarantulas keep tiny frogs as pets. The frog eats insects that prey on the tarantulas eggs and in return the arachnid protects the frog from predators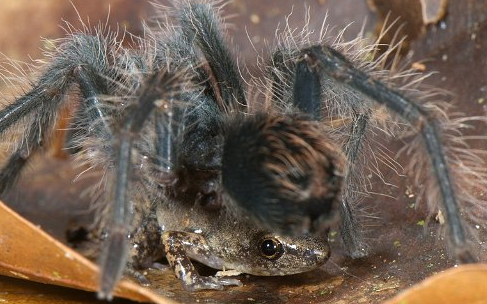 Facts of Today -John Madden reached 100 wins as a head coach in only his first 10 years coaching
Facts of Today – of James Moon, who in 1876 successfully decapitated himself with an auto-guillotine he designed himself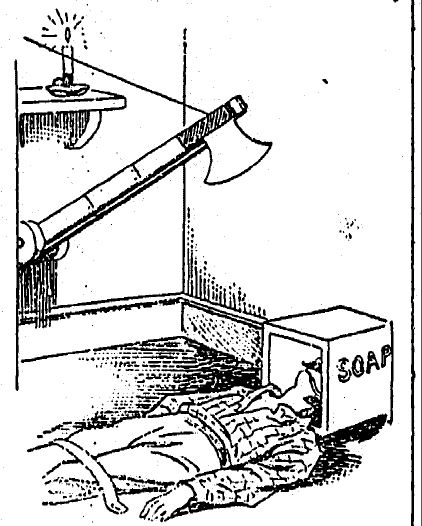 Facts of Today – A British biscuit is an American cookie and an American cookie is a British cookie
Facts of Today – that David Bowie was so zonked out on drugs that he barely remembers making his album "Station to Station."
Facts of Today – Iceland has never won a Winter Olympic medal.
Facts of Today -that the father of French author Alexandre Dumas (The Three Musketeers, etc.) was simultaneously born into slavery & nobility & became the highest ranking person of color of all time in a European Army.
Facts of Today -an Italian murder trial was stopped when the judge noticed two members of Court staff having sex.