Well-preserved 42,000-year-old baby mammoth Lyuba was taken to London Natural History Museum and with the rest of the giants of the ice age is on display from May 23 to September 7, 2014. Mammoth was found in May 2007 in a reindeer herder Yuri Khudi upstream Yuribey on the Yamal Peninsula and was named after the wife Luba reindeer herder. According to scientists, he died at the age of one month after the drowned and suffocated in the clay mass. That is why his body is so well preserved.
1. Mammoth Lyuba to be placed on public display at the Natural History Museum in London.
2.
3.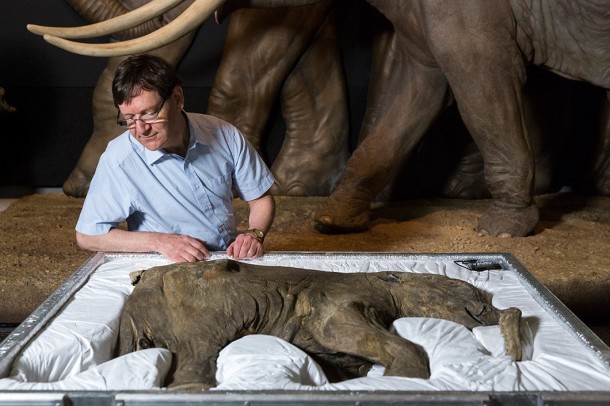 4. Eye mammoth.
5. Small dairy canines that are barely visible.