This Halloween give your kid a unique win- win attire, let me update with the most famous costume which is now a days really very popular just check out …
1.  Up, Up, and Away with Carl
It's Our favorite Pixar grump, Carl! Who would've thought this senile old man would become one of the most memorable characters in animation? Dress your little one in a dapper attire and add some balloons and a makeshift walker. Go boldly to where no other trick or treater will go and remember, adventure is out there!
2.  Aesop's Fables
"Grandma, what big teeth you have!" "The better to eat your candy with, my child!" Some of the best costumes are pulled off in groups. If you have more than one little trick or treater, it's a great chance to pull off a more interactive costume like this one for Red Riding Hood.
3.  Max and the Wild Things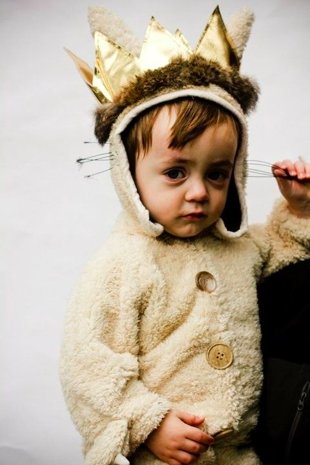 Kids are ambitious and ardent self promoters of their tiniest talents. They tell you they are the fairest princess of the land or the most cunning space pilot in the galaxy. They dream big and you should do nothing less than support it. Let their imagination run wild on Halloween and dress them up as Max, the King of the Wild Things!
4.  Monkey-ing Around
There are simply no words for this one. If this isn't the cutest costume you've ever seen, then we don't know how to help you.
 5. Breakfast At Tiffany's
Princesses are great for Halloween with their frills, crowns, and glitter. It's every little girl's dream but honestly, they're so overplayed. Mix things up from the predictable princess costume and have your child dress up as the classy and iconic Holly Golightly from Breakfast at Tiffany's. She'll be sure to charm all the parents for some extra treats.