This month many of the interesting things went pass but some of them were mildly interesting, here are those 50 moments that made our day.
The stairwell at my university; each floor is painted a different colour
the inside of my iPad case is made of old toothpaste boxes.
This bikers jacket has signal and brake lights.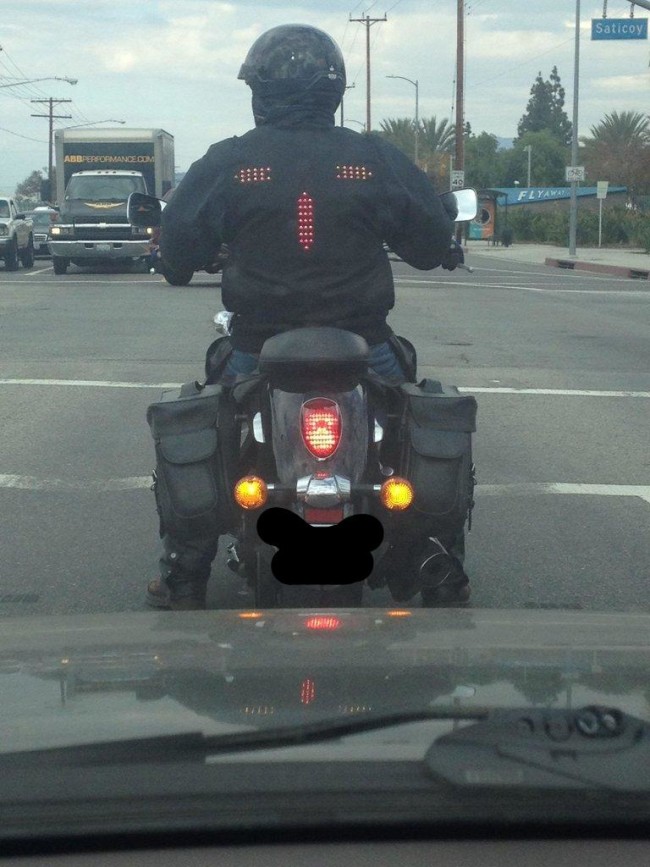 These eggs expire tomorrow.
These two authors thought highly of each other
A rare view of an empty Golden Gate Bridge
Emu eggs at the supermarket
The ice underneath my faucet looks like wine bottle
The way my chair leaves a fog print on the window
Found a message while removing our cork floor tiles
I found a trophy shelf under a bridge in Boston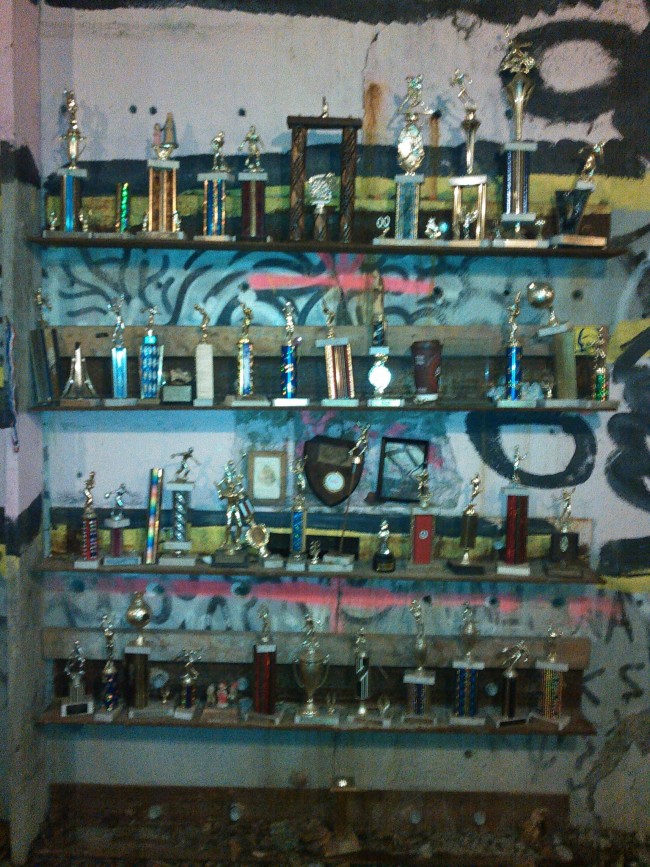 This is what $3,000 in change looks like
You can make out the shapes of the objects on the other side of this wall from the way the frost is thawing
The children's playground at the airport in Zürich, Switzerland is a miniature airport.
My local sushi joint adds "Love" onto your bill.
Wifi Sign on Loch Ness Cruise Boat
This pumpkin stem looks like a dragon!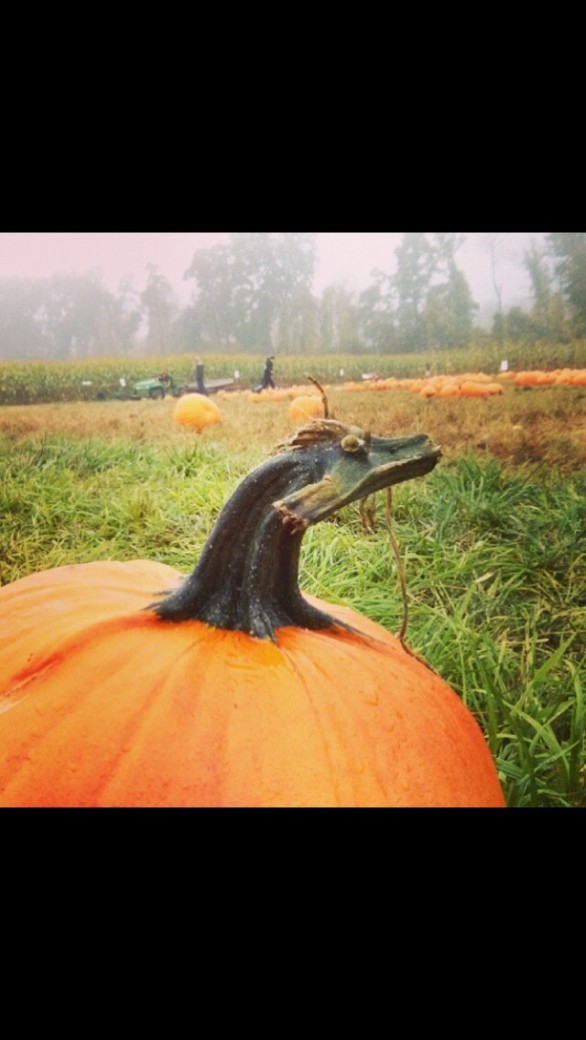 My cat's antibiotics advise him to neither drink alcohol nor operate a car.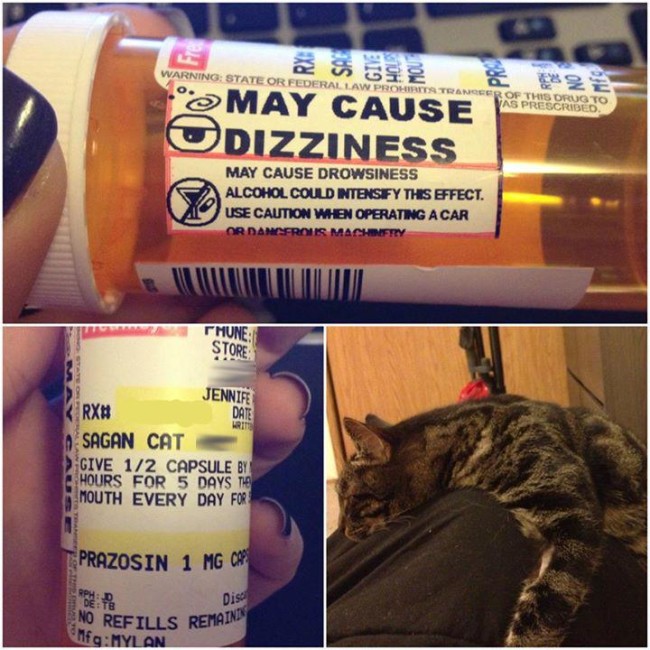 My Dad's onion looks like Strong Bad.
At work, blood dropped off of the butcher block and pooled perfectly on this one tile.
When the sun sets it shines at my sink just right
This convenience store sells beer by the gallon
Just realized that graduating from a Californian university means I automatically got Schwarzenegger's autograph
Blue screen of death on the mall
Graffiti negative in Phoenix
Mailman kept my packages out of the snow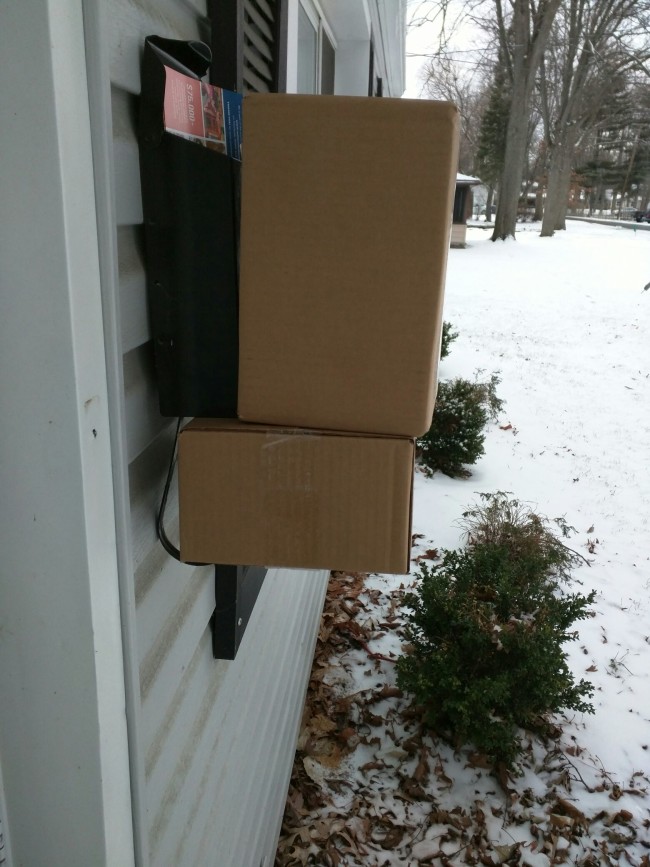 The rocks that came with this fish tank float.
Pizza guy delivers my pizza in a second box to keep it extra warm in this cold
My daughter's dinosaur book actually uses a banana for scale
The guy on this apple juice bottle looks like a Japanese Hitler
We use this magnet to clean up metal shavings at work
There's a tiny crab in my clam
Up close this Ikea rug looks like a huge crowd of people.
I found a crack in the ice that looks like a neuron
The use by information on this dip was printed on the product instead of the lid.
Someone made a 3-point turn and left interlaced hearts
This restaurant knife after being routinely sharpened for years
The bath in my hotel room fills from the ceiling
A keychain with 50 year calender
1970's 7up cans stacked to show Uncle Sam.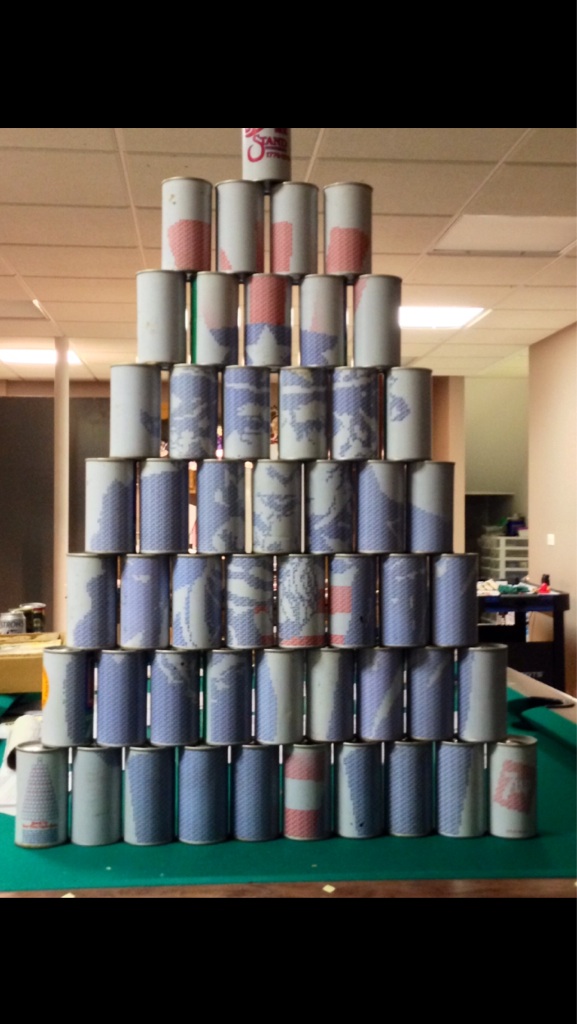 The ice on my windscreen this morning kinda looked like the Earth from Space.
My roommate and I have the same cars as our neighbors and today we accidentally aligned
The queen fell out of my £2 coin
My work's new printer has paintballs instead of toner cartridges that it melts to print.
My lotion came out looking like someone crying
I removed my boiled egg shell nearly perfect this morning
Police dogs in Chile wear shoes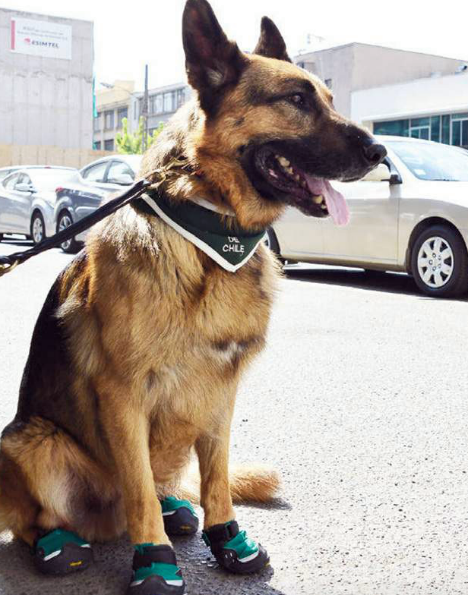 Four of the six sodas froze completely in the car, while two remained completely liquid.
This building seems to be two dimensional