This 80-year-old looks like a troll, or maybe on some dark creature from "Lord of the Rings." His skin is covered with scales flaking dirt, eyes barely visible, and the stench of it felt a mile away. The reason is simple, and it is not in skin diseases or some horrible ailment – just the man had not bathed in 60 years!
1. Hard to believe that in the photo – human hands. More like elephant skin.
2. Meet this 80-year-old Iranian tramp Haji Amu, and he did not wash more than 60 years.
3. This old tramp living on the outskirts of a small village Dezhga Iranian Fars Province.
4. Amu is a very primitive way of life, and his greatest treasure – a metal water pipe, from which he smokes … manure.

5. Curious photographer tramp treated cigarettes, which he immediately decided to smoke a beam.
6. This brick structure on the outskirts of the Amu lives for many years.
7. Most of the time he spends not budging – asleep or quietly basking in the sun.
8. On cold nights can be difficult to keep warm.
9. Amu tries old helmet.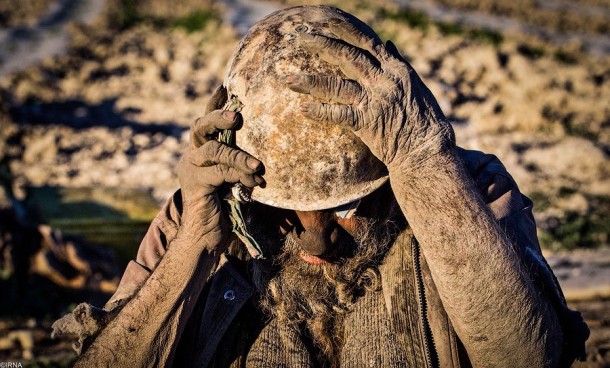 10. Nobody knows why he lives such a life, and why not bathed for several decades.
11. Amu eats dead animals, which bakes in the fire.
12. Sometimes it is fed by the locals.