In Autumn You can see many different festivals and beauty contests, including competitions in the art of nail design. In the end of September 22 a Nail Art Festival held in Sacramento, California, and Almost immediately after that a beauty  festival began in St. Petersburg "Beauty Expo", in which the master of September 26-29 nail presented their design work.
Beauty, of course, saves the world, but sometimes a woman in an attempt to attract the attention of men, or to stand out from the crowd too fond of the proposed technology for decorating nails, and the result is opposite to that desired.
We have collected pictures of the most extravagant examples of art of decorating nails. Check out and decide can you carry this normally?
1. Very impressive looks, but is it possible to raise a hand with so many ornaments, and more precisely, the toys?
2. Option is much mundane, like a manicure will satisfy lovers of fairy-tale characters.
3. How would even … cold steel!
4. Dazzling Nails, and, in the truest sense!
5. It fits whole work of art, with a florid plot.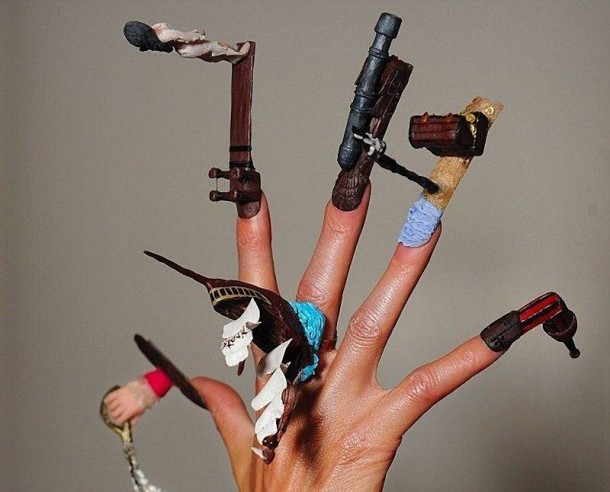 6. Beautiful flowers…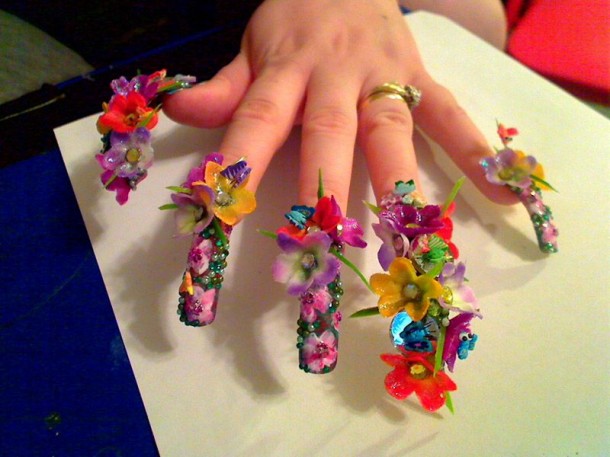 7. Happy owner of a diamond and precious manicure certainly wants to report: "My hands are exclusively for beauty, not for some kind of work!"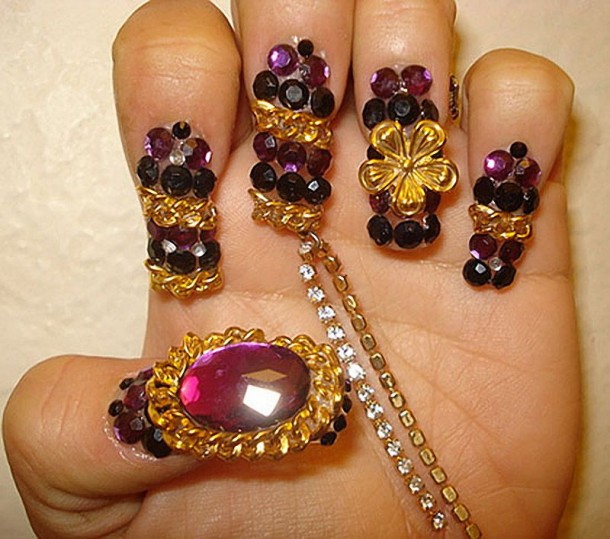 8. No! A simple "no!"
9. "Sushi-nails" are very popular in Japan.
10. Arrows – this manicure surely amaze any man completely.
11. Remember the song "Coral beads"? And it's coral nails …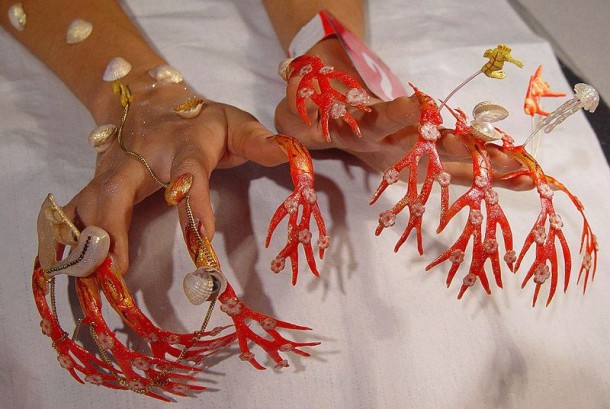 12. Awesome! Among other things, we must pay tribute to the patience and dedication of both – and the author and Model.
13. This example of nail design after seeing the masterpieces looks quite conservative … Try yourself to do what?