Yes, statues and monuments – this is still human creations, but this post will prove to you that even long familiar to locals sculptures can be transformed and presented in a whole new light. All the tourists like to sit close to the monuments, but the person with a great sense of humor make this a very extraordinary! See how ordinary and seemingly no noticeable sculpture can buy a whole new meaning. Have a look and have fun…
1. It would seem, was a regular, and even a little scary bear, but thanks to this girl he has become a real savior.
2. One hundred percent similarity, what do you think?
3.  And you thought cupids give love? Thought they were good creatures?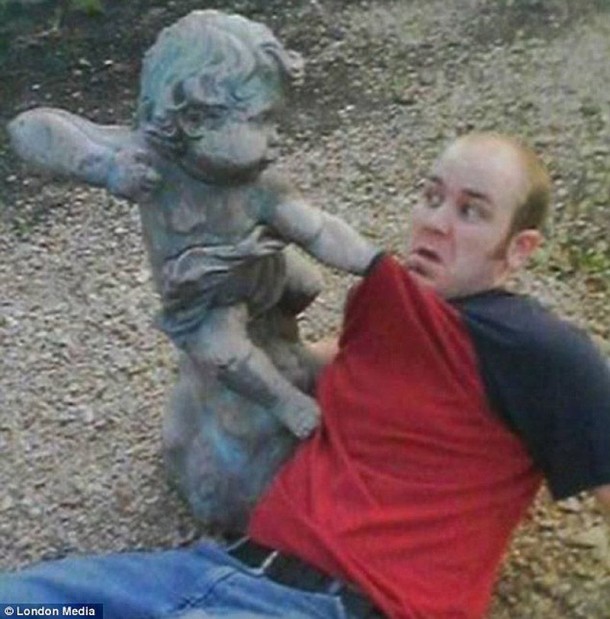 4.  Go away, little girl, this guy is mine!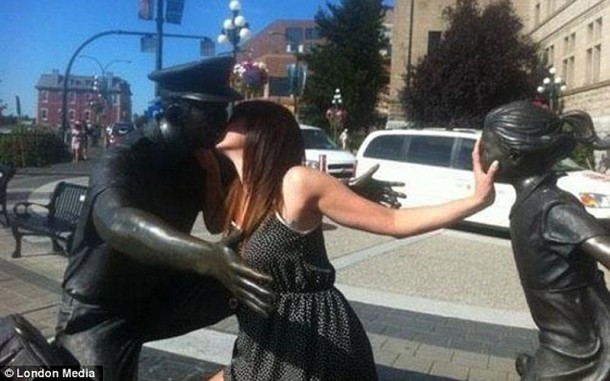 5.  High five! This guy knows how to make a picture with a statue of a fixed full of life and humor.
6.  Hmmm … I think someone took a bribe! Well, who would sit him down, he is – a monument!
7.   You're a great saxophonist! The fans love you!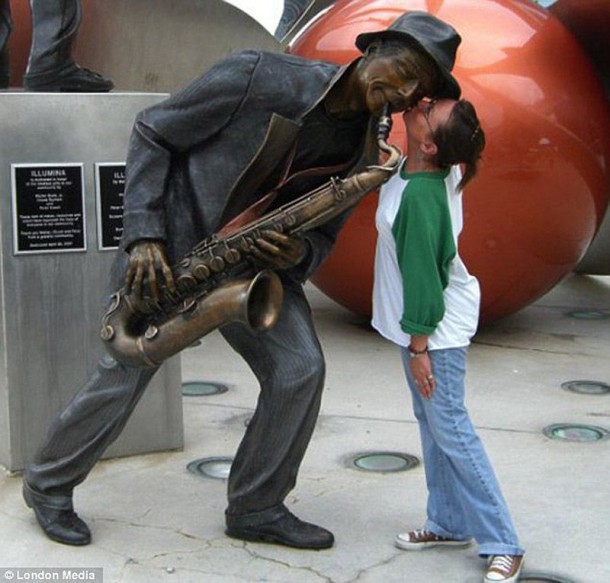 8.  Even Benjamin Franklin did not hold back from the modern trend , his iPhone
9. Oh, you are a villain! And pretended to be a monument!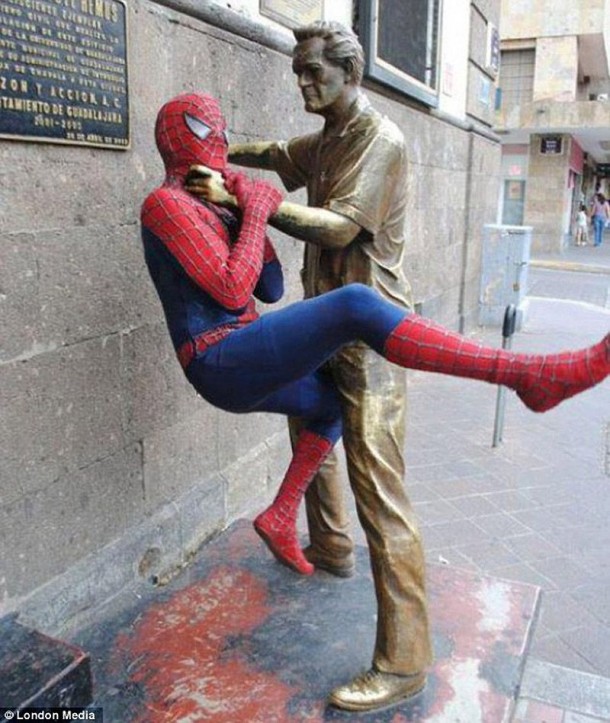 10.  In China, especially people love to pose with extraordinary statues.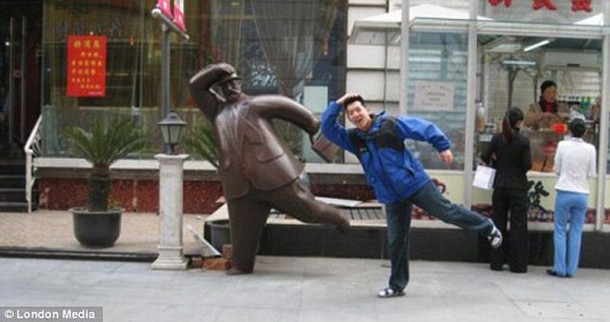 11.  Oops, baseball can be painful.
12.  Seems to dance out of control.
13.  Awwwwww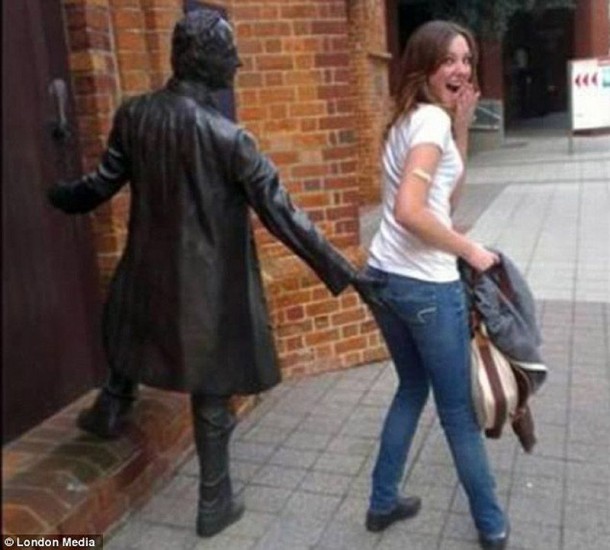 14.   Alert! Monument strangles man!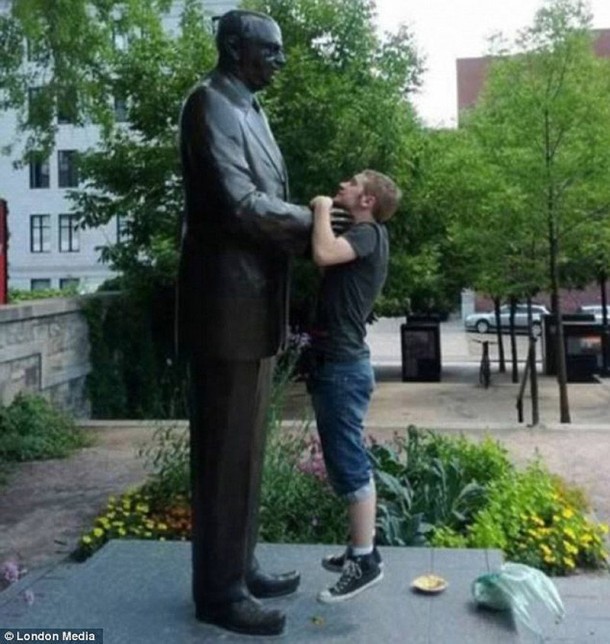 15.  Plain Greek statue … turns into a dance instructor!
16.  But do not  photographed with me without asking…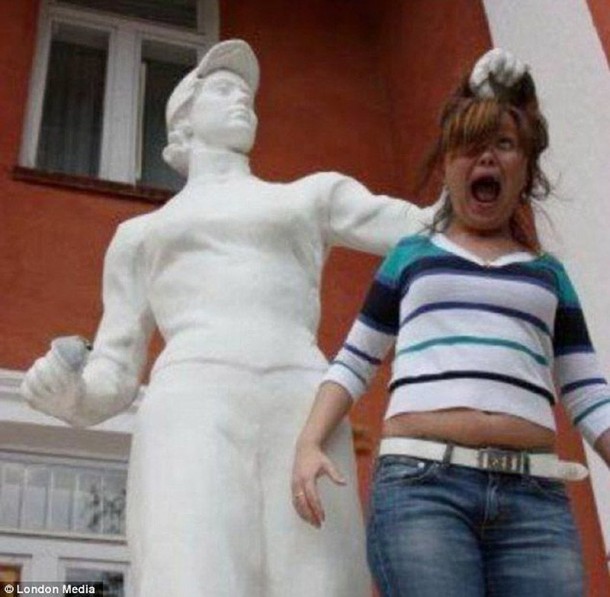 17.  Someone seems to have found your soul mate … Though bronze.
18.   Yes girl, you also enjoy!
19.   Oops … dont do that….