Photographer spent a few days behind the scenes of the ballet rehearsal studio in New York. His task was to find out what is a contemporary ballet, and show it to the audience. The conclusion after taking photos – little girls should not be dreaming of becoming a ballerina. It is hard and exhausting work, no matter how beautiful it was outside.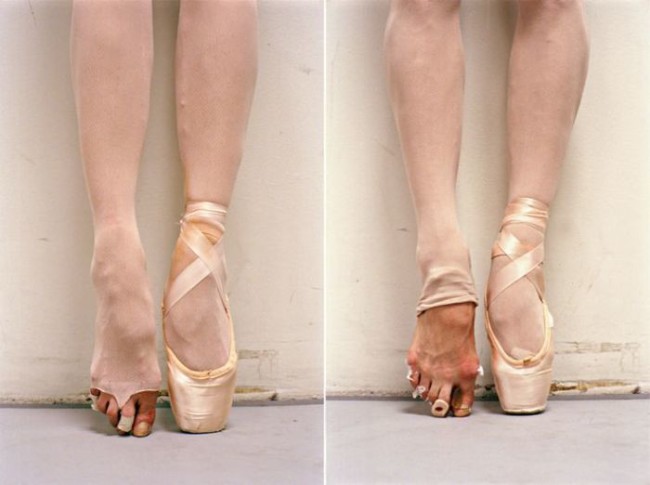 In photos Henry Leutwyler presented ballerina during training and performances. The author is not trying to tell some whole story – rather, simply documenting everything that happens around. Perception is not staged shots special charm – if the viewer watches the beautiful flexible girls were unaware of his presence.
Another great series of pictures – ballerina outside the theater and ballet .The author tried to show how the dancers could look beyond the stage.