Recently a big event organised – The photo contest of Astronomy Photographer 2013 – Competition off astronomical photography, Which is organized by the Greenwich Royal Observatory (UK) for the fifth consecutive year. This year's contest attracted more than 1,200 images submitted from 49 countries. We bring you the best of the contest, Just have a look….
1. 3rd place. The sequence of rings shows an annular eclipse. Photo by Jia Hao
2. 2nd mesto.Solnechnye spots the size of our Earth. Photo Alan Friedman
3. Winner. The solar corona. Photo by Man-To Hui
Nomination "deep space"
4. 3rd place. Galaxies M81 and M82 in the constellation Ursa Major. Photos by Ivan Ede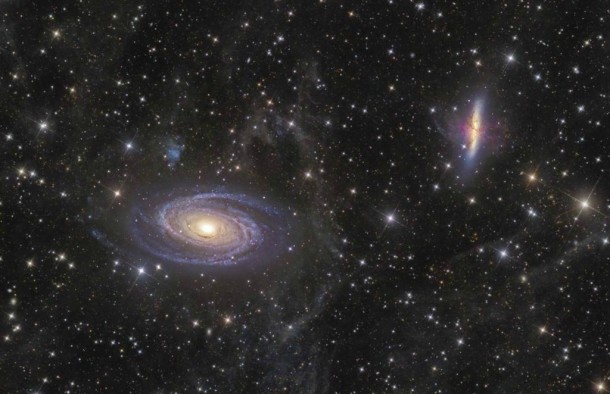 5. Bidder. Barred spiral galaxy (type SBc) NGC 253 in the constellation Sculptor.  Photo by Michael Sidoni
6. Bidder. Globular cluster Omega Centauri. It is located at a distance of 18,300 light-years far away from us. Photo by Ignacio Diaz Bobillo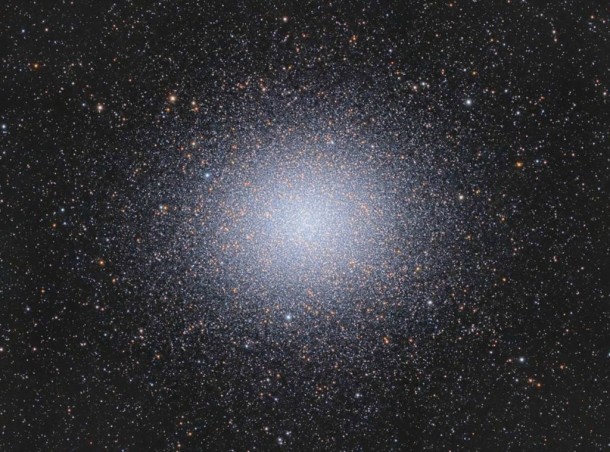 7. 2nd place. Colorful Rho Ophiuchi cloud – a binary star in the constellation Ophiuchus. The red supergiant Antares – one of the brightest stars in the night sky Photo by Tom O'Donoghu

8. Winner. These structures appear to be immutable and eternal in human terms, but their life is fleeting across the universe. Just a few thousand years the hard radiation from stars in this nebula, change the appearance of the structure beyond recognition. Photo by Adam Block
Nomination "People and Space"
9. 2nd place. The man and the Milky Way. Photo by Ben Canale
10.  Winner. Silhouettes on the background of the rising moon. Photo by Mark Gee
Nomination "robotic telescope"
11. Winner. Open Cluster Orion Trapezium. Photo by Laszlo Francsics
Nomination "Earth and Space"

12. Bidder. Perseid meteor shower, which appears annually in August from the constellation Perseus Photos by David Kingham
13. Bidder. Quadruple lunar halo over Spain. Photos by Dani Caxete

14. 2nd place. Northern Lights in Norway. Photo by Fredrik Broms

15. 1st place and overall winner of the contest photos «Astronomy Photographer of the Year 2013." Guiding Light to the stars. Photo by Mark Gee
Nominated "Young astrophotographer of the year"

January 16 th: "Galaxy" Milky Way ", the author – Marc Jacob (Jacob Marchio), 14 years, United States
The works in this category are valued by the jury "Astronomy Photographer of the Year 2013"
17. "District of windows' – By Eric Dewar  15 years, Canada
18. "The Orion Nebula", the author – Samuel Copley, 15 years, United Kingdom.
19 "Growing Crescent '- By Marc Jacob (Jacob Marchio), 14 years, USA.