When creating this unique series of photos where ordinary people are reproduced using historical costumes and makeup easily transform into personalities of past times, was based on paintings by famous artists. The result is a very interesting project.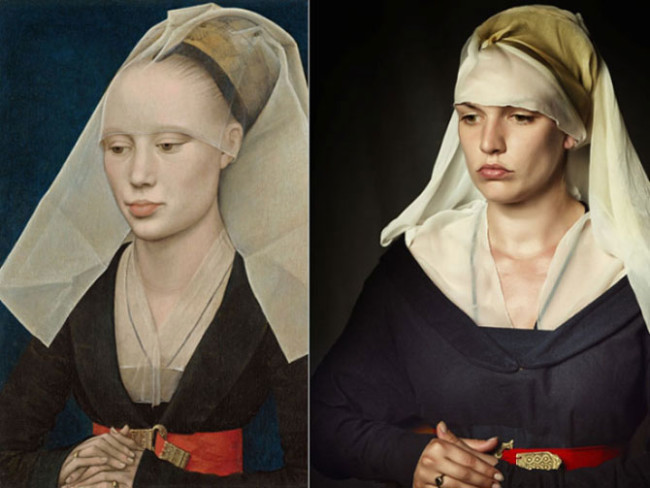 Portrait of a Lady. Rogier van der Weyden.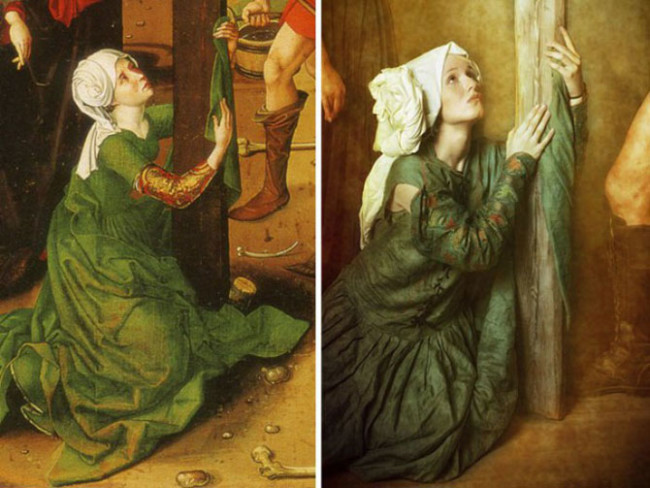 Mary Magdalene (Church of Our Lady Mary, Leipzig).
Young Elizabeth I. unknown artist.
Author interesting project Raising Our Forefathers From The Dead (in literary translation sounds like "Resurrected") – German costume designer Nicole Fayersdorf (Nicole Friedersdorf – DarkDirndl) – specializes in the reconstruction of historical costumes and dresses, as well as for creating images of famous paintings. All its models – the most ordinary people, not professional models. Without the help of photographer Marcus Gath, Nicole partially "plays" a historical portrait, offering a look at the classic canvas past times from a new angle, a more artistic treatment.
Melancholy. Lucas Cranach.
Ophelia. John Everett Millais