Many are subject to stereotypes, as if reaching retirement age, you need to accept that the best days are behind us, and the chances to realize their dreams for a long time lost. Photographer Vladimir Yakovlev proved that this is not the case, with his project "Age of Happiness" . A series of photos is the elderly who are 70, 80 and sometimes even 100 years, but are full of energy and still follow their dreams, still learn new things.
1. The 102-year-old cyclist Robert Marchand
2. The 72-year-old Ruth Flowers has decided to become a DJ in a club when she was 68 years old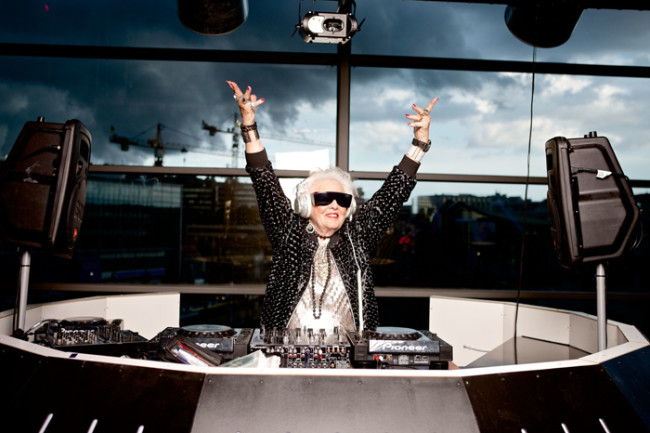 3. 78-year-old skateboarder Lloyd Kahn decided it was time to stand on a skateboard when he was 65
4. 70-year-old Annette Larkins looks for 40 years thanks to vegetarianism and raw food diet
5. The 80-year-old Lynn Ruth Miller began performing in comedy show 10 years ago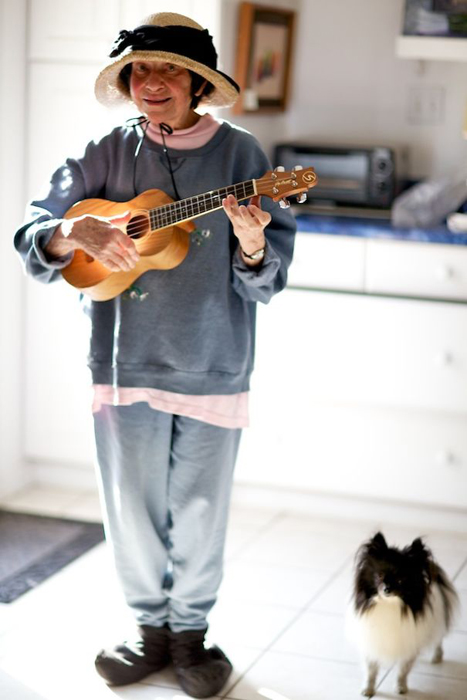 6. The 87-year-old Yvonne Daul engaged in figure skating
7. Doris Long in its 100 years, climbing from 85 years
8. Greta Pontarelli in '61 fond of dancing on a pole
9. The 96-year-old Alexander Rosenthal engaged in skiing
10. 70 Yletny Dr. Jeffrey Life began to seriously pursue fitness only 60
11. 61-year-old Cindy Joseph engaged in fitness, running a photo model and is a popular video blog
12. 78-year-old bodybuilder Jim Morris became a vegetarian at age 50, and vegan – 15 years later
13. 73-year-old Duane Qingfu performs motion daunting even for young athletes
14. Pat (81) and Alicia Moorhead (66) involved in skydiving
15. Jacqueline Murdock became a model in '82
16. 78-year-old Paul Fegen was a multimillionaire before, and now makes a living card tricks
17. This 70-year-old man travels the world photographing and inspiring people to be more creative
18. The 83-year-old nun Madonna Bader participates in a marathon
19. 75-year-old Valentin Badich Boogie and Rockabilly
20. Women's group on Aikido in Novosibirsk.
The youngest participant 55 years old, the oldest – 75