When Lee Samantha was pregnant with her second child, she started cooking and decorating food to encourage her eldest daughter to eat independently. To accomplish this, it would be easier to have to handle the power in the light of birth of another child. It was in 2008, since then the art of Lee developed and became a cult classic. Check out and make your too…

1. Her "instruments" are scissors, knives and toothpicks.
2. According to her, she likes to do practical courses that other people can also try to follow.
3. Malaysian artist says that, before making a masterpiece out of food,she made the sketch, to avoid a lot of food waste.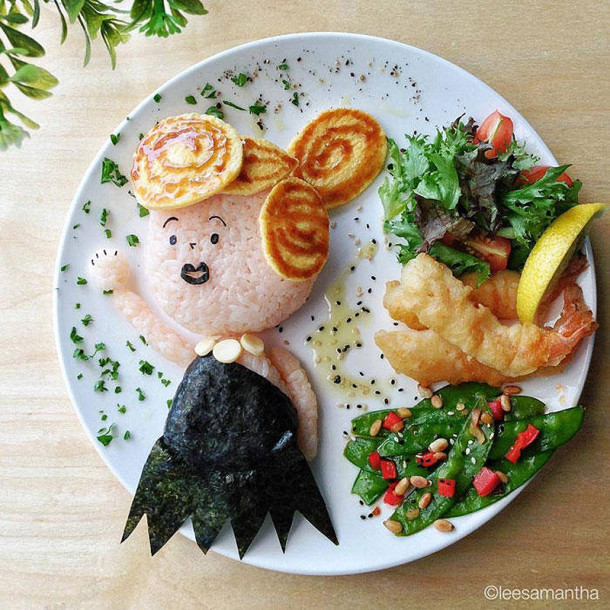 4. In a recent interview with ABC News, Lee says she cooks everything from scratch and cooking time usually takes 60 to 90 minutes from start to finish.