Two Bearded Men.
Just play it cool, man…
Our office relocated some equipment. A ninja turtles fan had a quick response to the posted notice.
Science.
Trespassers will be what?
The Galaxy S8 hate on Korean.
I snapped a picture of my dog bitch slapping my girlfriend.
Only in California.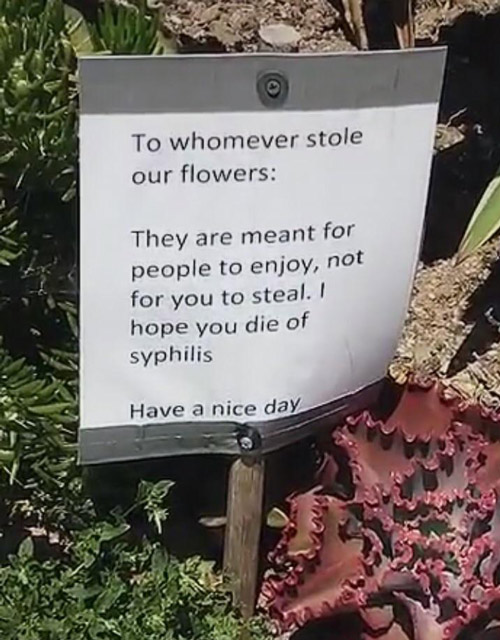 .
via
My Korean university wants my hands to be very clean.
It was a sad time.
I work at a t-shirt company. I see the most ridiculous shirts.
Arizona has no chill.
Guy wears "Two in the Plinko, One in the Stinko" shirt on 'The Price is Right', forced to duct tape over it after being caught at the commercial break.
Found this in Sydney.
Reese's report card.