There's No Room at the Inn.
Our 8-year-old son woke up early Christmas morning to put together stockings for me and his mom… which were plastic bags full of what you see here.
My dad is an OB/GYN, and was on-call for Christmas. This is how he went to round on patients this morning.
Apparently cheese triggers the same part of the brain as hard drugs, which explains why I snort mozzarella.
Adulting.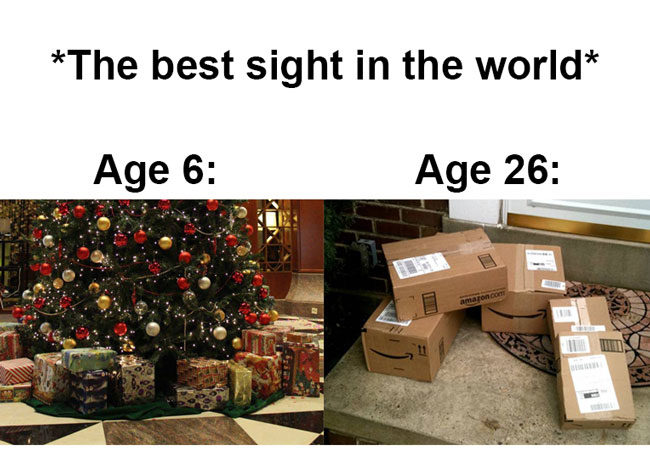 My neighbor Tom is a Cleveland Browns fan… His children gave him this.
I know the feels!
Pregnancy card.
Style is everything.
My sister is quite the artist.
My nephew got rolled.
Parents punk'd me for Christmas. Well played, Mom and Dad.
I thought I put a ham in the oven. Turns out it was a dinosaur head.
My sister went to Military Ball… my dad wanted in.
What am I supposed to do, eat this like a savage?
My uncle didn't appreciate his Christmas gift.
German walnut vs a Chinese nutcracker.
Applied statistics.
Being a single dude on Christmas.
China remembers..
I'm 24 and do not live with my parents and this is what they got me.
Support my foundation.
My Apple Watch from last Christmas was stolen, my boyfriend got me a replacement this year that doesn't have that risk.