"No I don't have to go"
Too sexy?
Was driving by a prison. I was not expecting to find a review for the prison. It tickled my funny bone.
Story of my life.
Doge Ram.
Tried to crochet my mum a frog and everything went wrong.
I don't remember taking this photo last night, glad I did though.
Ridiculous and hilarious hotel requests, fulfilled. One way my friend entertains himself while traveling on business.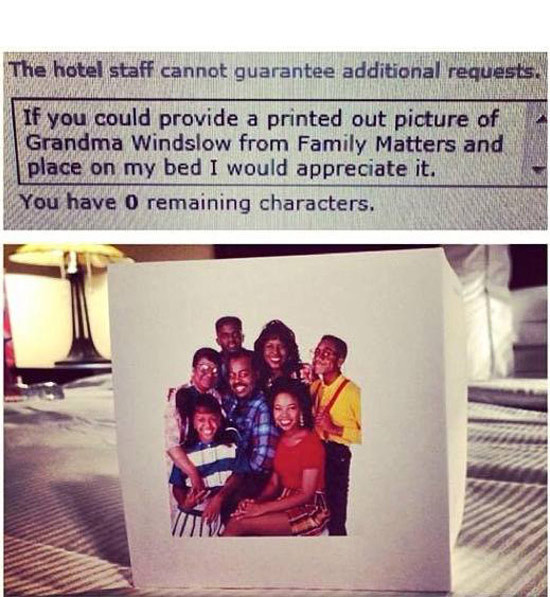 Can someone from IT confirm?
Simple Math.
No matter what the job is…
Safety first.
Like Us

For Daily Odd Stuff!