In quite a remote area.
How To Get Your Neighbors To Stop Stealing Your Newspaper.
The Bait
One of my neighbors steals my newspaper every Sunday. I came up with a plan to get them to stop. The first step was to wake up early today and grab the paper right after it was delivered before my neighbor could get their stupid fucking hands on it.
The Note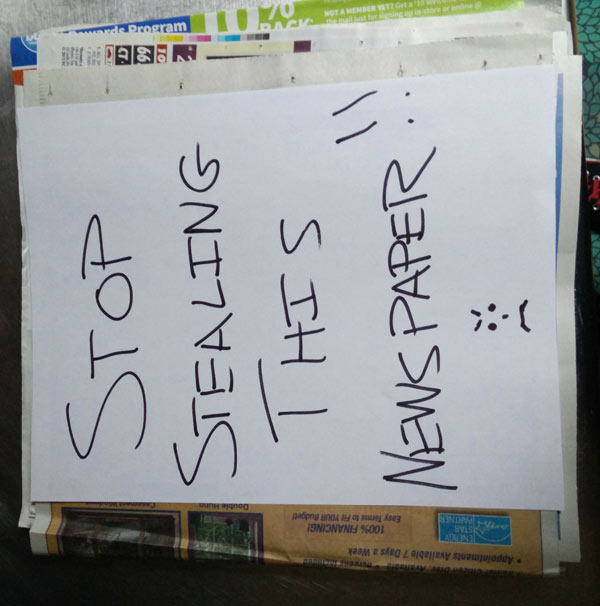 I wrote this note and placed it in the middle of the paper. The angry face at the bottom is a piece of artistic mastery.
The Switch
This where I upped the ante. That is a pile of cat shit I took fresh from the litter box.
The Wrap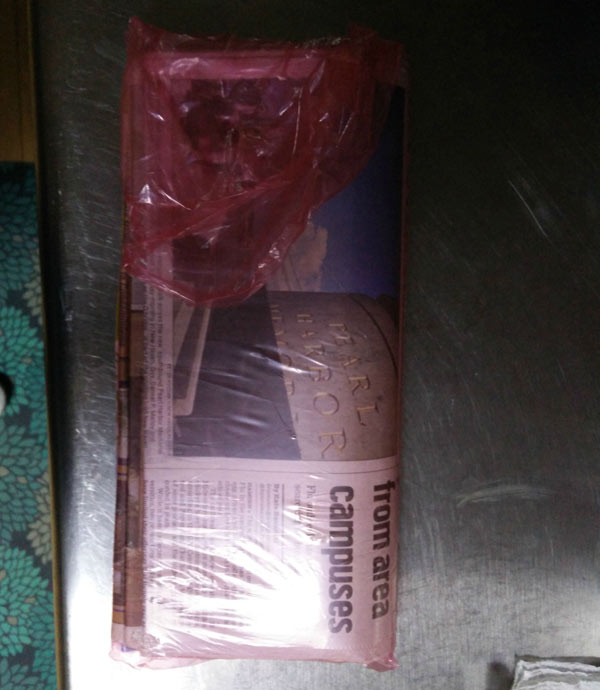 I carefully folded the newspaper back up, cat shit and all, and put it back into its plastic delivery bag. Now, whoever opens up the paper after stealing it, will have cat shit fall all over them…and then read the note.
The Wait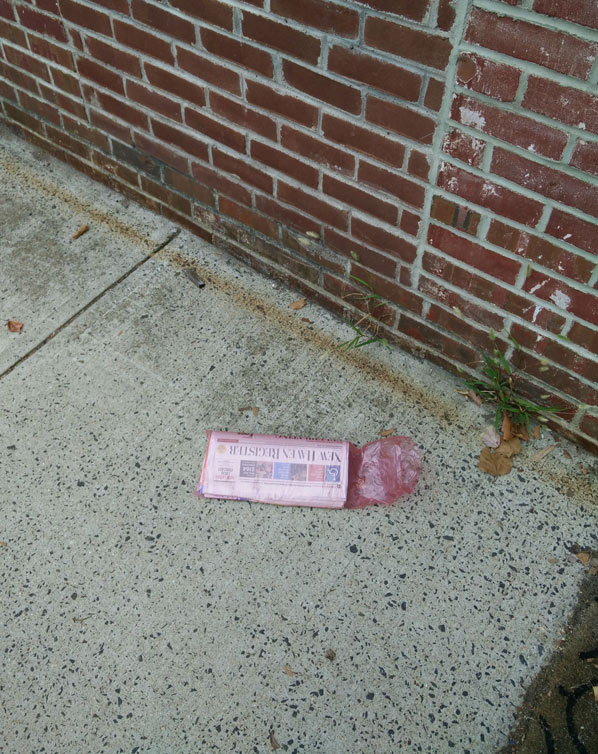 It's been placed out in the open. Now, we wait…
My photo tutorial on how to get people to stop stealing your newspaper.
Now available at a Home Depot near you.
Would you order this?
Friend from high school asked for his drill sergeant's autograph when leaving basic training.
Ever seen an ass so perfect you had to take notes?
Name plate on my boss's desk.
Oh Cleveland…. It's true.
Camp requires kids to write a letter home after the first week.
Found at a gun store in Texas.
Was arguing with the wife, saw this sticker and pointed at it, perfect timing!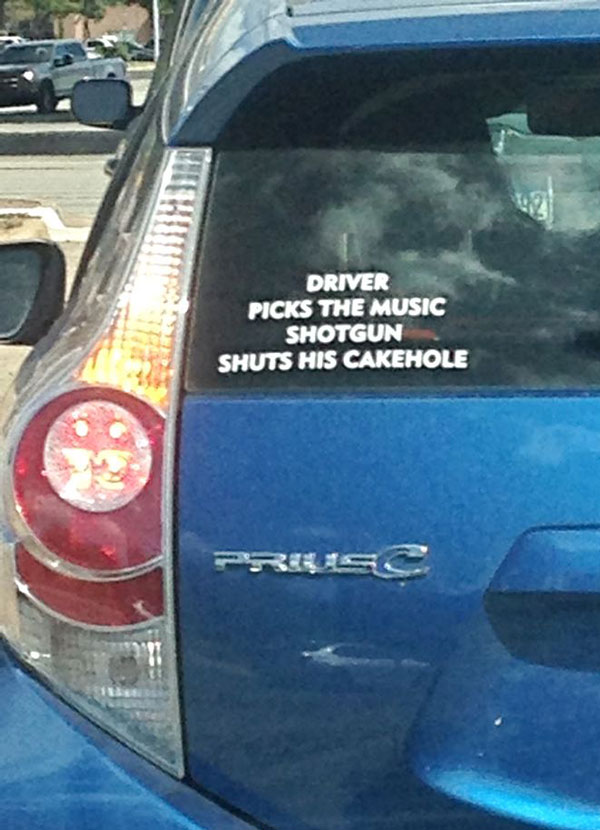 =
via
My dad grills everything.
Something I wasn't expecting to see while walking downtown..