New year's first week and we have our best tattoo designs to showcase and give you ideas what ink will suit you best this year, here are 30 of the fresh, new and eye catchy tattoo design ideas.
New Graphic Sketch Style Stag by Steve Oker at Fat Kats Artistry in Ocala Fl
Douglas Fir by Sean at Pierced Hearts, Seattle WA.
Mark Ryden's "The Grinch" by Josh Reynolds at Mind Bender Tattoos in Oklahoma City
Newest tattoo by Casper Macabre at Adorned Precision Body Arts in Vancouver, B.C.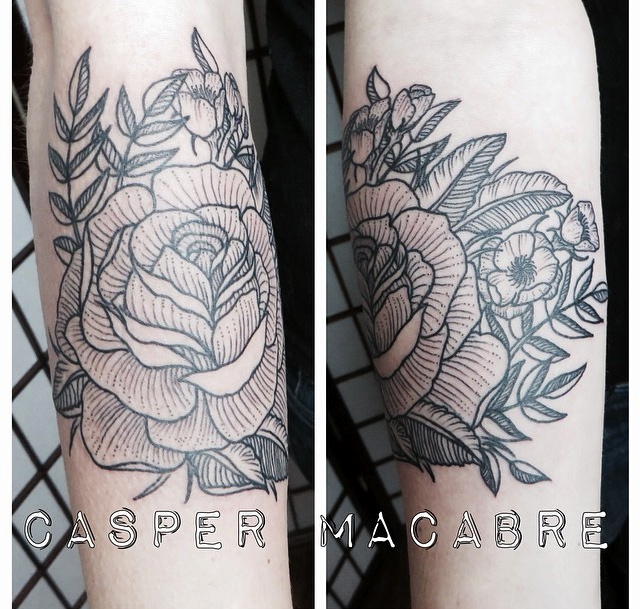 Coverup of shitty ink from teenage years (the amazing Mike at Hidden Hand in Fremont, Seattle)
Fresh stag from last year. Done at Dark Arts Tattoo by Rob, amazing place even better tattooist!
Mikey from Ninja Turtles done by Uriel Rangel Fernández from Ciudad Juárez, México.
First Tattoo – an abstract piece by London Reese, Vatican Studios, Lake Forest CA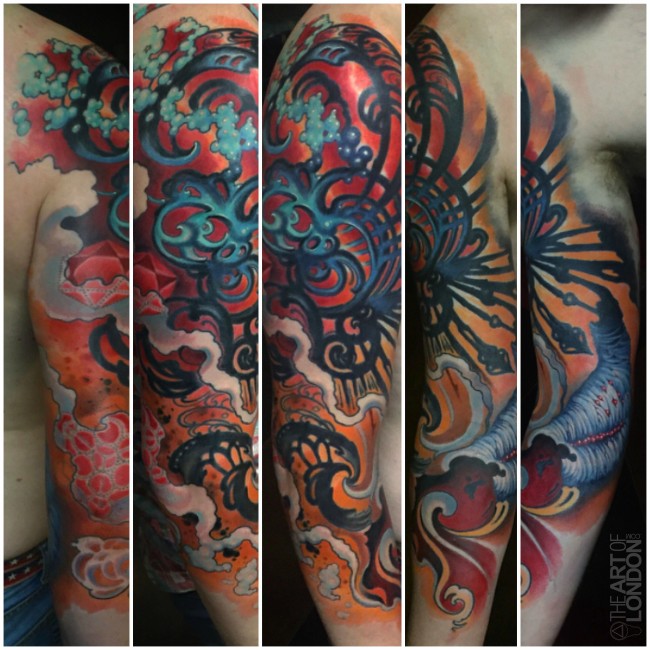 M.C. Escher "Stars" by Lynn Buckner at Main Line in Chattanooga. Not healed
Royalty by Priscila Zamora, The Rock Spot, Panama City, Central America
Chest done by javi at tattooedtheory in miami.
Aloha Yakuza – Steven Lam – Working Class Tattoo Oahu, HI
Art nouveau style raven w/ 'Nevermore' by Daniel Innes @ Pearl Habor Gift Shop in Toronto – killed it!
Skeleton key By zach peacock at Elizabeth st tattoo in Southern California. First tattoo.
Vegvisir by Tory Destromp at Tattooed Heart out in Glen Burnie, MD
Sea mistress** by mike karlowsky pittsburgh pa
Phoenix by Sean Ambrose at Arrows and Embers Tattoo in Concord, NH
Plague Doctor by Roy Uno from Red Diamond Tattoo. Aiea, Hawaii. Sorry for the redness, brand new piece.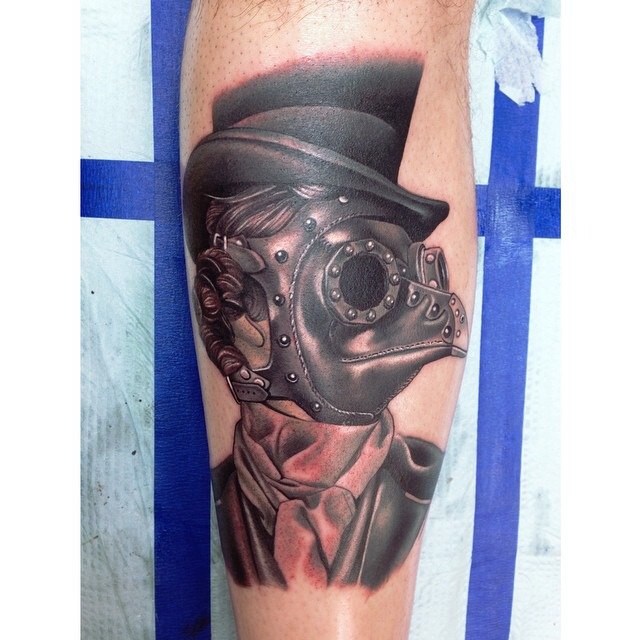 Halfway through. Dalton Slaughter , Montreal Qc. Angerink
Sugar Skull Owl, Eric Kilmartin, Killer Tattoos, Athlone, Ireland.
Velociraptor tattoo by Adam Perj at Green Apple Tattoo in Island Park, NY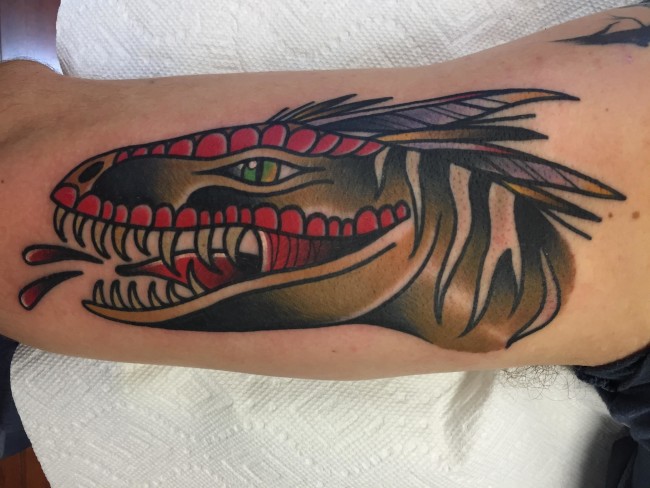 Fresh Ink: "FreeDoom" by Elmo Boyd at Catalyst Arts Collective in Independence, MO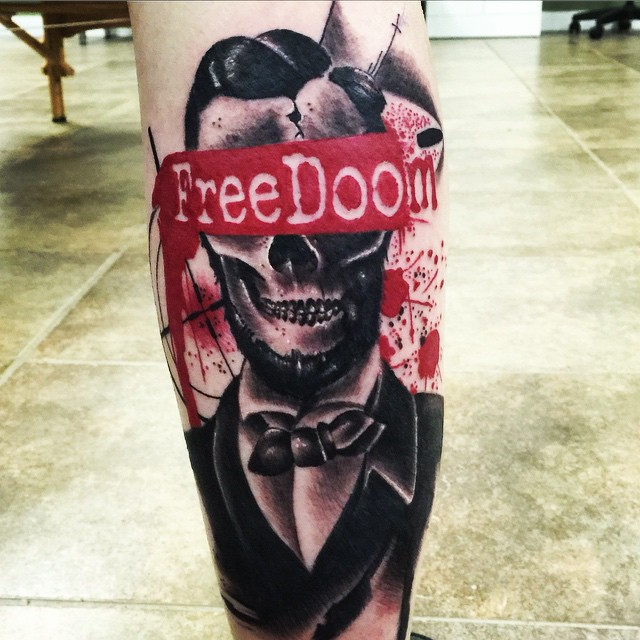 Le Morte d'Arthur" first 8hr session on by Norm Wright of Art With A Pulse Tattoo in Glenn Burnie, MD
Ship in a bottle by A.J. Kappes at Cowabunga Ink in Wichita Falls, Tx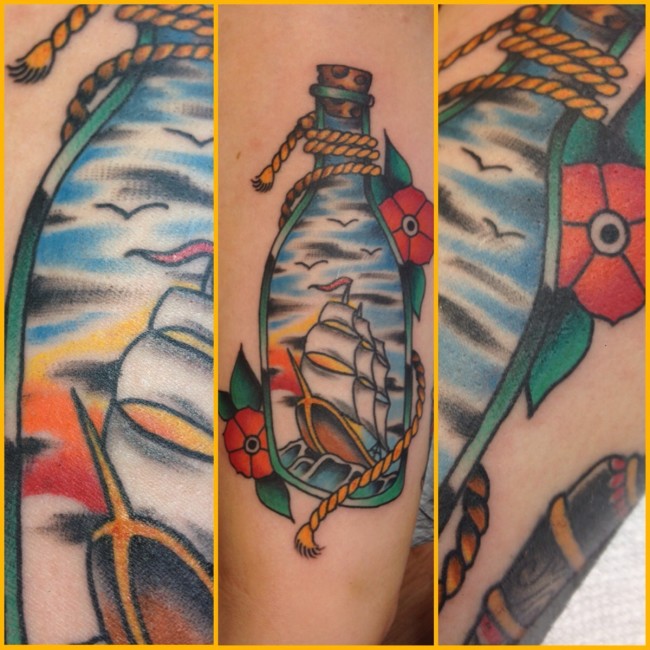 Poppin' bottles with mine from Hannah Clark at Rain City, Manchester.
Sacred Sleeve by Rob Smith, Stainless Studios, Dallas
Traditional Red Tailed Hawk by Joe B @ Alliance tattoo, Newark, DE
Hillbilly Hermit Frog, Steven Compton, Red Dagger, Houston, TX
My first tattoo (nearly healed) by Capone at Dark Age Tattoo, Denton, TX