Remember Lego? As a child, many of us love to build houses and other structures of these building blocks. Well, in this post you will see the pictures, which show that adults continue to play in Lego … only now instead of toy building blocks – cargo containers! Is it possible to turn the container into a real house? Yes!
1. Thus, it is a freight container. It is designed to transport various cargoes on ships and trains. it looks quite pretty banal and boring but ….
2. But with the right approach this boring container may turn into a cozy corner. For example this cute little house for guests.

3. By the way, with wooden floors and walls.
4. On the roof you can arrange a small garden.
5. This modern house in Redondo Beach also made of container.
6. And it is beautiful!

7. In the evening you can open the walls of the house.
8. This beach house in New Zealand also made of container.
9. Day of his veranda bathed in sunshine and in the evening, local atmosphere completely transformed, the house becomes a cozy haven by the sea.
10. There's even a fireplace!

11. And that container has been transformed into a tree house. In the truest sense of the word.

12. It's a real house of your dreams, wat do you say??
13. And this container house built another house.

14. See?

15. This hobbit house can blend with the environment.

16. And this house, on the contrary, proudly flaunting colorful containers from which it is made.
17. Indeed, the House of Lego!

18. This house is made entirely of recycled materials.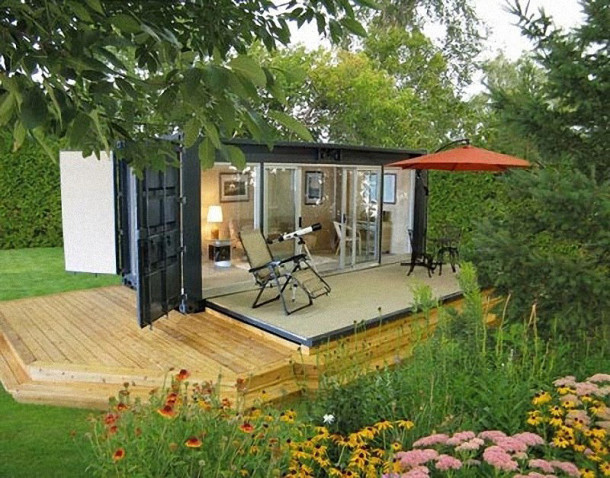 19. Kalkin House in Vermont, USA

20. You do not even understand where you want to be more inside or outside.
21. The construction of this nice snow cabin in Quebec took seven cargo containers.
22. And this house in Colorado became the first home of the cargo containers of a kind.

23. By the way, this house in the Hamptons is also built from cargo containers.
24. It's very typical for container ceilings.
25. This colorful house – like a version of the house for Barbie in full size.
26. Manifesto House in Chile was built for just 118,000 dollars.

27. Note the stairs – she seemed to hover in the air.
28. Two containers on each other = beautiful dream house.
29. Admit it, your inner child would be in awe of such a dwelling.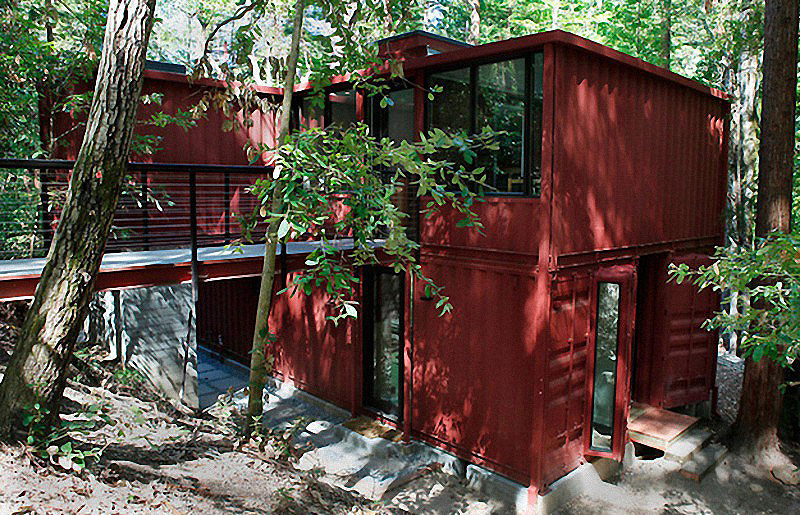 30. In this house, and you can "close their eyes" for the desert scenery around.
31. This modern house was built just with five containers, and although it may seem dark …
32. … Inside its quite spacious, bright and have many windows!
33. This Chilean container house is probably one of the most courageous.
34. And this is a kind of playhouse for adults.
35. This is a military base in Sri Lanka. It was made of old container and other materials, including parts of weapons and boxes.
36. This house in San Jose has a sloping roof to heat went, and sunlight, contrary to penetrate into the house.
37. The construction of this house done at a cost of 40,000 dollars.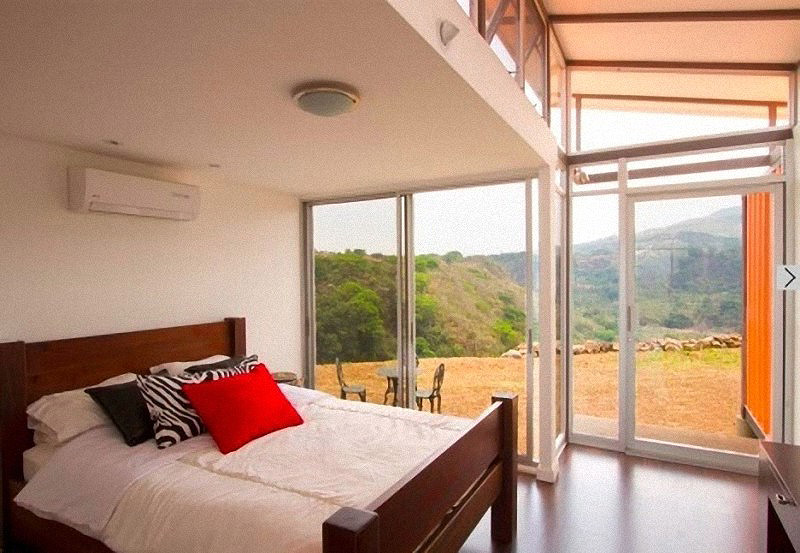 38. But the view here was of million!