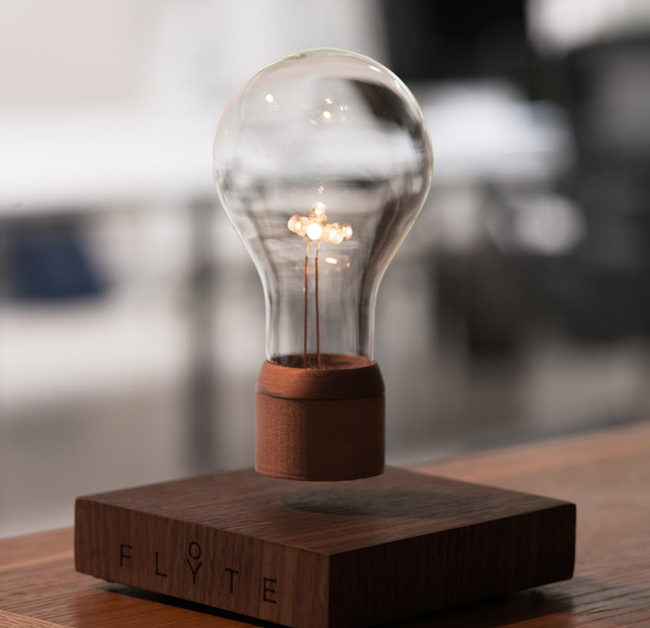 The Flyte lamp utilizes two fascinating techniques; the first is magnetic levitation, which uses electromagnets controlled by a microprocessor. The second makes use of Tesla's wireless power system and powers the LED's through the air as the bulb hovers above the base unit. Check out this video to see the Flyte in action:
The wireless power module transmits around 5V from the base unit to the bulb.
The bases are made of sustainable oak, walnut or ash. The levitating lamp will last for a long time, the LED's run for around 50,000 hours, which works out to 11 years with 12 hours of use per day.
The base unit is touch sensitive, you can turn the light on and off by tapping the wooden base.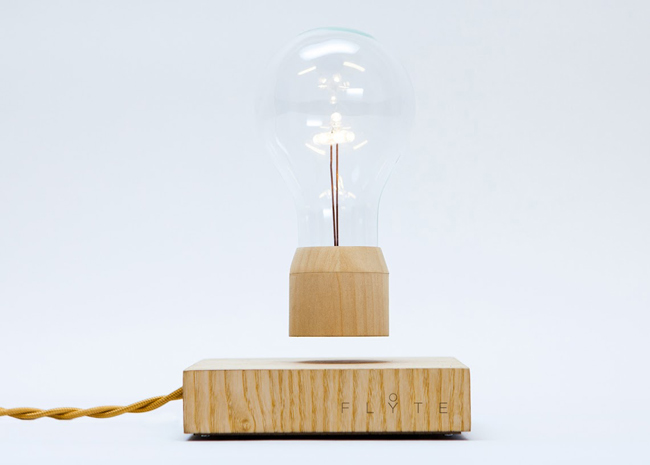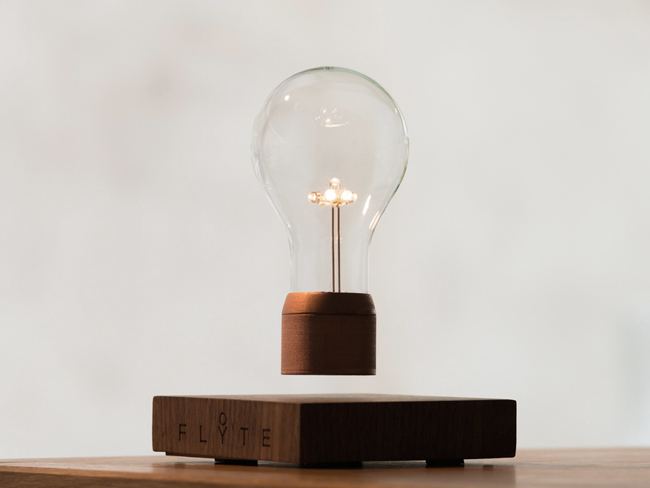 The Flyte lamp with its mesmerizing hover bulb is a project by Simon Morris, he's currently (no pun intended) running a campaign on Kickstarter to get the Flyte into production. Simon already has 686 backers with 23 days to go. Head over to his Kickstarter page for more details.