Ethan Waldman was 26 years old and working a desk job he didn't enjoy. He wanted to get away and start his own business, to do this he needed to reduce his living expenses.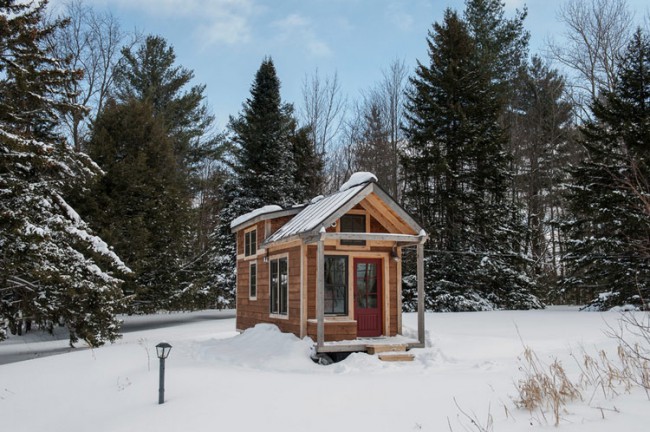 He decided to build a tiny house on a trailer, that meant he wouldn't need to pay property taxes and he could park it on his cousins land.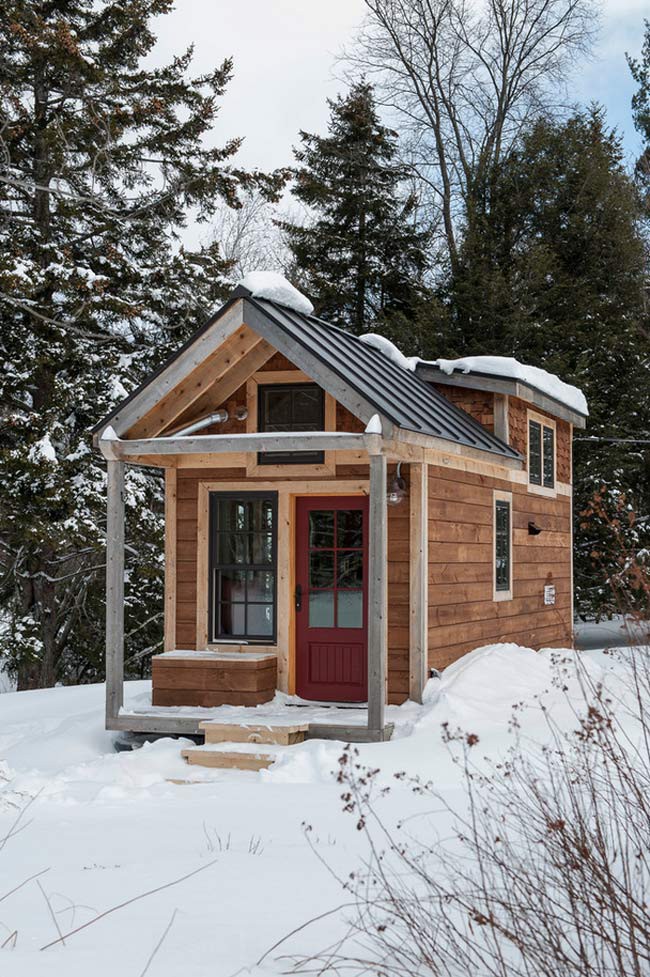 One of the big advantages of this tiny house is low bills, Ethan currently pays round $100 per month.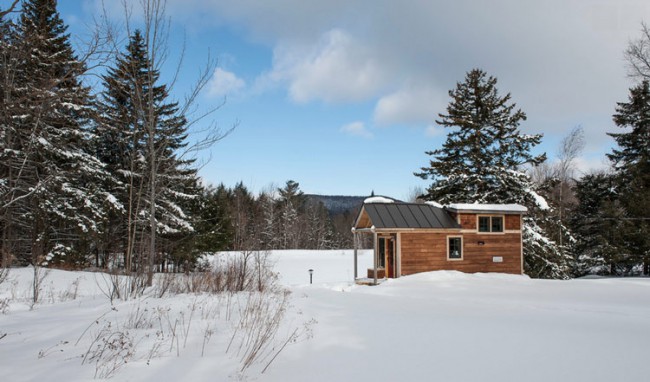 Ethan and a family friend, architect Milford Cushman designed the small house from the trailer up.
The toilet is a sawdust composting affair, they add sawdust each time they use it. Ethan used copper shingles for the shower.
The trailer is 22 foot by 7 foot and the height of the house is restricted by the state of Vermont to 12.6 foot. This is the maximum height in order to clear overpasses, bridges and overhead wiring.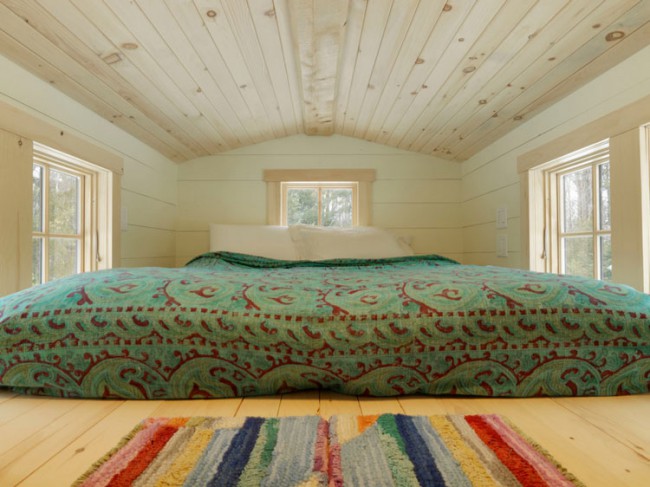 In total Ethan estimates that he spent around $30,000 on materials and $12,000 on labor.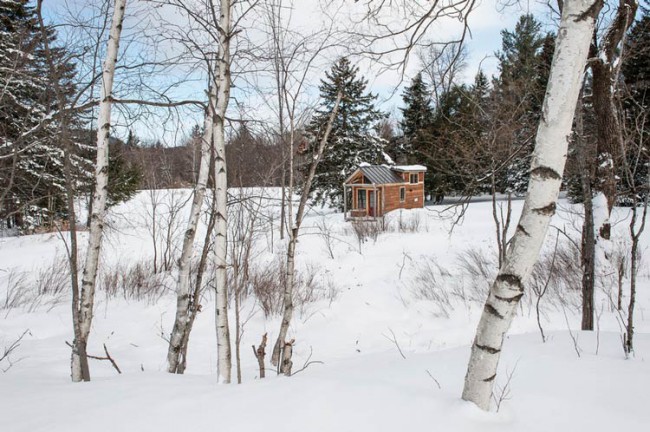 He now shops more frequently as his fridge is small, he buys more fresh fruit and vegetables instead of frozen foods.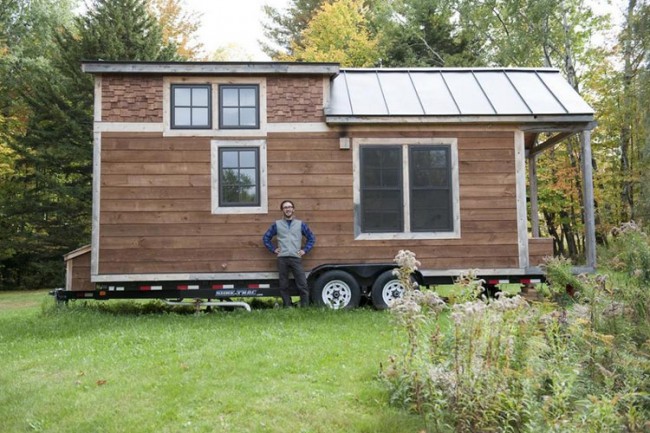 Ethan has written a couple of books on building your own tiny house, including a free eBook on questions you must ask before building tiny, and a more comprehensive book called Tiny House Decisions.
He is also working on a set of plans, so others can build his tiny house. More information can be found on his site The Tiny House.