Photographer from Ireland demonstrates that remove fine photos without leaving on his garden, – possible. In his collection of pictures adorn absolutely charming butterflies, dragonflies and beetles, but the most notable are, of course,ladybugs – they Photographer pridelyaet attention.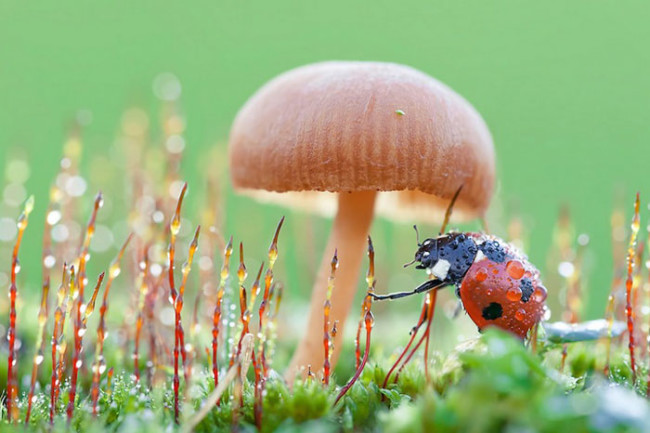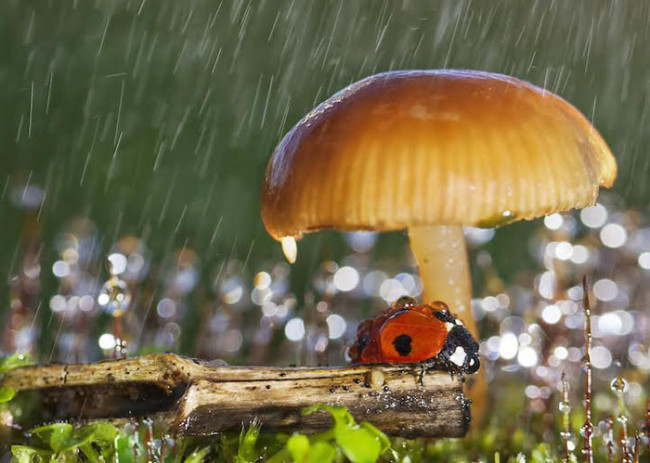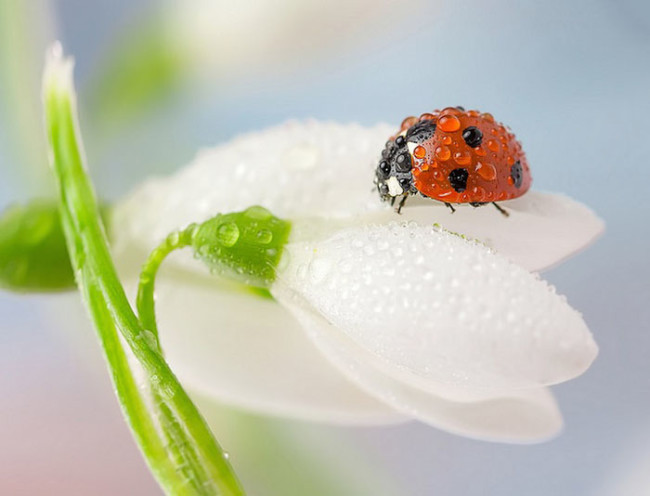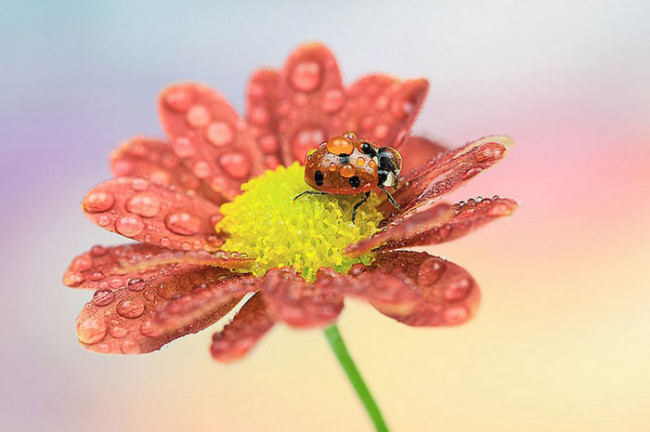 Shkochen Tomas (Tomasz Skoczen) interested ladybirds few years ago, and since then a lot of them know it. " If you know where to look, the ladybugs can be found throughout the year. There are about five thousand species: 8 to 18 mm, all shades from yellow to red. It is not always on their wings have black dots – it can be strips, and can be simply red wings without any "decorations". There is a belief, if the point on the wings of these insects show how old they are. But no, the point – the point is, they have nothing to do with age. "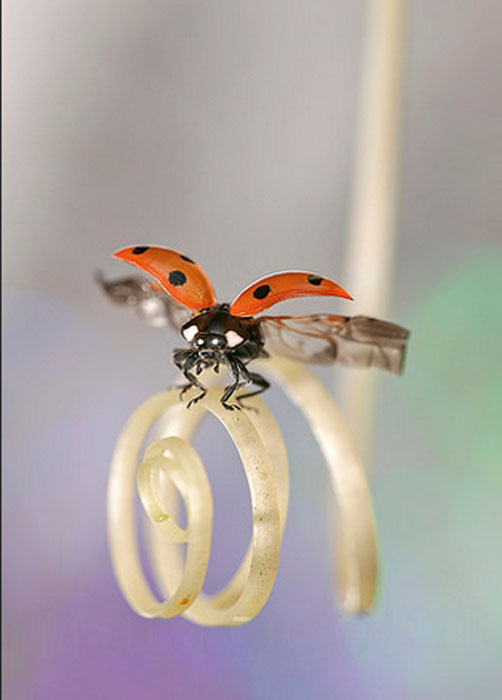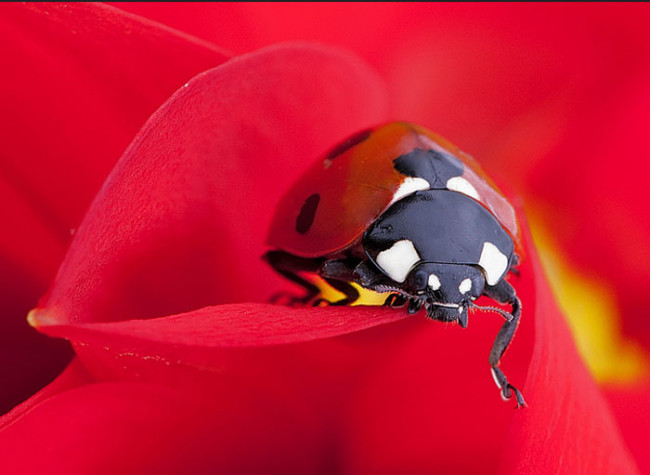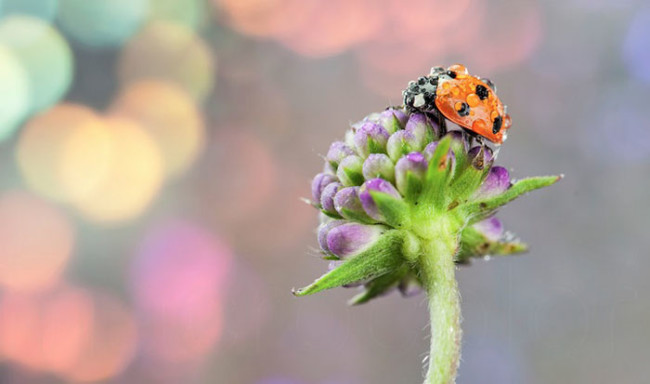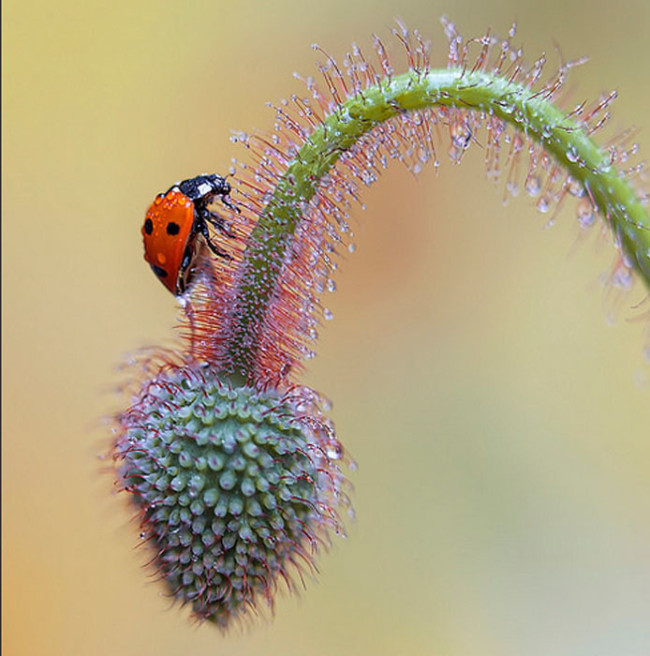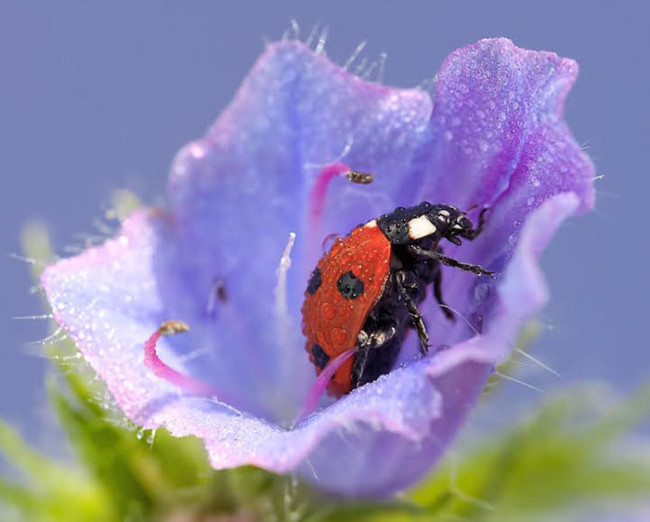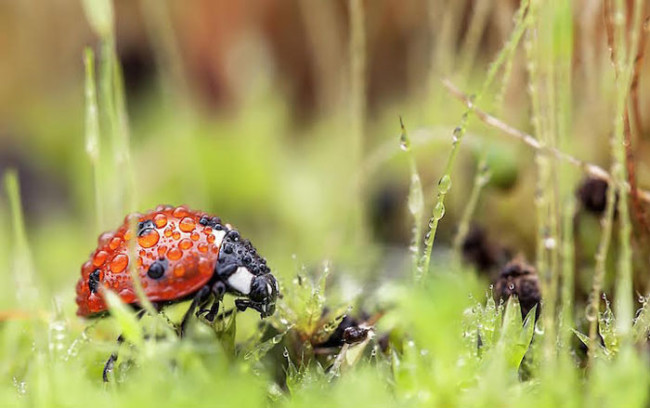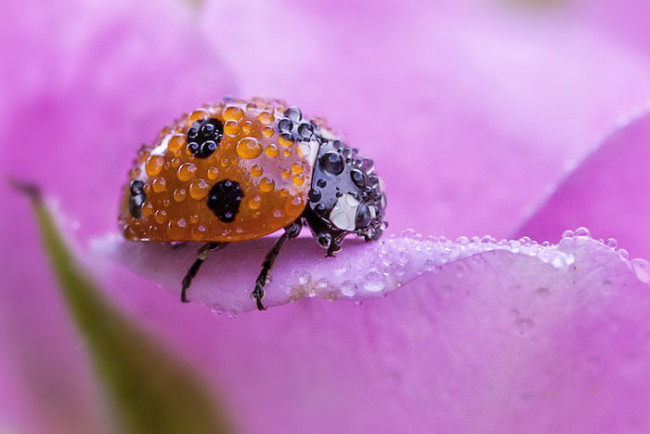 As advised by Tomas Shkochen best time to Macro insect – early morning. That is why the majority of shots ladybugs covered with dew. At this time the animal world just waking up and have the opportunity to photograph insects until they move slowly and sleepily. This same council holds another photographer with macro ladybugs – Alejandro Ferrer Ruiz.