Stuntman Josh Sheehan of the Nitro Circus daredevil tour pulled off an unbelievable triple backflip on a motocross bike. The trick was meticulously planned for over a year before it went down on April 28 at Pastranaland.
This spectacular trick was also very dangerous, Josh has certainly earned his place in the history books alongside the likes of Evel Knievel.
Stills from the Jump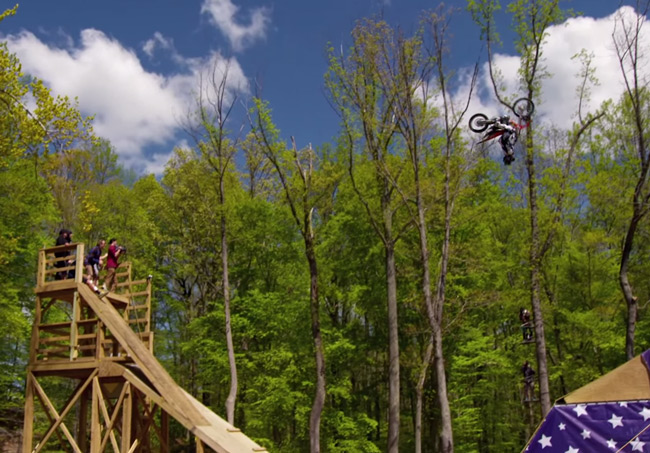 Like Us

For Daily Odd Stuff!