Korean artist, known under the pseudonym okArt , is a passionate fan of birds and poetry. These hobbies into full display in her work. The girl draws images of women with birds. In some pictures they are literally "intertwined" with each other, creating a single image.
Thanks to the Internet, the talent of the artist okArt, living in Seoul ( South Korea ), is known far outside the country. She paints a remarkable portrait of oriental girls, complementing their birds.
In some images of birds are an extension of hair, in others they are literally "merge" with women's faces. It is no longer discern whose eyes are painted the portrait: human or bird.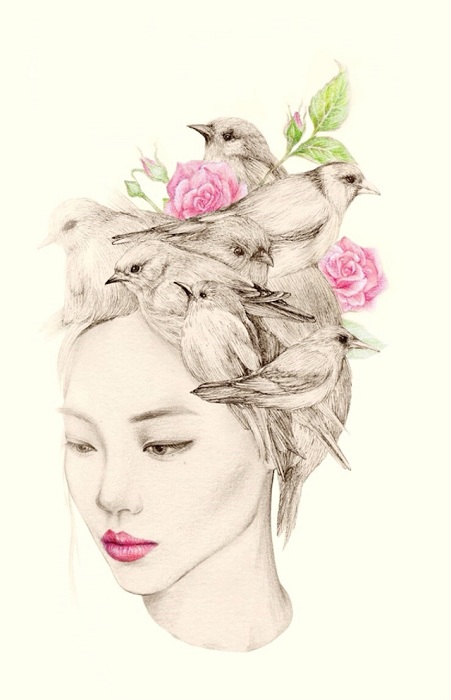 Gentle, and at the same time, sensual and harmonious combination of girls and birds in full display that with some trepidation the artist refers to the creation of his paintings.
Other Asian artist Der Jen also creates a tender portrait of his compatriots. All her images of a miniature, doll like, and always mysterious, like always something to hide.