Hard to believe, but the three-dimensional shapes made by hand from plain paper. They resemble complex organic entity which is treated under a microscope. Nevertheless, for creating them are needed only shears, glue, paper, … extraordinary talent master.
English artist Richard Sweeney tinkering stunning modular pieces of paper. Starting the process of creating a sculpture with a conventional bending a sheet of paper, he eventually gets the incredible multi-faceted abstract forms. Some of his pieces can fit in the palm, while others reach the size of floor-to-ceiling windows.
Richard began to take an interest in creativity in childhood, attending art school Batley. He then entered the University of Manchester Metropolitan University in the Department of studying three-dimensional design. Getting there experience the artist has been used in the creation of modular sculptures out of paper.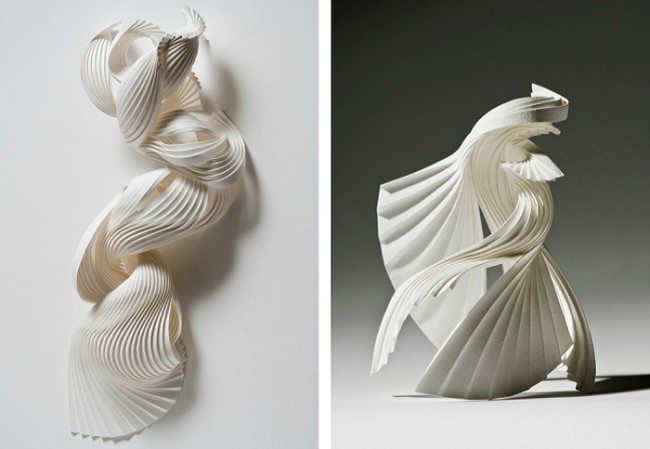 Initially, Richard Master figures, using only your imagination and technical skills. But with the improvement of computer technology all the preparatory work on the design and calculations it performs already in digital format.
Especially impressive audience pleated sculpture, the creation of which is often not even used glue.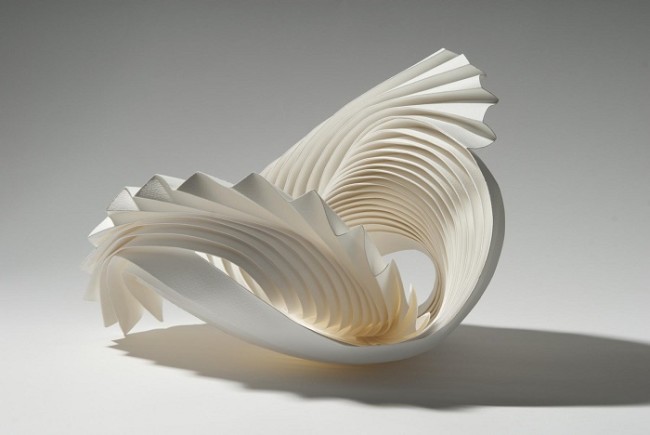 To date, the artist has lectured at universities in different countries, regularly conducts master classes for creating 3D-shapes. Some of his works are shown in galleries in London.