If you're looking to integrate a phone booth into your home, whether it's a functional booth, bookshelf or simply a display cabinet, you should have a look at these ideas.
This wonderful English style phone booth has been placed in a nook, next to a brick wall in this English pub in a Chicago basement.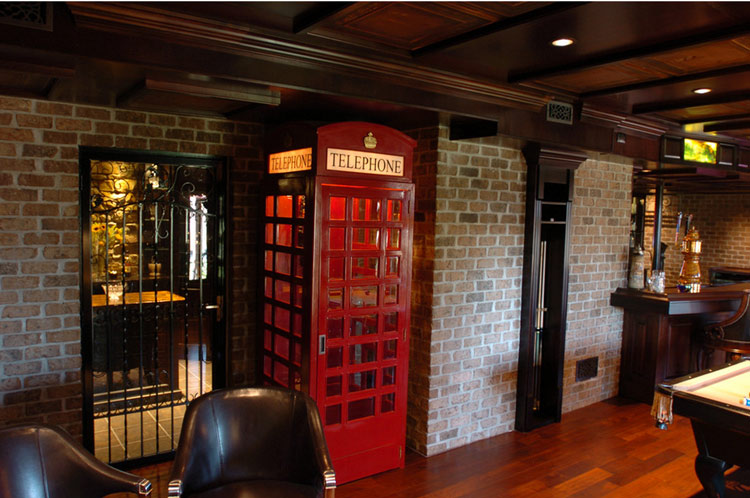 via
These brilliantly eccentric bathroom doors have been hand painted with several coats of red paint to achieve this amazing London phone box look.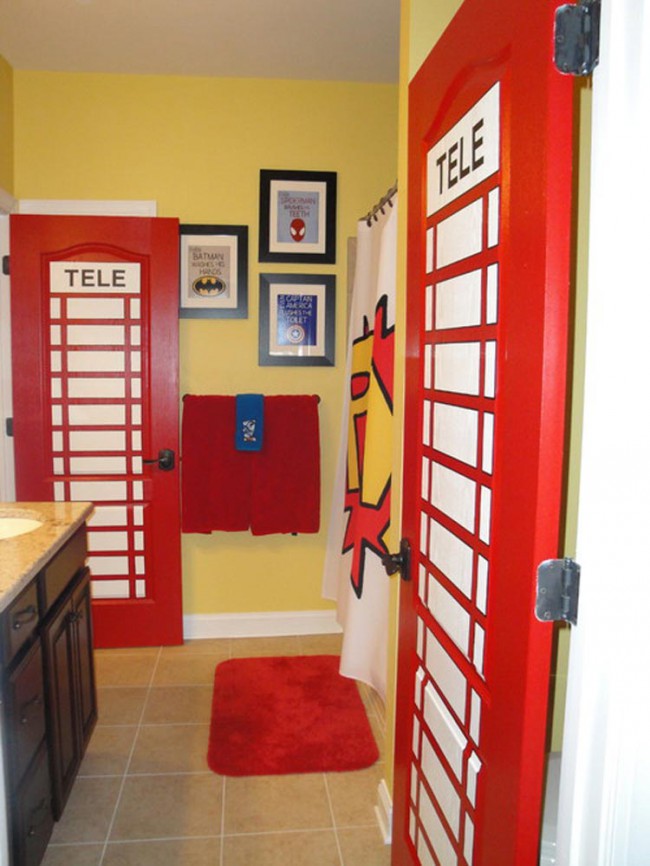 via
This phone booth is actually an entrance to a bathroom, the illuminated "Occupied" sign means the bathroom is in use.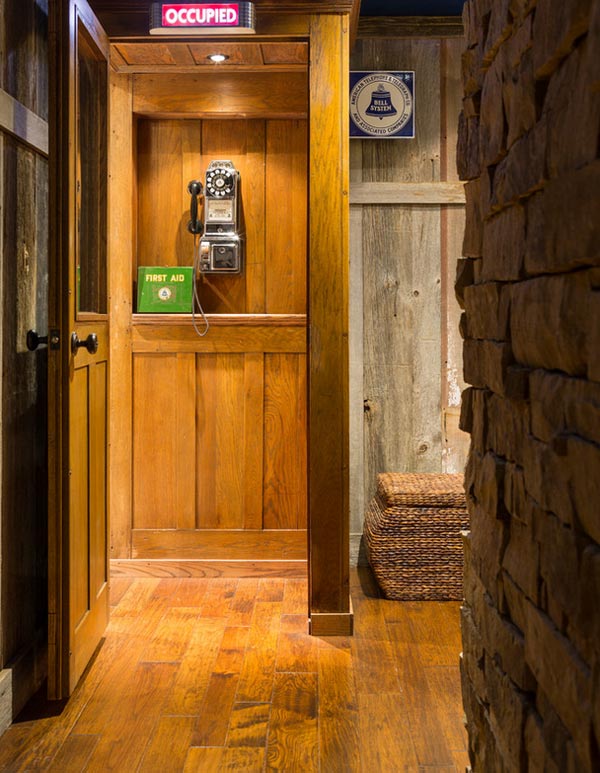 via
The focal point for your kitchen, these red pantry doors are reminiscent of an old phone booth.

via
This small wooden phone booth is located in the corner of the living room and is used as a book shelf.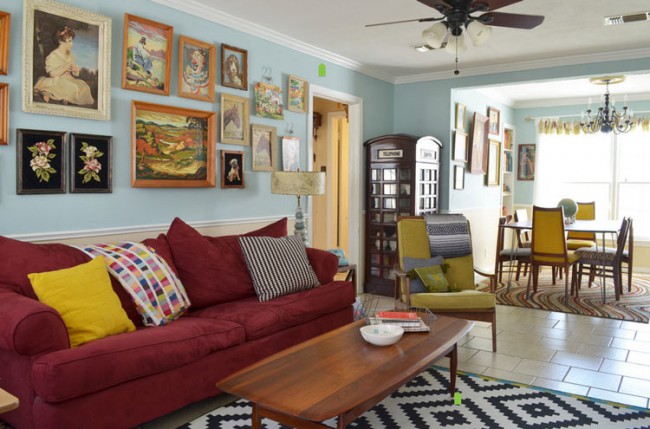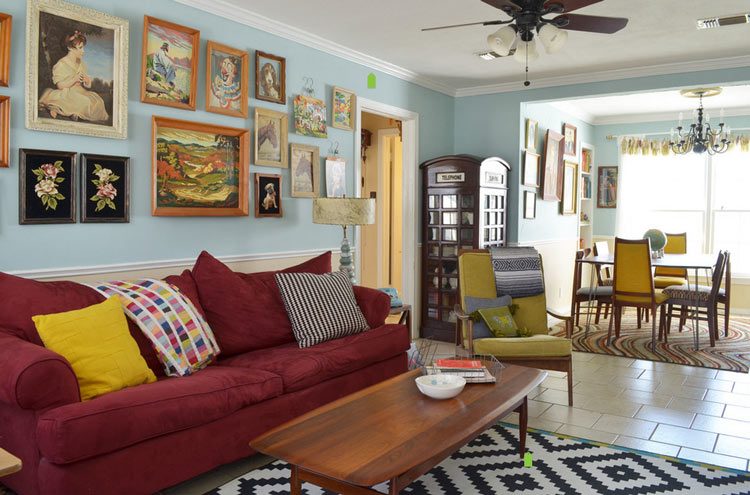 via
A blue padded telephone room with a glass door.

via
This eclectic bedroom has its very own phone booth with a glass, red painted door, telephone sign and painted wall above.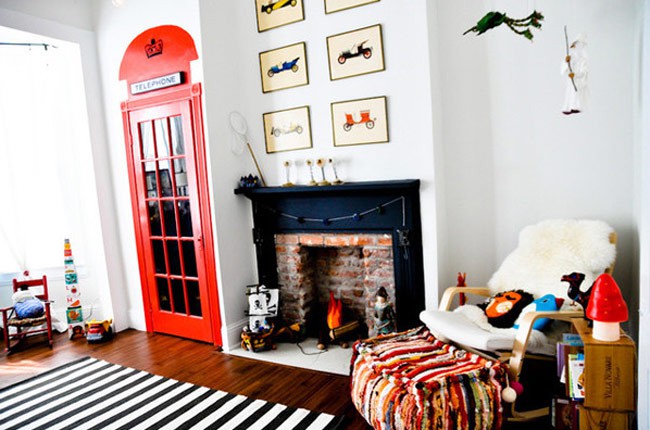 via
This cute little phone box sits neatly on the bathroom counter, it was designed with shelves that display a variety of object including a toy car.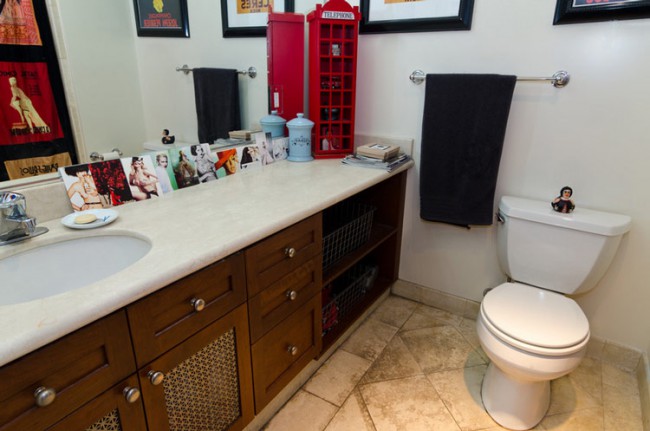 via
This delightful booth nook is under the stairs, providing a comfortable and inviting place to make your calls. Love the flooring.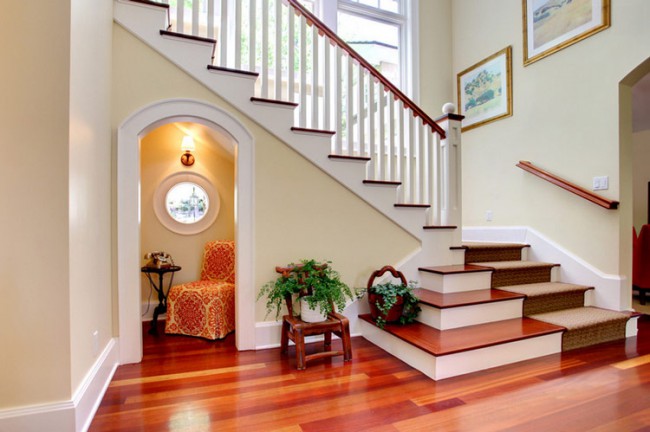 via
This London style phone booth includes a translucent front entrance and a movie poster on the side.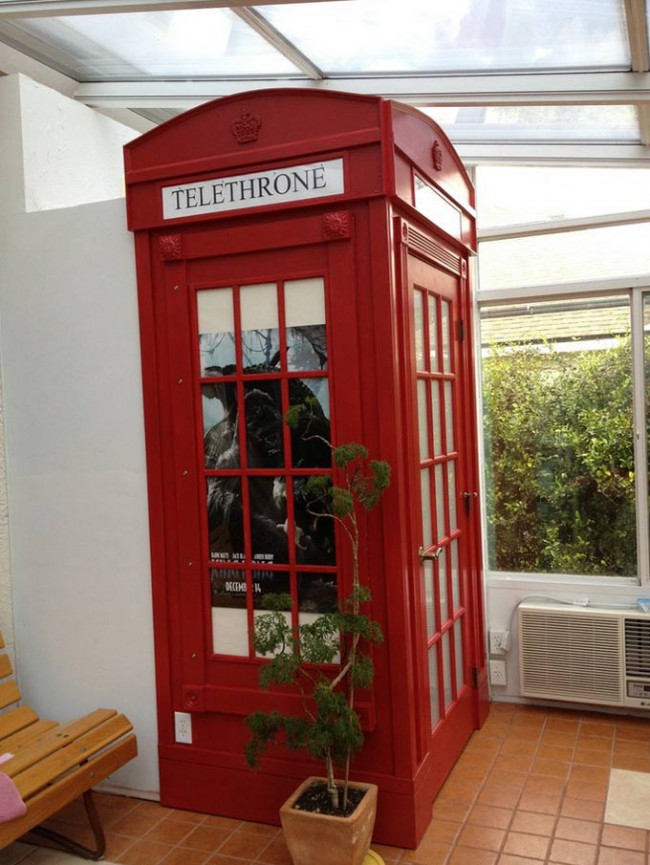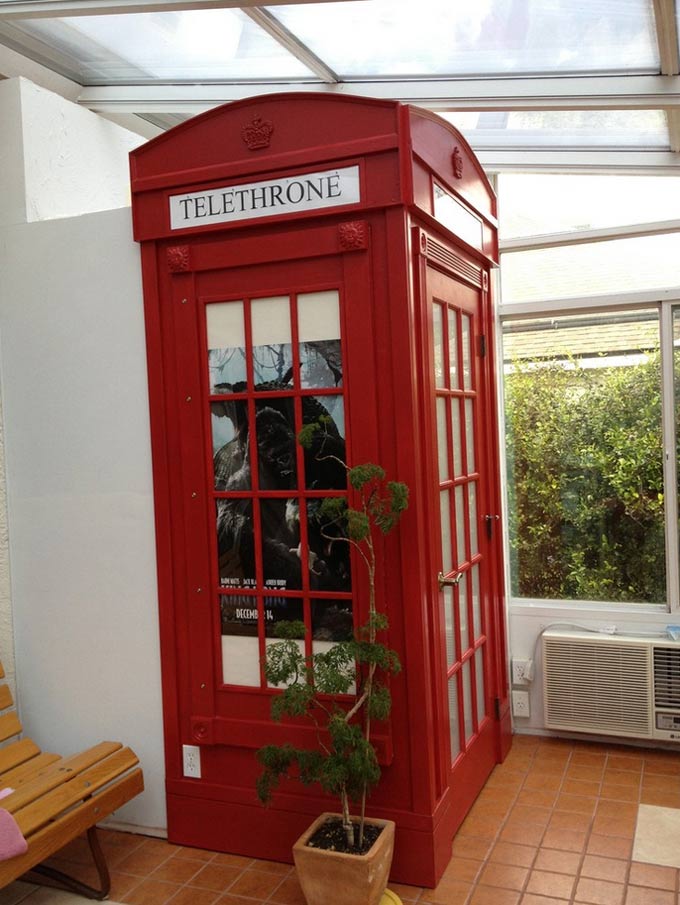 via