All we love to be Photographed with statues and monuments Modern. Often this is the kind of Evidence That Were we in One way or another Famous PLACE. But INSTEAD of over and over again to do good old, But A boring photo you just WHERE Stand on the background of the monument, try some new ideas from this issue. Turn on the imagination and Creativity, and you Will Get A great photo for memory, Which Will not be none. If you need inspiration, just check out this Post.
Source: viralnova.com
1. So simple, but perfectly thought out.
2. How can hang out America!
3. Let's talk about the weather?
4. Double.
5. The new form of punishment.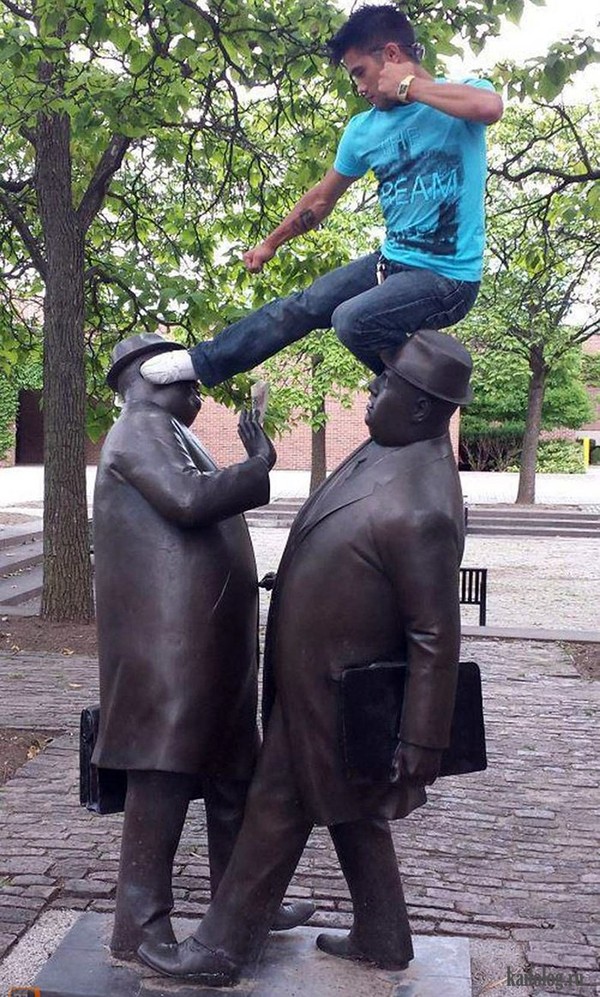 6. Kiya!
7. Keep the bull by the horns.
8. Do not forget to shave.
9. feed me grapes, I'm the King!
10. Let's work together.
11. Do not take it from me.
12. Beyonce!
13. Thief!
14. Hook the right.
15. Oo-oo-oo, it is unpleasant, it is!
16. Obscenity in public.
17. Thank you gave to light.
18. Someone had a bad girl.
19. Mm-m, delicious hand.
20. What complaining?
21. The blow below the belt.
22. A few new trends in boring pedestal.
23. That's what they are capable giants.
24. Go away, it's mine.
25. Are you seriously doing self right now?
26. This is the battle!
27. takes two to tango.