Rami is a Pitbull-Dachshund mix puppy and he's been put up for adoption at the Moultrie Colquitt County Humane Society in Georgia.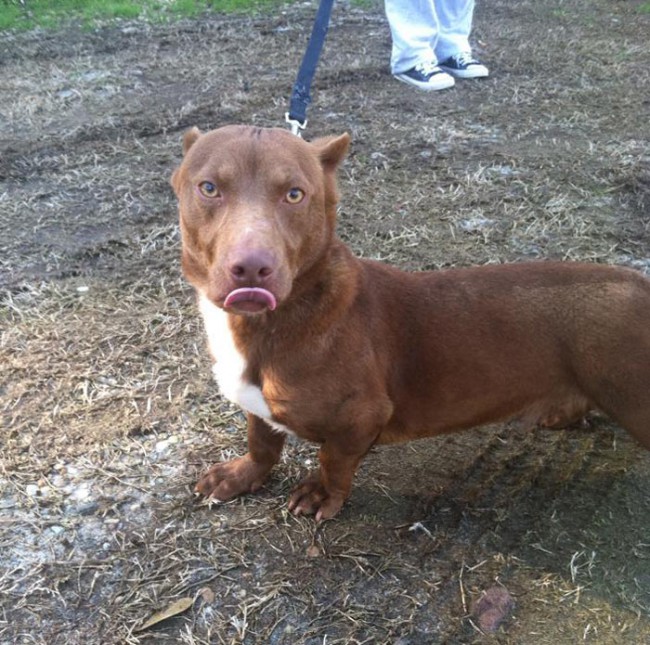 This rare combination breed is known as a Doxbull or a Pitwee, not sure which sounds best.
He's had a mixed response with some describing him as freaky and a new age Tyrannosaurus Rex, while others are going with gorgeous and adorable.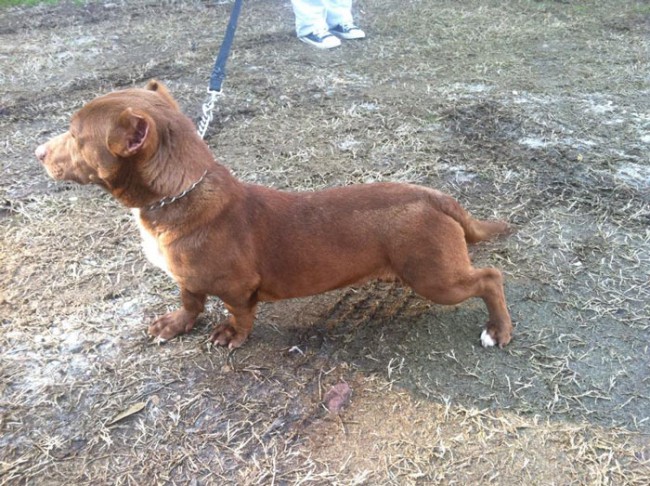 Rami is certainly distinctive looking with a pit bull head, long body and short muscular legs.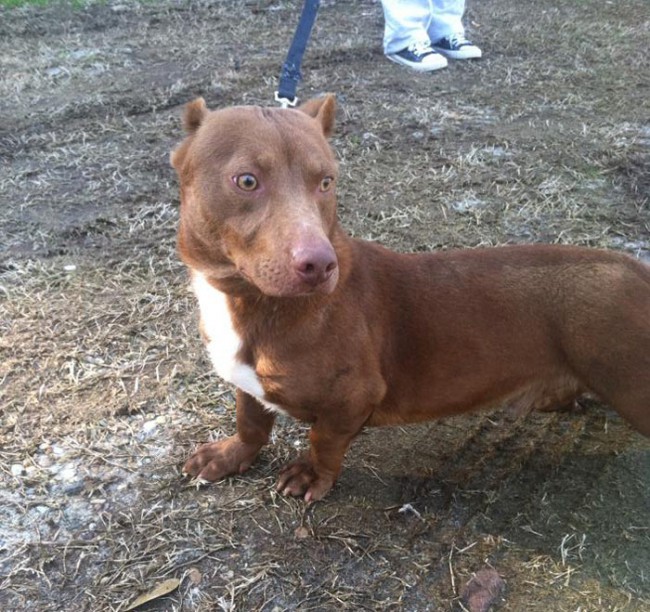 The Humane Society says Rami is a little hyper and doesn't listen very well, they have been inundated with adoption applications after his photo went viral.