With summertime in full swing, its pool season and we are taking a look at the myriad of unusual and quirky floats available this year. The options are endless with exotic animal, foods and of course the weird poop emoji.
We've come across many cute and crazy creations, so pretty and some a little ugly. Pool floats are a perfect way to relax whether in your local pool or on holiday, it's easy to spend countless hours just lapping up the sunshine.
The following are the best floats we've come across, so grab a book, cocktail and one on these floats, they are the perfect way to release the inner child in you.
Unicorn Pool Float
The Unicorn pool float is quite a hit this year, this beast is massive and can easily hold two adults or more than 400 pounds.
The Pineapple
This fruity little number is 76″ and can hold 300 pounds, a great choice for stretching out and getting an even tan.
Inflat-A-Bull
If lazing around is not for you, maybe you should go for this bull-riding float and try to stay on while everyone shakes the handles.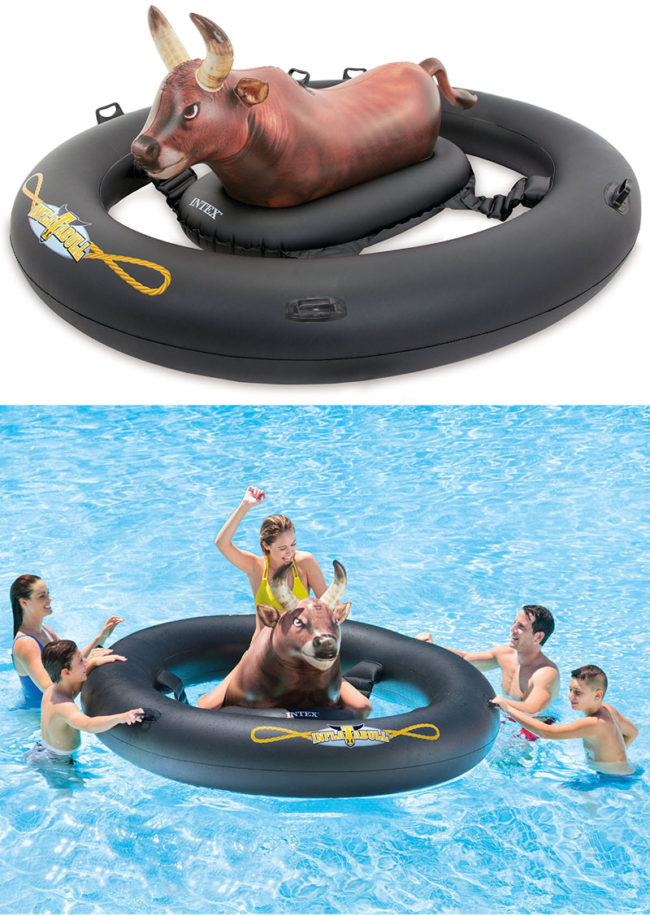 Ride-On Banana Float
This giant banana float should get people around the pool talking, looks ripe and ready to eat!
Poop Emoji Float
We felt obliged to include one of those unsightly poops, a massive hit with kids this year.
Watermelon Slice
This slice of heaven has a 60″ diameter and just looks so juicy.
Popsicle
This 70″ ice pop will keep you looking cool in the pool, it's only missing one small bite.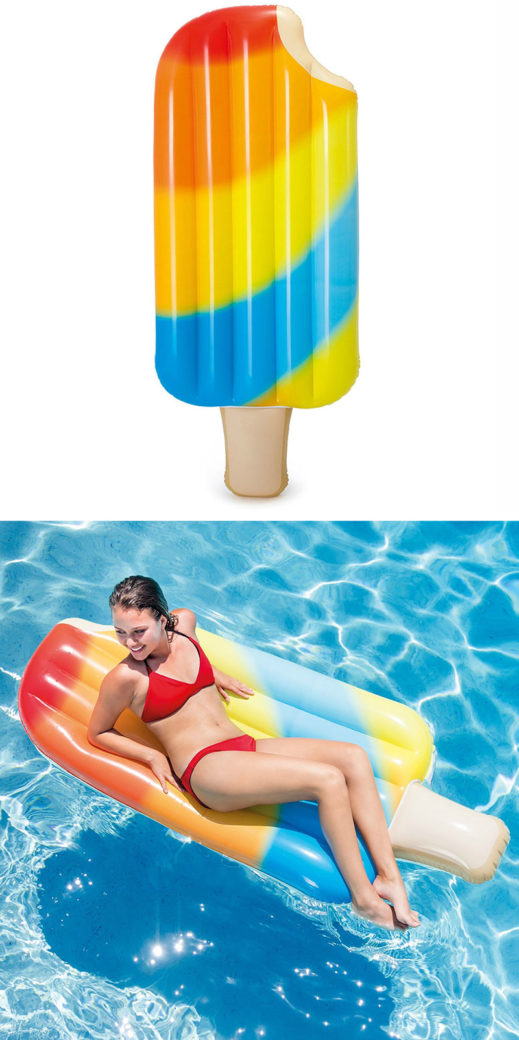 Mermaid Tail
This is one of our favorites, a ring with a mermaid's tail, would make a fine addition to any pool party.
Derby Duck
This mega duck comes with both cup holders and handles, it's good for both children and adults of up to 300 pounds.
Pretzel Pool Float
We've seen a few of theses in the wild, a fun option for kids with a 60″ diameter.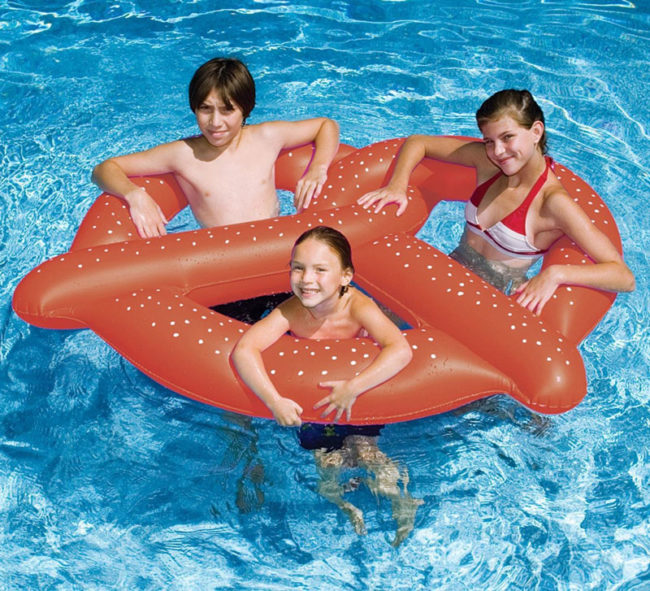 Mustache Float
This ginormous mustache is perfect for laying out fully and relaxing on the water, it's suitable for kids and adults.
Avocado Pool Float
This giant avocado is the healthiest option we've seen, measures in at 5ft 7in, perfect for mixing with other fruit and possibly making a pool salad.
Slice of Pizza
In contrast to the healthy avocado, next up is a darn right dirty slice of pizza. If you buy 8 slices you will have yourself a whole pizza!
Parrot Float Lounger
This massive red parrot comes with wings that act as stabilizers making it a perfect float for lounging while reading.
Strawberry Frosted Donut
A tasty looking donut with a cheeky bite missing. There are two topping options available; strawberry or chocolate, yummy.
Inflatable Swan
75″ of pure swan, this beast is big enough for 2 adults or 3+ kids, perfect for lounging or playing.
Ice Pop
How about a 6 foot, red, white and blue ice pop, perfect for pools on hot vacation or equally in the local pool or beach.
Margarita Pool Float
I could do with one of these myself! At over 6 foot this giant margarita is large enough to lounge on for countless hours, I can picture myself on this puppy with a real margarita in hand.