There is still a month of winter, and all who are fortunate enough to live in a temperate climate, there is still a chance to sculpt their own unique snowman . It is not necessary to focus on traffic jams due to snow drifts, better mentally plan where, with whom and what fashion of freshly fallen snow. In our collection presented25 ideas that may inspire your own creativity winter.
1. Campfire and marshmallows
2. Huge turtle
3. The huge dragon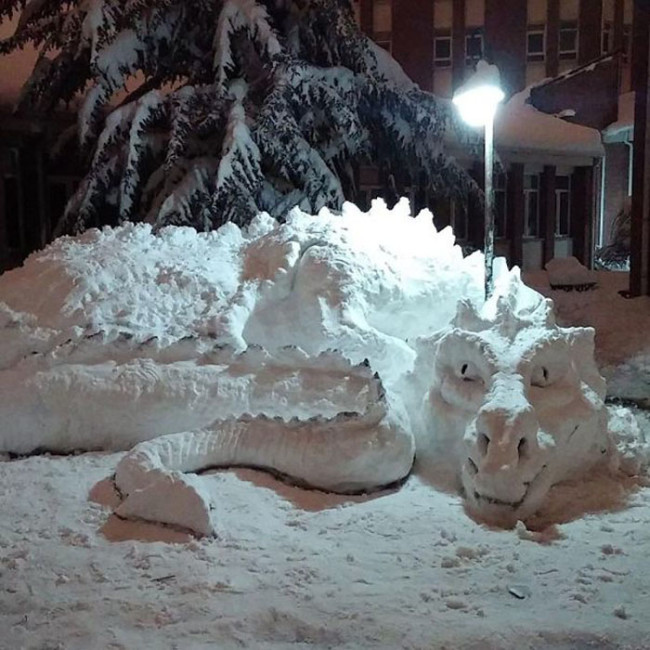 4. Mailbox became hungry snowman
5. Snoopy at the booth
6. Totoro with kids
7. Shark
8. AT-AT from "Star Wars"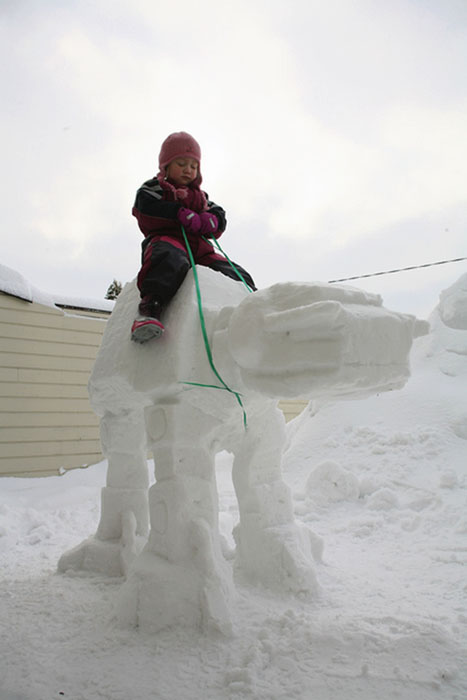 9. Venus
10. Godzilla
11. Gray Totoro
12. Minions
13. Melting lady
14. Cartoon Hero "adventure time"
15. away from the television series "Doctor Who"
16. Dog
17. Pierced by snowman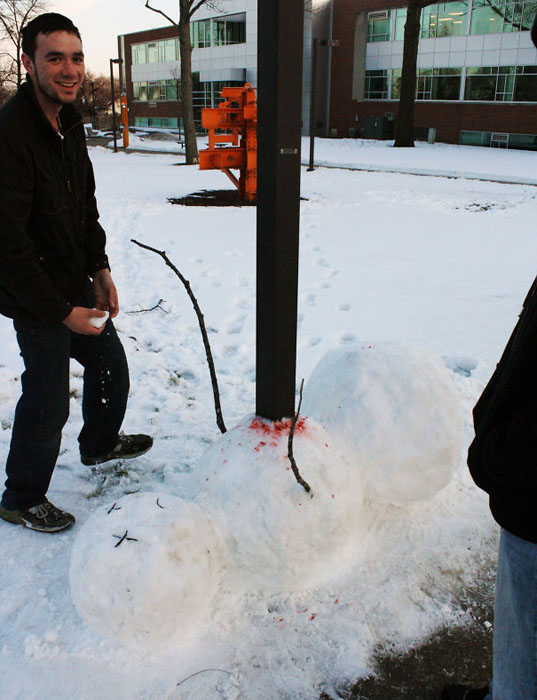 18. Tauntaun from "Star Wars"
19. Peter Griffin
20. dinosaur Yoshi
21. Darth Vader
22. The sluggard of the Washington Monument
23. Cat
24. Dog ulybaka
25. Skull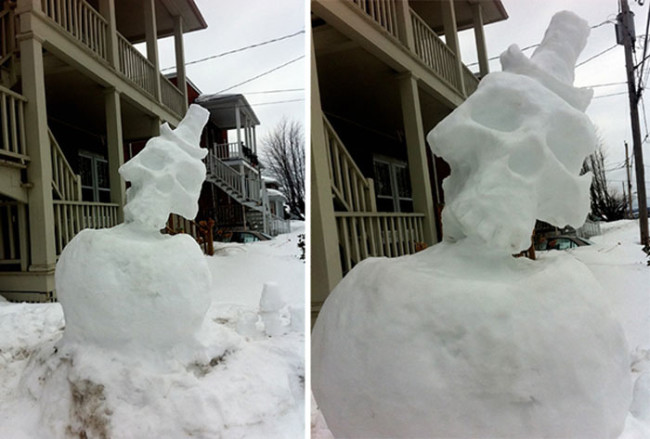 However, if you do not have time to create a large snow sculpture, you can benefit from the experience of the Chinese resourceful and make small snegovichkov specifically for cars. Moreover, in this case, even you can earn !