First noticed by a man dead duck, and then her ducklings trying to run across the road to his mother. He walked past – removed ducklings from the roadway and decided to save them …
Next is a golf club, where I asked for a box to transport these crumbs.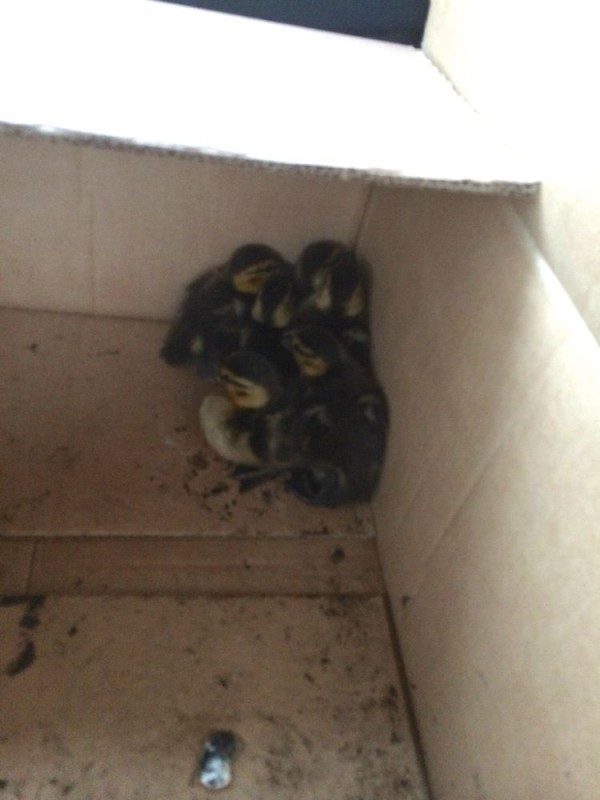 House wife and daughter found a small house for ducks
We quickly realized that the ducklings jump high. My daughter found here is such a way to prevent escape attempts of ducklings out of the house

In the corner of the garage I have a small equipped space with an infrared lamp
They quickly got accustomed, drinking water, and then sat in the bowls. Our neighbor went to the pet store and brought food for the ducklings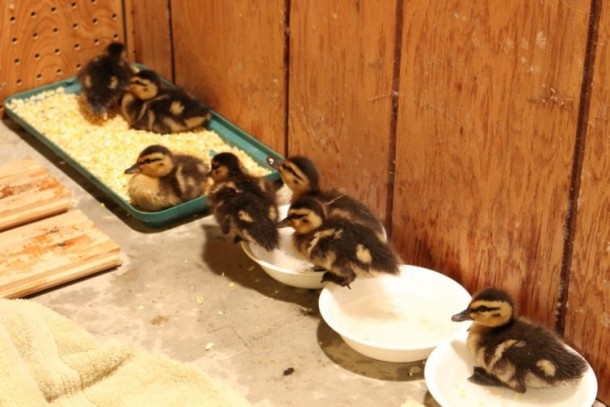 Ducklings survived the night! We have done everything that they do not freeze and were full. But still worried that they will not transfer such stress.
I found the organization dedicated to the rehabilitation of wild animals. There we decided to take the little ones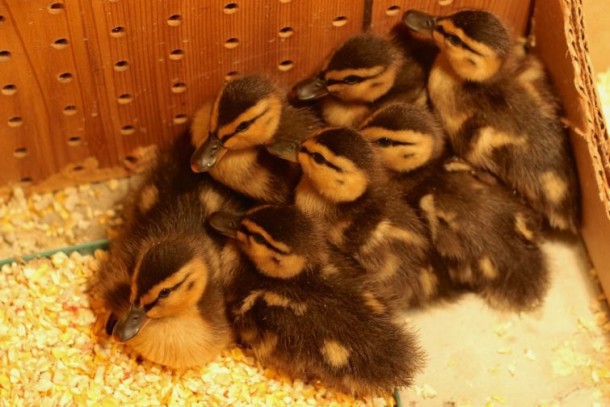 We went as a family: parents, five children and seven ducklings. We have already attached to the ducklings, our kids did not want to part with them
Seeing the sign, we realized that the rehabilitation center is near. And after we saw a peacock, we were 100% sure that this is the place we were looking for.
And this is one of our pets from a rehabilitation center, if you only knew what wonderful sound it produces! My eight year old daughter said she wanted to in the future to take care of animals, she loved this center

Now here live our ducklings here take care of them, and then released into the wild