Here comes september the month of my birthday, it falls in the first week so you have to give me credit that I am still committed to provide you fresh tattoo ideas from previous month collection. You can also visit our previous post with Unique Tattoo Ideas that will Make you Love your Body More
Two black and grey full-sleeves, Woodcarving of The Norse Saga of Sigurd the Dragonslayer,
done by Jannicke W. Hansen at Let's Buzz, Bergen, Norway – more pictures

Vibrant Lion tattoo
by Zulu Tattoo in Austin TX.

A Musicians Heart
by Tammie at Artful Dodger in Seattle, WA

Patchwork sleeve
No Egrets in Clarksville, TN

Deer head full back, first session.
by Alex Gregory – Brass Knuckle Tattoo, Minneapolis.

Geometric Shark
by Dan @ Beloved Studios, St. Paul, MN

Solar System
by Georgiana at Skin City, Dublin. – full gallery

Forest
by Milena @ New Moon in Ottawa

Dog's portrait
By Lainy Winther of Endurance Tattoo in Greenwood, IN.

Rad chestpiece
by Hillary at Vermont Custom Tattoo – six weeks, two sessions

H.E.L.P.eR. piece
By Jay Ripley at Steel Heart Tattoo, Harrisonburg VA

Full leg 100% Complete
by Steven Wrigley @ Irezumi Tattoo Glasgow, Scotland

Ying Yang Dove Crow
Nirvana, Glasgow.

Da Buddha
Jay Alvarez at Revolution Tattoos Chicago.

Judy Garland portrait
by Kat at Hello Sailor Tattoo Studio in Blackpool, UK.

Minimalistic Rubik's cube
by Kayden DiGiovanni at Dallas Tattoo

Batman Sleeve, Mat Lapping, Creative Vandals
36 George St, Hull, UK – full gallery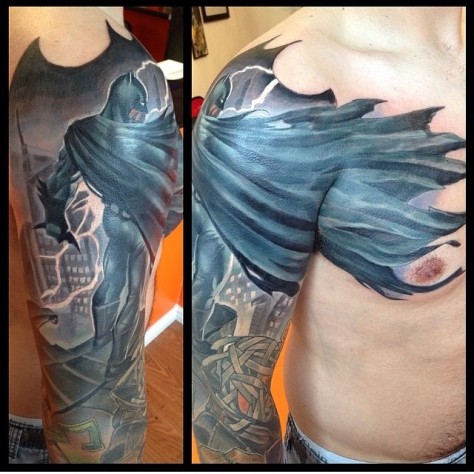 Pinup skeleton girl
by Wyatt Hesemeyer at Chimera Tattoo, Santa Cruz, CA

Mucha inspired flowers on thigh.
by Bill Barrett of Bonehead Tattoo in Ft Worth, Texas

Brandon Hicks of OKC, OK

Floral Chest Piece
by Johnny Jinx, Broken Clover Tattoo, Tucson, AZ

Cubone Skull and Cross bones
by Marcus Dodd @ Revolver Torquay

Game of Thrones tattoo
by jose Ztattoo at DNA ink denia in Spain.

by Potter at Magic Needle Studio in Humble, Texas

Sleeve in one sitting
by Jon Blaze of Trendsetters Ink, Tampa

Hawk moth chest piece
by Joe Frost, Oddfellows Tattoo Collective, UK

Mechanical, clock and eye on Sleeve
Done at InkStained Tattoo by Cris Gherman in SI,NY

Navi the fairy
By An @ Aussine Tattoo, Phuket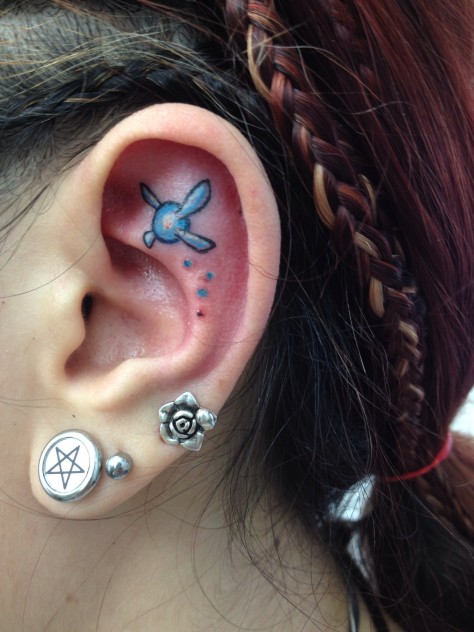 Sunflower and Gun tattoo
by noya at noya style tattoo in seoul, south korea

Peony Tattoo
by Erik Jacobsen at Idle Hands, SF

Hope you have liked the collection, connect with us for more updates on tattoos via Facebook, Twitter, Google+, RSS Feed or by Email subscription.