Some of best tattoo design ideas from the last week.
New elephant tattoo by Paul @ Love Hate Social Club Cork, Ireland.
2.Spacecat tattoo.
3. Chest Piece. Chris Toler. Danny's Ancient Art Blacksburg Va.
4. Big girl tattoo.by  Chris Jones at Physical Graffiti, Cardiff.
5. My brothers and I got the world's cheesiest tattoos.
6. First tattoo of some mountains – done by Jessica Ann White at Reclamare Gallery Custom Tattoo in Sacramento, CA.

7. Rabbit done by Marie Kraus in Brno
8. Skeleton done by Cory at Sin City Montreal
9. Trout & Fly: Rob Banks @ East River Tattoo – Brooklyn, NY
10. Start to my Betta fish chest piece. Done by Rick Serna in Chicago, IL.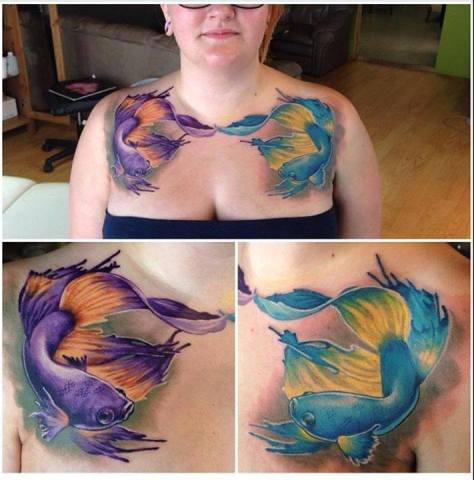 11. Almost finished with the back piece. Christel @ Sol Tribe Tattoo in CO
12. Drummer lady. Joe frost in Leeds UK.
13. Apocalypse – Albrecht Dürer. Dennis Hamilton. Eventide Tattoo. Cardiff by the Sea, CA
14. My scarab done by Ryan Eternal now of Hart and Huntington orlando
15. Got this pinup bomber-girl finished a couple weeks ago! By J Vall at Studio Evolve in Virginia Beach, VA.
16. Painted Elephant by, Princess at Munkehed Tatu. OH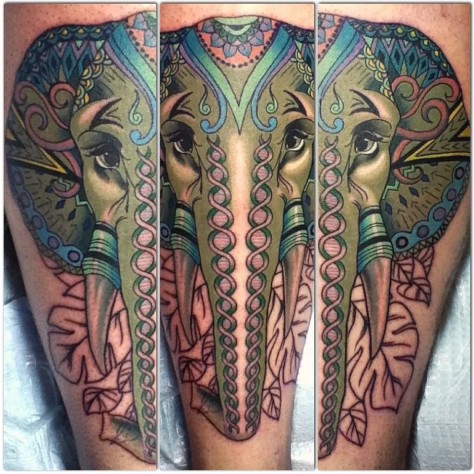 17. Remember that gnarly octopus? It's done. Tat2Dave. Fostoria, OH.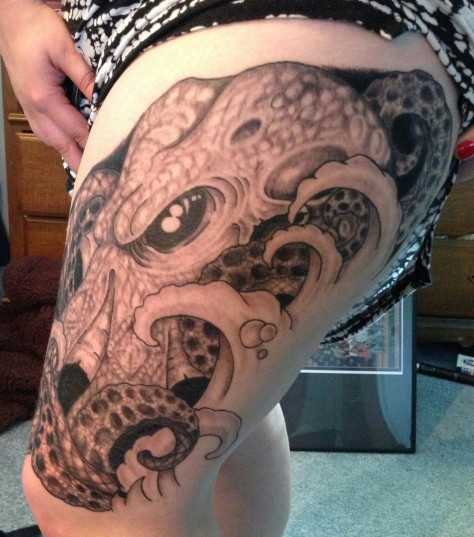 18. Smivee Valencia Jinx Proof Tattoo Montclair NJ.
19. Swan Tattoo- by DLacie- Optic Nerve Arts- Portland, Oregon
20. Joker tattoo. Jeromy Sawdon at Monsters in Ink Tattoo. Everett, Wa. One more sitting to go.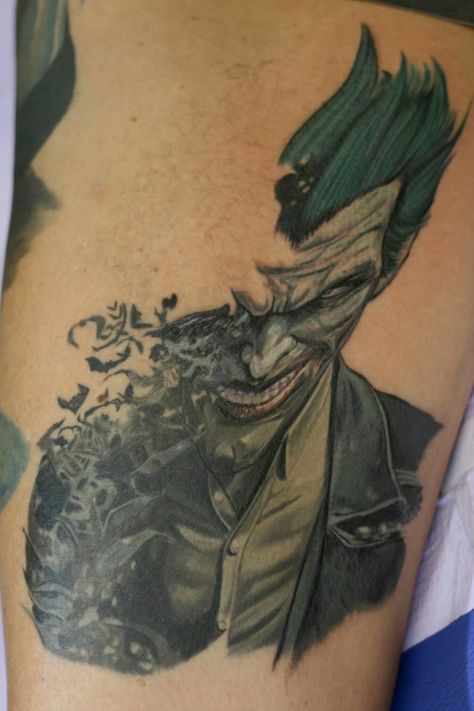 21. New school Lego tattoo by Lonnie Moon @ Artful Dodger in Seattle
22. WIP by Simone Hede, Progression Tattoo. Adelaide, Australia.
23. My first tattoo! Bowie kitty (Agent, Body Graphics, Philadelphia)
24. Minimal solar system by Evan Do at Chronic Ink, Toronto, ON.
25. My Descartes illustration by Ben Bramzell @ Legacy tattoo, Helsinki
26. Medusa done by Rose Price at Blackwater studio in Wales, UK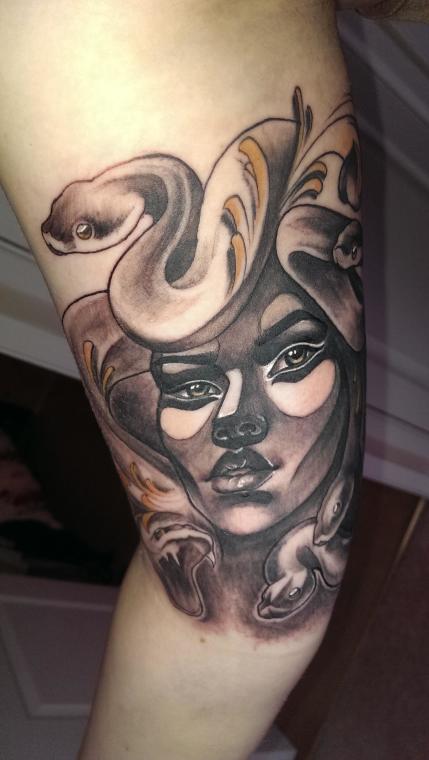 27. King of Hearts by Pat Bennett @ Absolute Ink in Murfreesboro, TN!
28. Fu Dog Full Back done by Ray in Seoul, Korea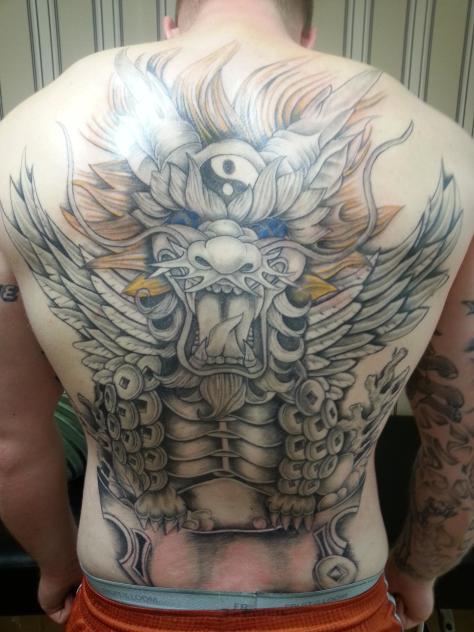 29. A year old today! (done by Lauren, of Lady Lo's Custom Tattoos, NL)
30. Gary Busey-saurus Rex by me, Josh Herman, MAYDAY! Tattoo Co. Chicago