Hydrometeorological Center of Russia has denied reports of a record cold winter, which is forecast to various media outlets While meteorologists guess, we  offer you interesting "frosty" pictures check out….
1. "Winter Cherry."
2. Iced plant.
3.
4. Frozen trees fabulously beautiful, but unfortunately, in the harsh reality of survival after such tests are seldom successful.
5. Beautiful Lake Baikal in winter.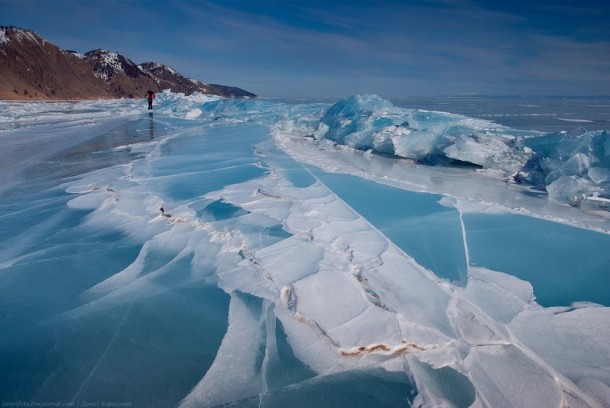 6. Blue ice off the coast of the deepest lake in the world.
7. "Frozen tsunami" – in fact, it's incredibly beautiful glacier.
8. Fanciful shapes, formed after the ice storm.
9. Due to frost cityscape it gets a unique look, for example, cars on icy lake in Switzerland.
10. Switzerland "on ice." Similar views can be seen in this country almost every winter.
11. Frozen ship.
12. The window in the cold.
13. The artist-winter.
15. Frost in Europe.