Whatever may have been delicious Chinese tea, it's not something that is usually associated with a surge of adrenaline and fear of death. However, Mount Huashan in China is able to combine tea, and adrenaline, because here is the most terrible and dangerous pedestrian track in the world, where tourists get straight to the tea house at an altitude of 2160 m1. Mount Huashan is one of the Five Sacred Mountains of Taoism.
2. Some parts of the trail is truly appalling.
3. This area is considered sacred in the second century BC.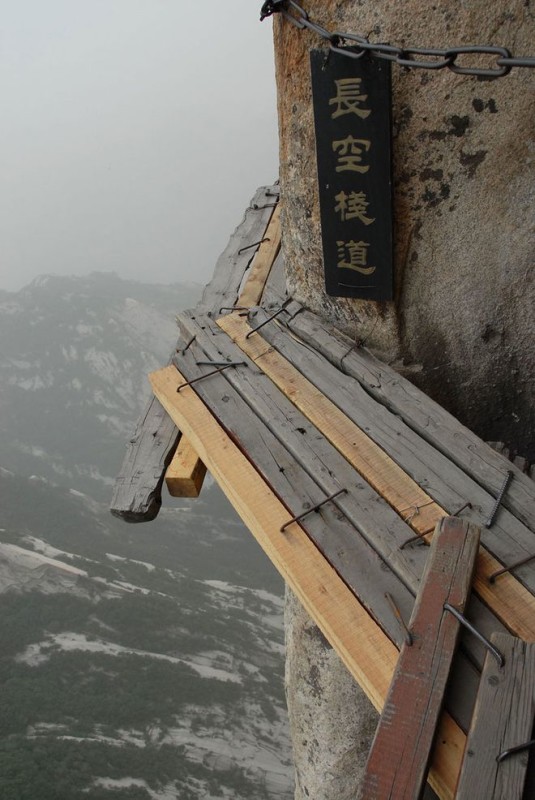 4. Monks and pilgrims paved these "steps" to the top of the mountain.
5. Trails strengthened when the popularity of this route has increased among tourists.
6. The highest mountain peak reaches 2160 m
7. The main thing is to watch where you're going …. and it is better not to look down.
8. In some places, the locals also cut steps in the right wall of the mountain.
9. But elsewhere the only measure of security is only iron chains.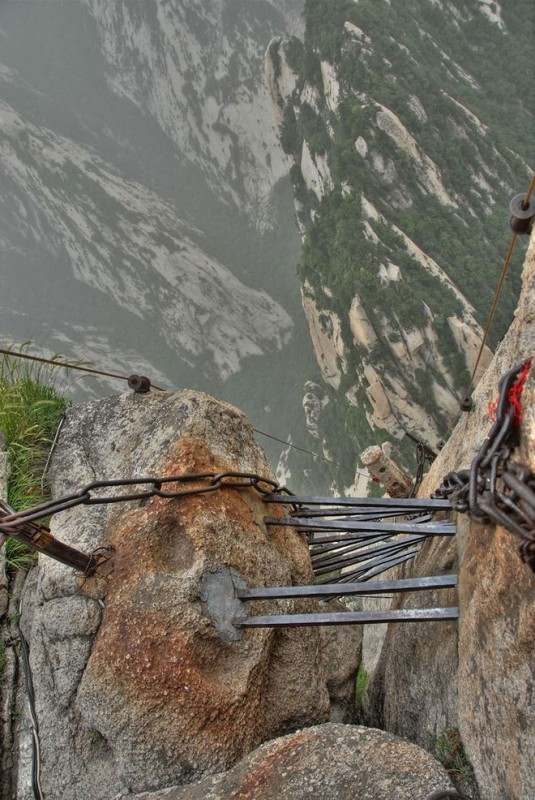 10. This path is the "glory" of its bad reputation, but it does not stop multiple adventurers from having a big experience of dangerous road for yourself.
11. Of course, if the adrenaline still gripped you entirely, you can always take a break and relax in the chess pavilion.