William Cass a great artist and photographer who creates amazing and interesting scenes. He uses two things – the tiny figures of people and food. As a result, the interesting patterns obtained from the edible fictional world in which extreme athletes descend on the mountain river of chips, and the astronauts explore the cartons of milk. Check out the interesting photo series……….
1. Rafting on potato chips.
2. Wine w / train station.
3.  Gravity in the dairy box.
4. The roller coaster of a paste.
5.  Coconut neighbors.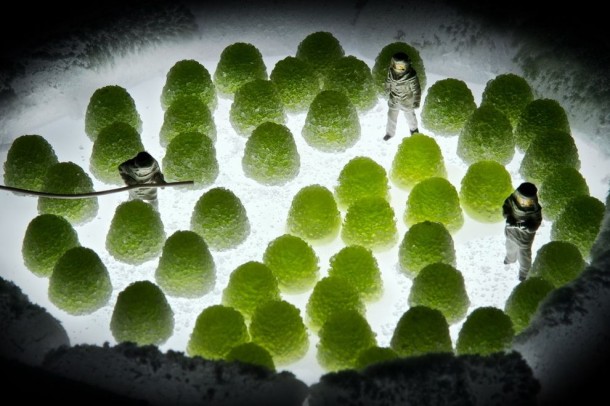 6. Spring vacation.

7. Vesternskie cucumbers.
8. Tomato time capsule.
9. The Untouchables.
10. Dairy attack.
11. Radioactive marmalade.
12. Sugar diamonds.
13.  Fishing on the land.
14.  2001: The Odyssey of Watermelon.