A divorcing couple divides their Beanie Baby investment under the supervision of a judge.
Robert Mugabe, the dictator of Zimbabwe and all around asshole, is trying to suppress pictures of him falling over in Harare airport.
So my dad decided to do something with all the snow we're getting
My 5 year old nephew asked how long my newborn needed to charge before he could go home…it's a heart rate monitor.
I left a water bottle in my truck over night this is the natural ice design on the inside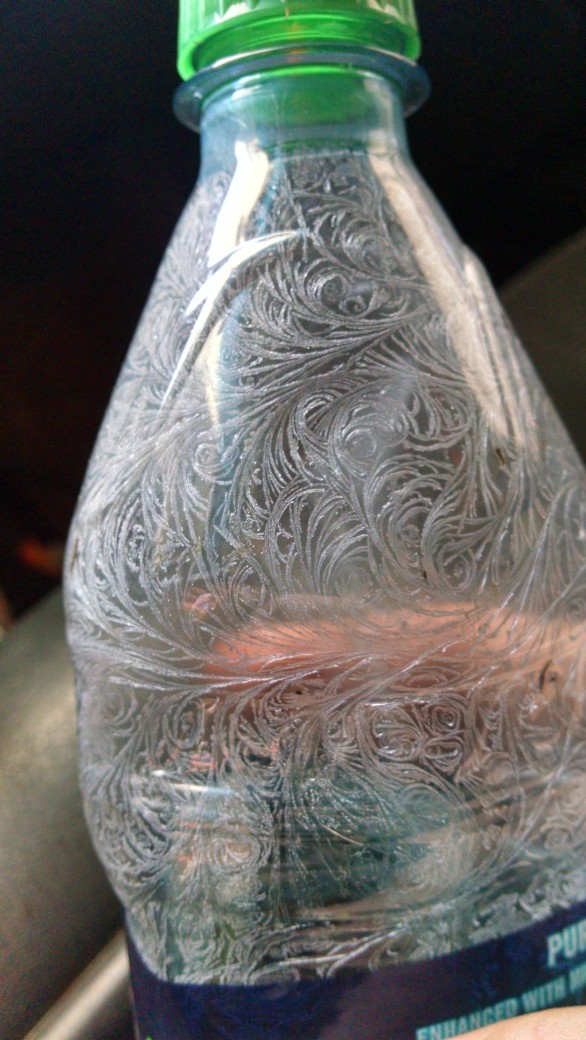 My view from the Pizza Hut balcony
I think my neighbor hopped to his car this morning
A woman at my work passed away last Saturday from cancer. When my boss picked up her work phone yesterday she had deleted all of its content except for this picture.
A blue hope
One last ride
My husband may have gone too far in dressing our son like an old man for school today
Japanese army troops built a giant Star Wars snow sculpture in Sapporo
Five guys build 'Icehenge' on a lake and it is beautiful!
Saddam Hussein being dragged from his hiding hole, December 13, 2003.
Went to the zoo today. This pelican was being…weird.
A local obituary today.
Ridiculous Crash
There have been reports that Jordanian King Abdullah, himself a pilot, will fly combat missions on ISIS targets.
Blockbuster graveyard
My roommate left on a cruise for a week, right before all these snowstorms. I decided to play a little prank on him
Sexy by nature
Emerald in the rough
3D printed candy!
Spectacular Wedding Pic
I had to pullover and take this picture.
Awesome Tea Mug
I doodle Bob Ross inspired Post It Notes while I drink coffee.