The young artist from New York cleverly combines elements of different artistic directions, creating a unique image. Refined game lines, natural colors and textures fascinate and transferred to a magical and wonderful world.
Graceful subjects from illustrator Sarah Blake.
Winter owl.
Sarah Blake (Sara Blake) better known by the pseudonym "ZSO" – illustrator, artist and art director from New York. Her unique style – an exquisite blend of traditional and digital painting techniques. Sarah's prodigious talent led to cooperation with such renowned companies like Nike, Ford, Wired magazine, Scotch & Soda and Warner Bros. Entertainment . In addition, it actively supports emerging artists and to participate in social projects. In 2009, the magazine Curvy World ZSO included in the list of the most amazing artists and illustrators women.
Sarah Blake creates another picture for the project "100 portraits of women."
Illustration for the company Ford.
Tiger.
Alfred.
Peacock.
Projection.
Calavera (symbol Day of the Dead).
Wings spread.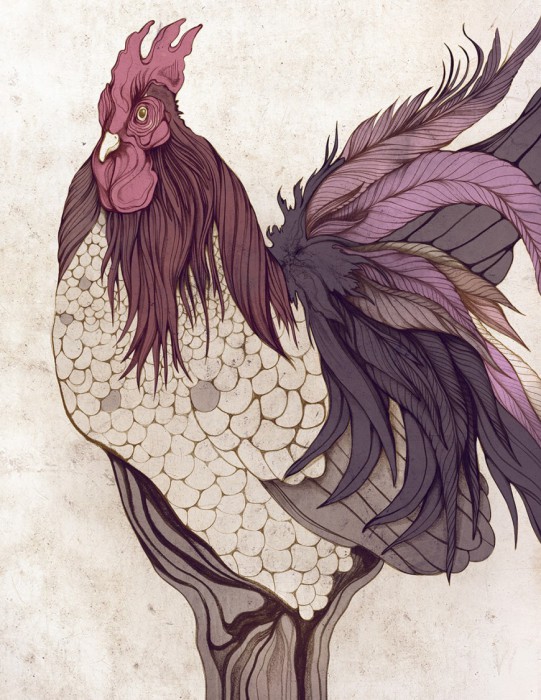 Purple cock.
Festive cock.
Portrait of a girl.
Still Life with Woodpecker.
Meduza.
The two-headed owl.
Collaborate with the studio D & E.
Portrait of a girl.
Portrait of Salvador Dali.