High-heeled shoes will not leave indifferent any girl. But not in any shoes you can walk every day.Especially if it is – a masterpiece of design ideas a little crazy. And today we will talk about the collection of such shoes, the highlight of which is unusual heels and platforms.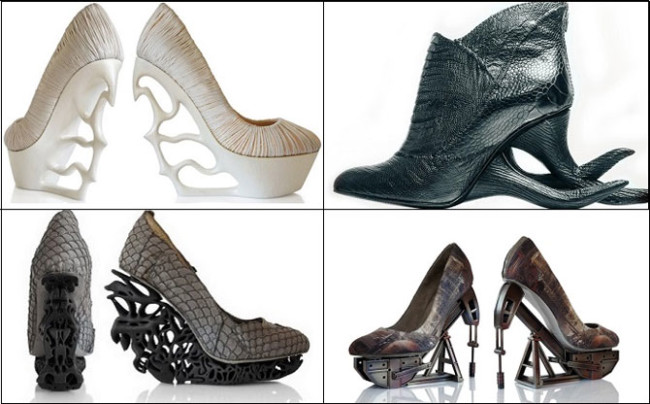 Shoes from the collection «Kinetik» and «Biobuduschee."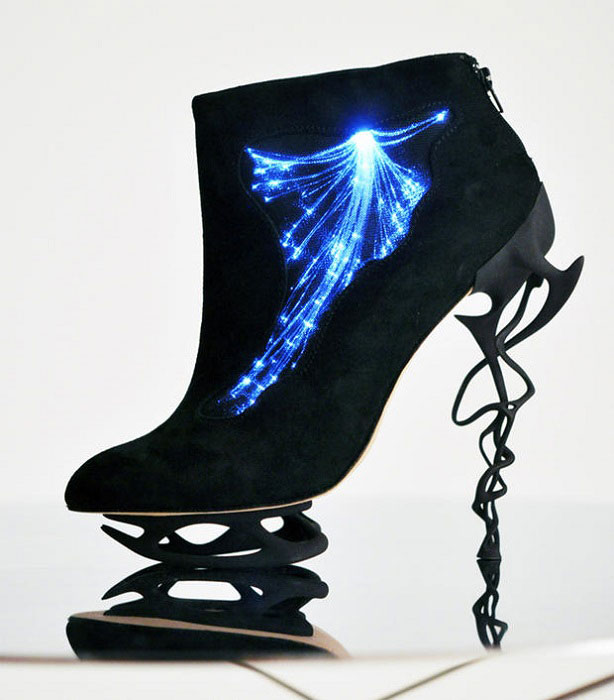 Designer Radevich Anastasia (Anastasia Radevich) lives and works in Montreal. Among its models can be found unusual forms the heel, such as horns or conch shell, as well as a platform, illuminated by LEDs. In his latest collection entitled «Kinetik» to create shoes she used materials from the different textures.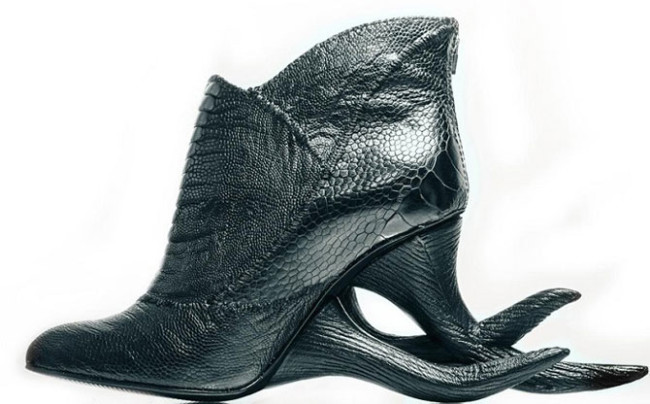 Original and non-standard shoes.
Boots from the collection «DREAMFALL» Radevich from Anastasia.
Especially in the shoes of a young specialist is unusual heel and platform. I can not believe that this shoe is created for ordinary people. It is more suitable for filming science fiction films such as "5th Element" or "Star Wars."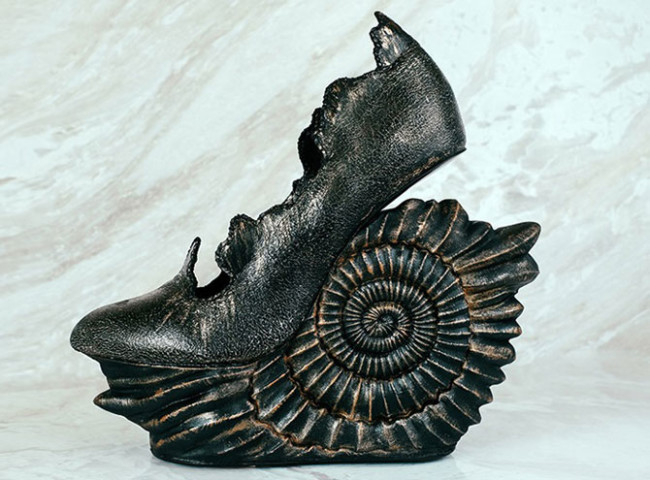 Several collections of extraordinary footwear designer Anastasia already visited the pages of leading fashion magazines. Her work futuristic complex and original.
Boots from the collection «DREAMFALL».
The most daring and unique ideas designer embodies each of the collections, combining traditional materials with technological innovations. Repeatedly she applied materials to create shoes such as spikes and textiles, with which creates unusual design.
Shoes from Anastasia Radevich created for women who prefer to always be in the spotlight.