These unbelievable shots were taken by an east London hobby photographer named Martin Le-May. He was walking in a park with his wife when they heard and then saw the commotion. The woodpecker flew right across them, allowing Le-May to snap these Once in a lifetime pictures.
As the Woodpecker flow past them, they spotted a small animal clinging to its back, that turned out to be a baby weasel.
Weasels like to rob eggs from birds' nests, this baby weasel was probably doing just that – ensuring a fight with this European green woodpecker.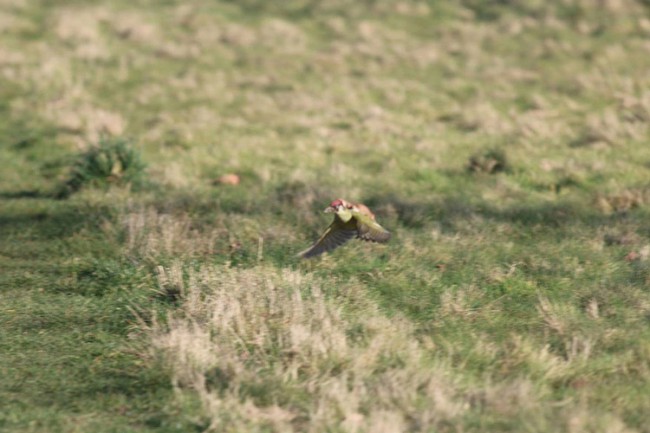 The woodpecker eventually landed with the weasel still on its back, a short struggle ensued and the baby weasel fled.
The weasel was distracted by Le-May and his wife, allowing the bird time to escape. It would have likely been a very different story if Le-May and his his wife had not been there.