An old rickety wooden bridge has been replaced with a petrifying glass one. The bridge spans 300 feet between the two peaks of Stone Buddha Mountain, dangling 590 feet above the ground. Many tourists have been too scared to walk it, even though the floor is made of doubled-layered glass, reportedly 25 times stronger than regular window glass.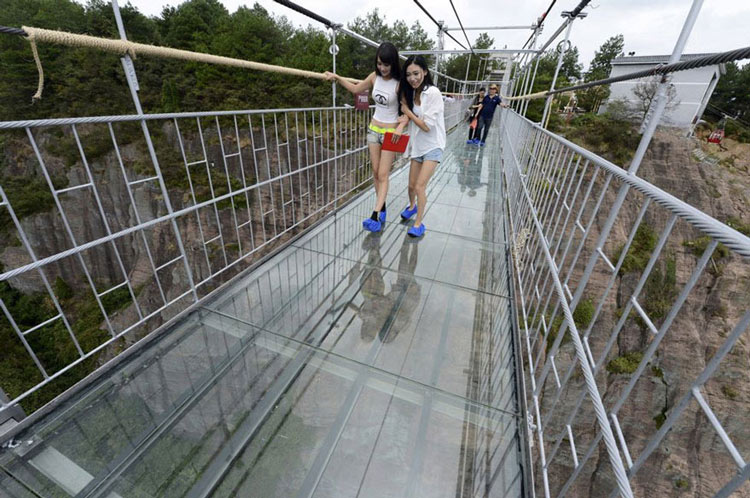 The bridge is located in the Shiniuzhai National Geological Park in Pingjiang County, China.
Like Us

For Daily Odd Stuff!