A resident of Iceland (Hjörtur Smárason) showed a cheeseburger and fries, which he bought in 2009 in one of McDonald's restaurants in the last day of the network in the country.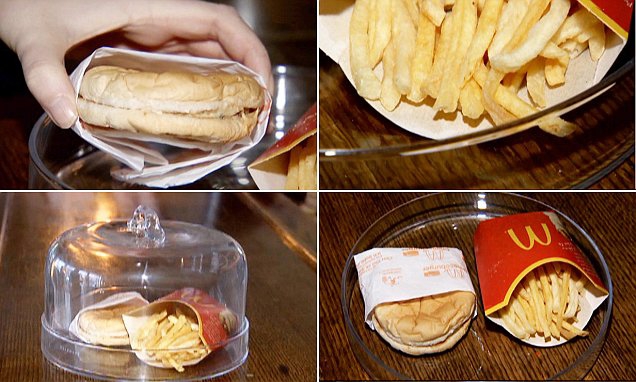 Six years later, the sandwich has not changed, the only notable difference is that the meat over the years has become a little lighter.
The man decided to keep the thing from fast food and put it in a plastic bag for three years. After that Smarason cheeseburger handed to the National Museum of Iceland. "I heard something about what dishes from McDonald's never lost, and decided to check it," – said the Icelander.
Recently, the National Museum, the country returned to the former owner of the burger. Experts have decided that they can not keep the dish in the future. After that Smarason handed cheeseburger one of hostels in Reykjavik.