7. My husband and me as robots on my arm! Artist was Alx from The Matrix, Barrie Ontario.
8. TMNT — Justin Zaun Independent Ink, Fargo ND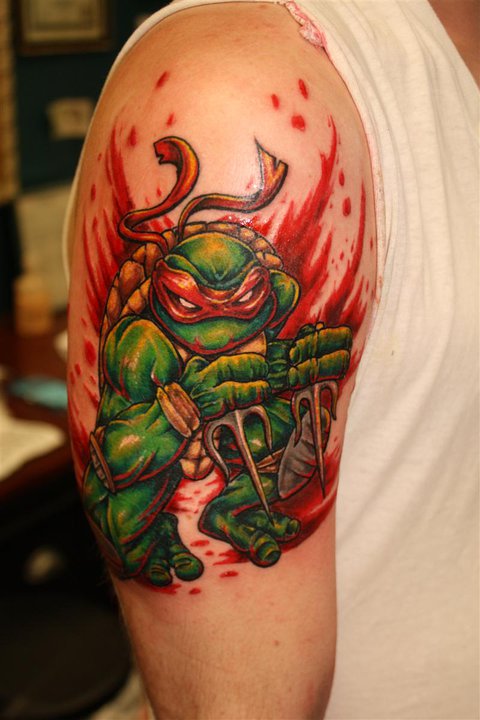 9. Handpoked Unalome – Bryan Thomas, Born This Way Body Arts – Knoxville, TN
10. The Secret of the Universe by Dave from Tattoos at the Red Room
11. Tattoo pro tip: carry one of these with you everywhere you go. Fits in your pocket and protects your tattoos from fading!
12. My owl in a teapot by stephanie from electric dragonland
13. Why doesn't white ink get used more often?
14. The start to the birthday gift i got myself.. Happy 21st to me! Hope yall enjoy. done by Graham Bradford at Pain and Wonder Tattoo, Athens
15. All hail the dark lord – DARTH VADER! by Jon Goad – Born This Way Body Arts – Knoxville, TN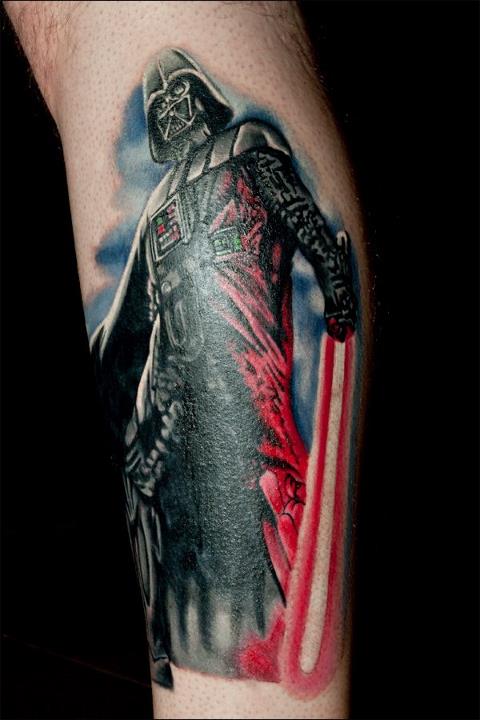 16. Blue heron and bicycle for my love of cycling along the river paths of Ohio. By Kevin Byers at Truth & Triumph in Dayton, Ohio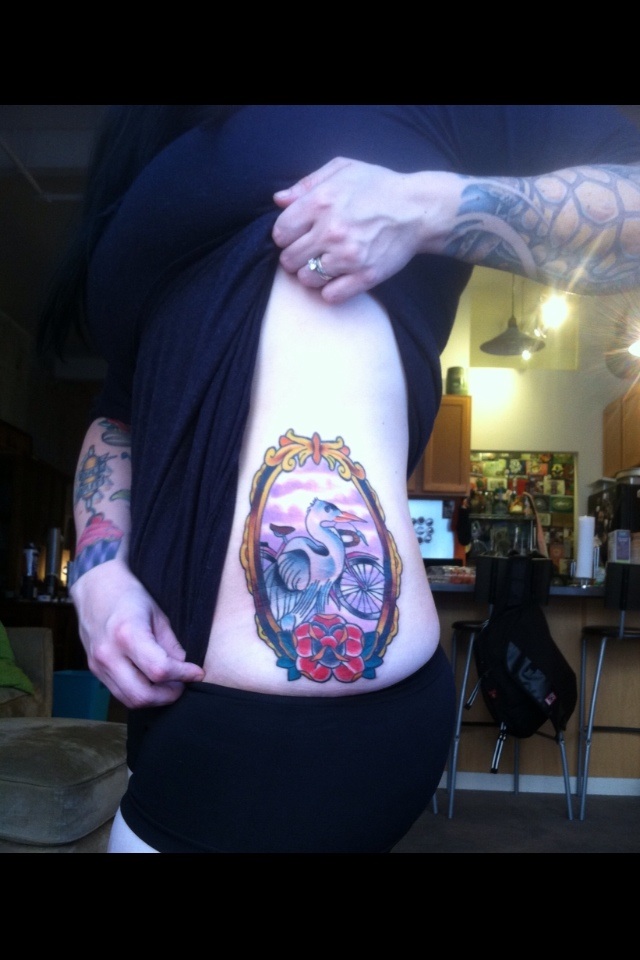 [ad1]
17. Drawin' roses & skulls n junk, Custom Tattoos by Adam Sky, San Francisco, CA
18. My first tattoo, the Cheshire Cat. Quote reads, "I'm not crazy. My reality is just different than yours". Done by Gino Angelov at Diamond Jacks, London.
19. My Yurei (Japanese ghost girl) from my recent trip by En @ Detroit Diesel tattoo – Tokyo, Japan.
20. My dad got a portrait tattoo of me. Artist Adam da punk (new wave, muswell hill, UK) Original pic last in album.
21. My first tattoo! Rose and filigree quarter sleeve. By Alice Kendall, Portland, OR. Couldn't love it more.
22. My Wife's Back Piece. Dream Catcher, Also Done By Stephen Yates of Houston, Tx.
24. Japanese traditional half sleeve. Done by Jaime of Death of Glory Tattoo. Westbrook, Maine
25. For those of you who aren't sick of my back piece yet, background colour and more leaves added, Evan Dowdell, Time Will Tell, ON
26. Adicts inspired greyscale piece. Nyssa Elliot, Ink Emporium, Brisbane AU
27. The start of my Justice League sleeve, Superman. Done by Jacob Miller, Ironclad – Jacksonville Beach, FL.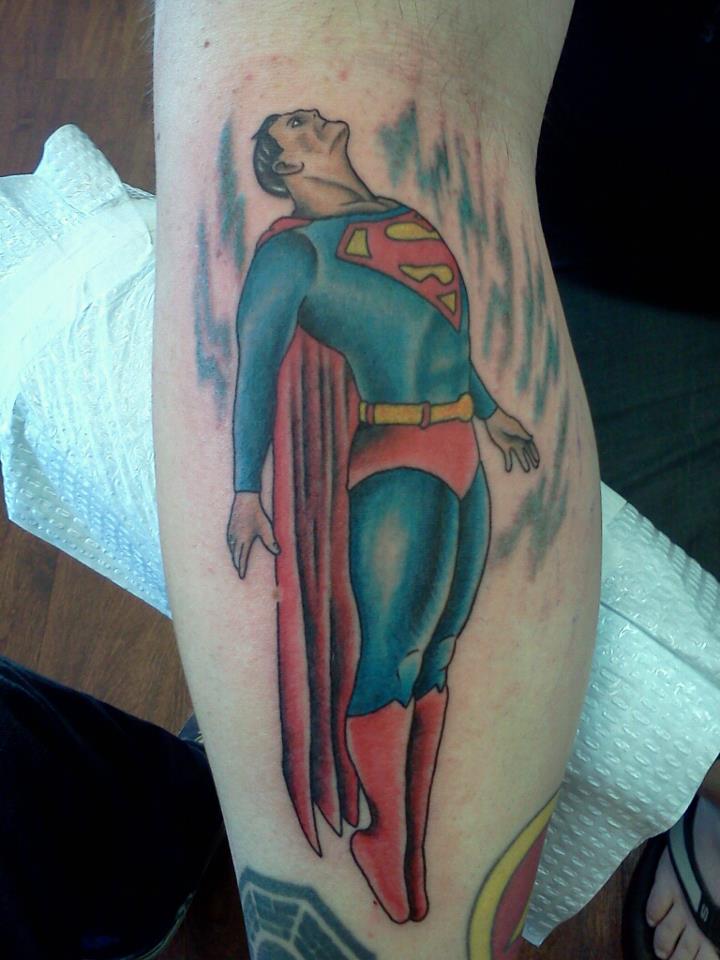 28. Final Design for my next Tattoo
29. My koi, pretty much finished 😀 Getting my shoulder covered as well on the 27! Done by Aaron @ Mike's tattoo, peterborough ON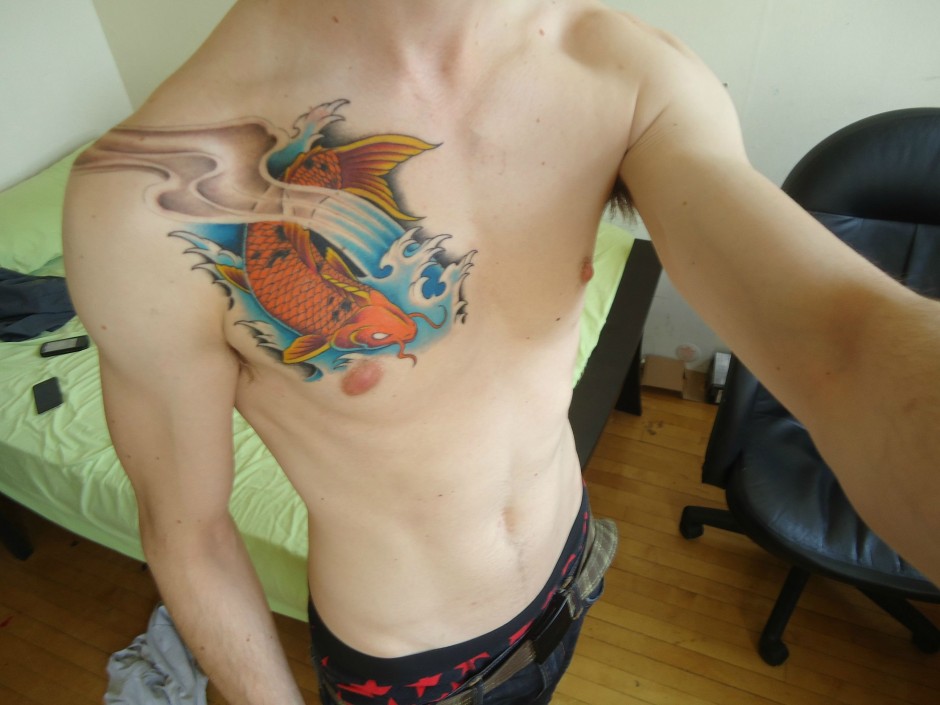 30. My newest. A simple geometric flower by Jeff Brown at Hold Fast Tattoo, Dallas, TX.
[ad2]